STATU is a living and performative installation for 10 performers
Duration : illimited
Creation : SUZANNE
Production : SUZANNE
Choreographers : Lorenz Jack CHAILLAT-CAVAILLÉ, Julien CHAUDET, Julien DERANSY, Grégoire FRANÇOIS & Eurydice GOUGEON-MARINE
Performers : Tom BOYAVAL, Lorenz Jack CHAILLAT-CAVAILLÉ, Julien CHAUDET, Jean DELAHAYE, Julien DERANSY, Mélina FERNÉ, Grégoire FRANÇOIS, Eurydice GOUGEON-MARINE, Mélissa LALANNE, Julia LEBLANC LACOSTE, Anne QUADERI, Marina SANGRA, Eva STUDZINSKI & Camille VOYENNE
Consultant in algorithmic programming : Alexis GUYOT
Costumes : SUZANNE 
Technology & sound : Matias ELICHABEHERE
Photographies : Antoine GRÉDAI
Le Clos Sauvage (93), Festival TRANSFORMES (75), La Briqueterie CDCN du Val-de-Marne (94), Espace Périphérique (75), NUIT BLANCHE de Paris (75), Cité Internationale de Arts (75), Hyper Festival (75),  Festival L'Appel du Large (75), Festival 100% (75)
STATU is a living and performative installation of an algorithmic simulation, applied to an alphabet of daily life gestures which tends to assess a human's abilities of success and failure ("bug"), its physical and psychological limits.
With Alexis GUYOT - Data Scientist and programming consultant for STATU project.
Alexis, you have worked as the algorithm consultant on the STATU project. What caught your attention in this project ?
Humans have created algorithms so that machines can execute with perfection a huge amount of tasks and operations. For instance, the simulations of asteroid trajectories, that computers process in real time in order to anticipate potential disasters, would take thousands of years to be completed by Humans. Therefore, the execution of algorithms by Humans is an idea that seems absurd and actually never crossed my mind.
When SUZANNE talked to me about this project, I was curious about two things : the psychological effect of such an absurd execution on the human mind, and the result of that execution (meaning the beauty and the ability of the brain to perform this task).
Tell us how you collaborated with SUZANNE ?
The goal was to design an algorithm, or a rule of gestures that can be both simple enough to be executed by a human, and complex enough to let the humain brain make mistakes. In particular, the algorithm needed randomness so the humain brain would not learn and get used to that rule.
STATU is then Science at the service of Art. Through this project and to your opinion, what does Art bring in return to the technological field, and to the image that it carries ?
As I work around artificial intelligence, I stay aware of the ethical usage of these technologies. But these are very conceptual questions, they are not very tangible
STATU helped me address the question of Human facing technology in a grounded way. In this performance, humans have sensitivity, they feel, they are subject to emotions that negatively interfere with the execution of an automatic task. The integration of an element (the algorithm) that is astranged to a human soul, provokes a state of suffer and constraint that is not natural to it.
I think this state is both a metaphore and a empirical demonstration of the consequences of the massive assimilation of technologies in our societies. Whether you look at your phone automatically in the metro or when you wake up, or when you talk to connected speakers, or when you interact with a chatbot, or when you follow recommandations on a streaming platform, all these actions have become a simple automatism, taken for granted in our everyday lives, and still, we forgot how we used to live without it before.
To your opinion, what is the most beautiful way of executing an algorithm : with a machine or a human ?
In most people's mind, the perfect execution of an algorithm is just a basic requirement so we can use the services it provides As a Data Scientist, when I spend a lot of time researching and developping an algorithm, after many tests and roll backs, it is such a pleasure to see it being executed with perfection by a machine. I see in it the achievement of the humain brain power.
However, when the performers in STATU executed the algorithm, the errors did not appear to me a sign of failure or imperfection, but they were beautiful to watch. These errors sublimated their souls because it made them humble. Usually, the human being tends to position himself above all the other living creatures, because he is the one that can extract and conceptualise the biggest amount of knowledge from his environment. He thinks he can touch the Truth with Science. So when you see humility in errors, it is a beautiful way of executing an algorithm.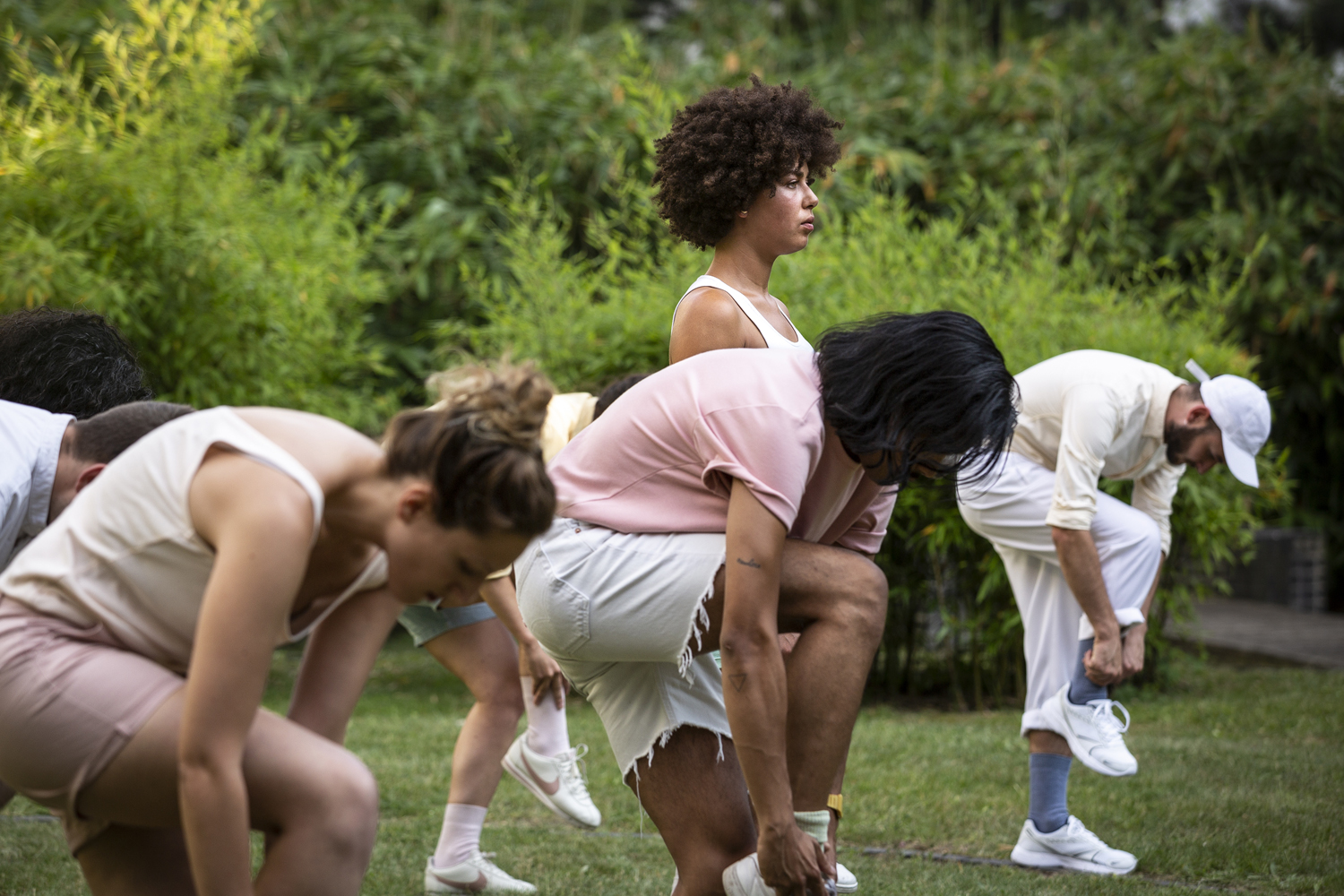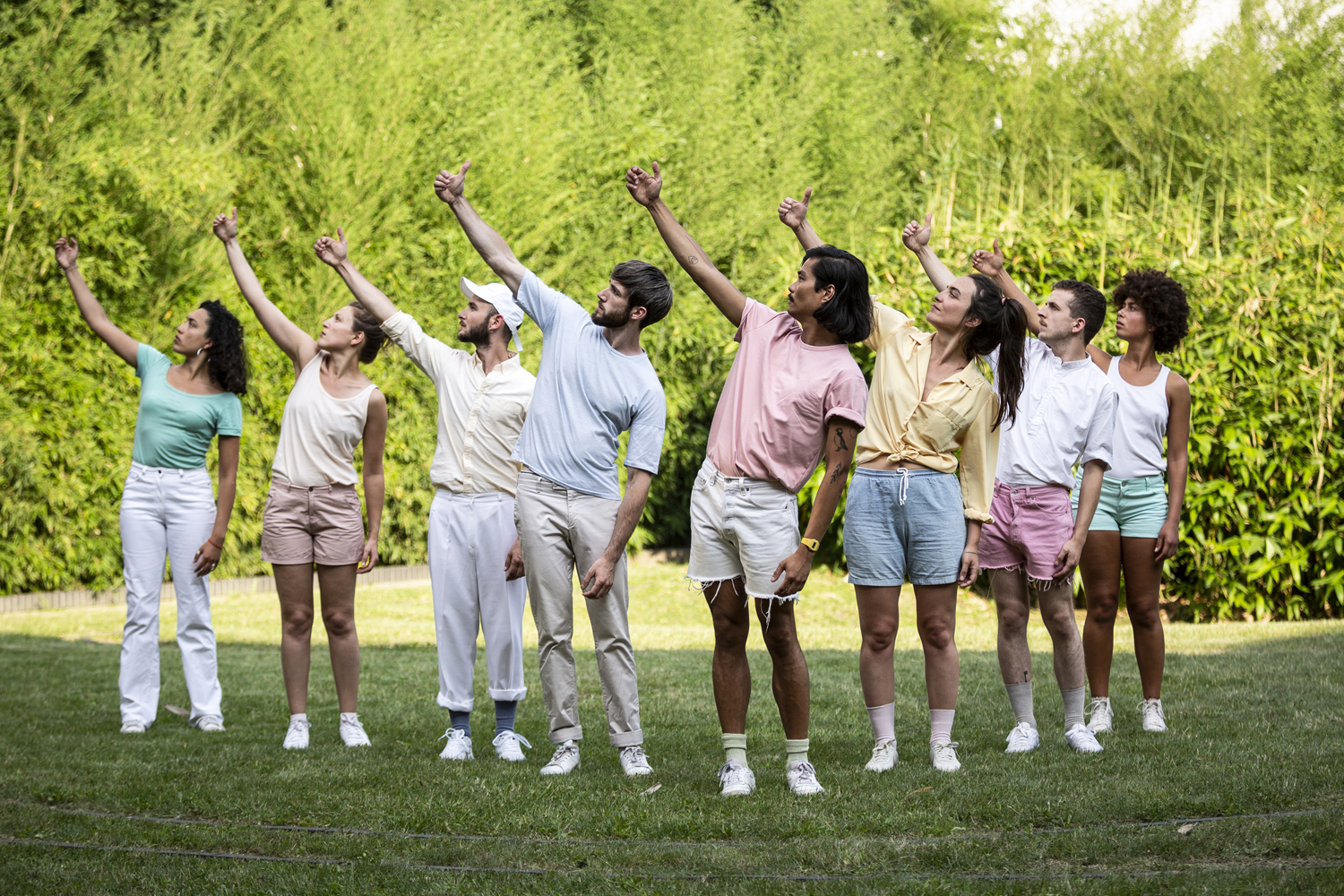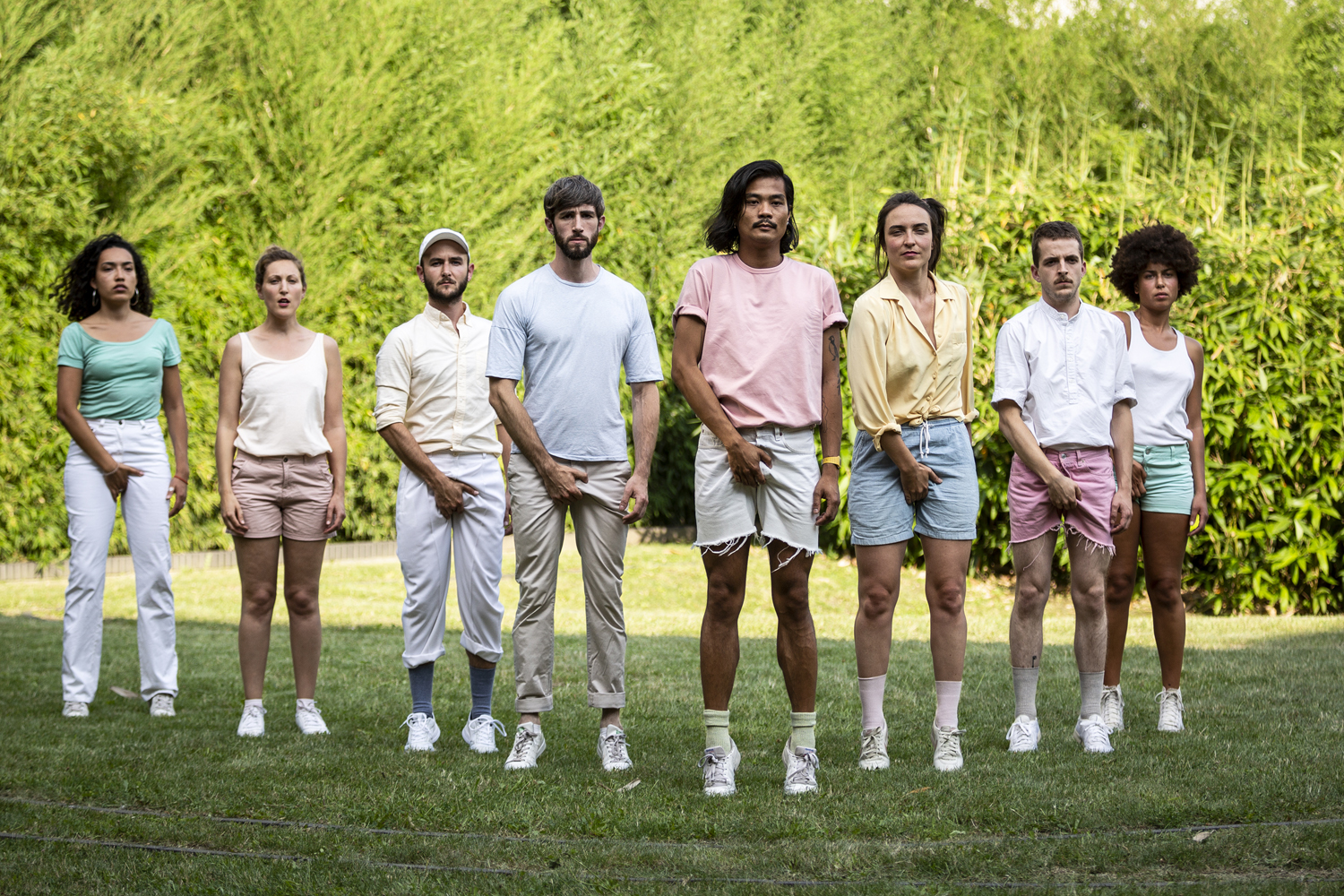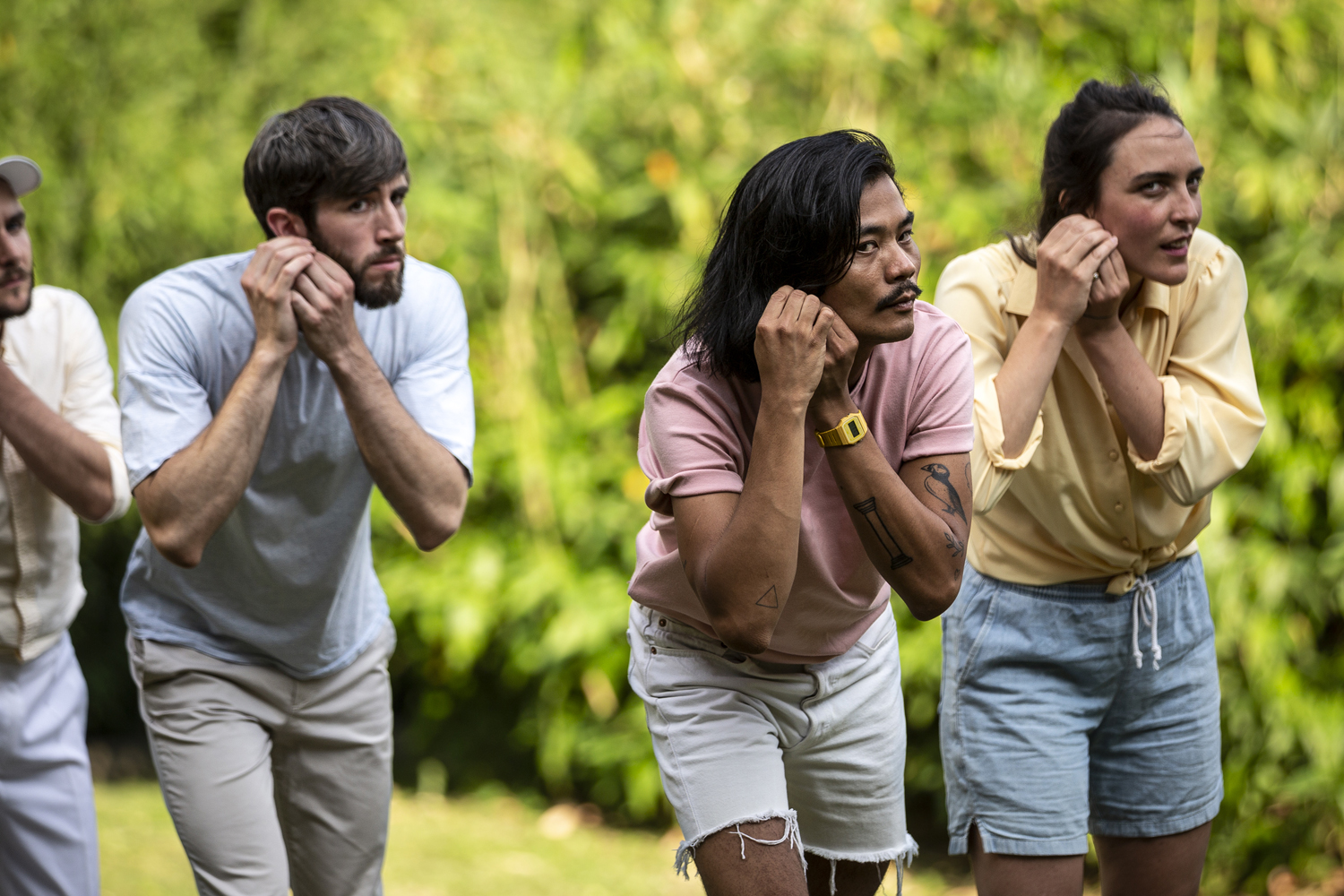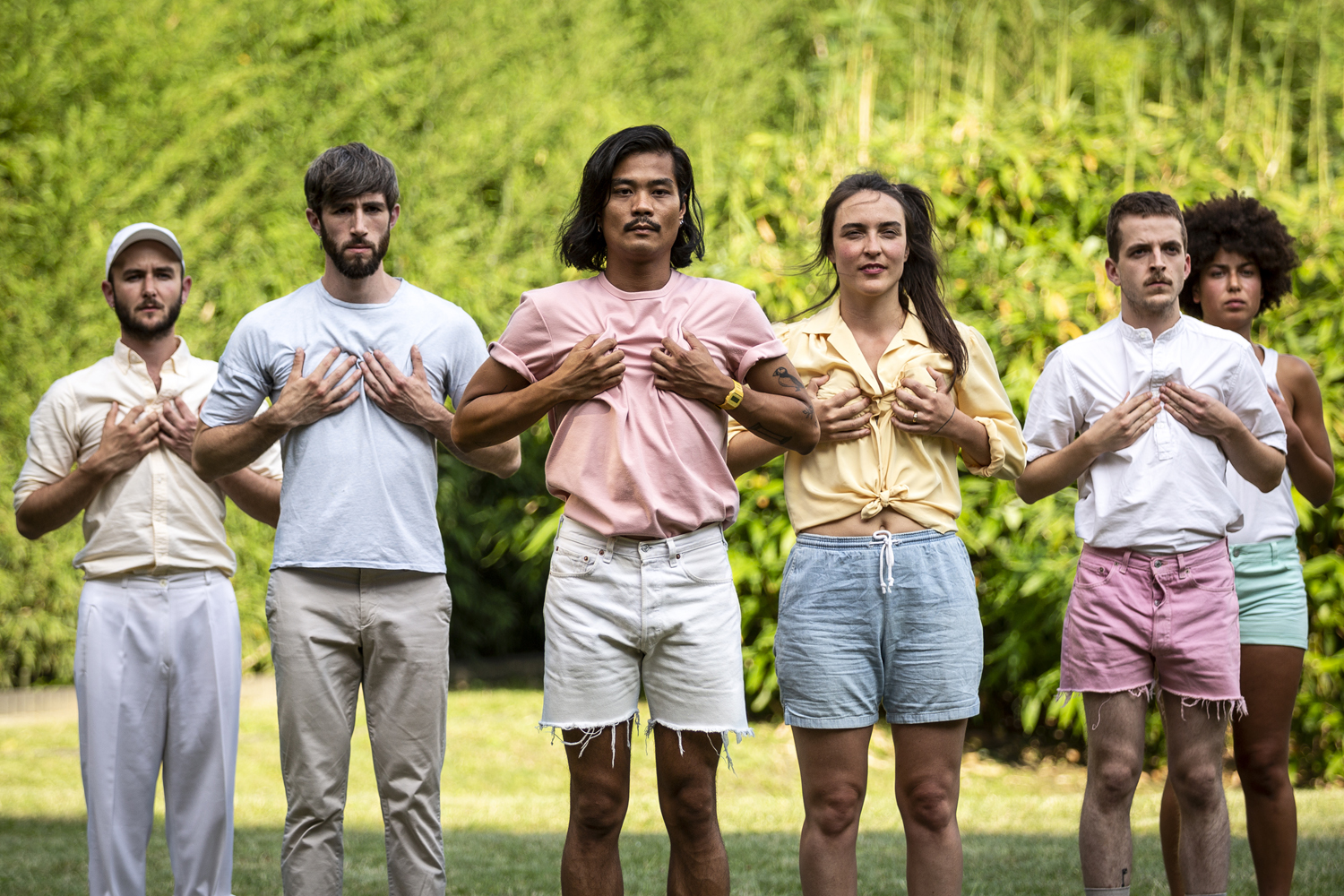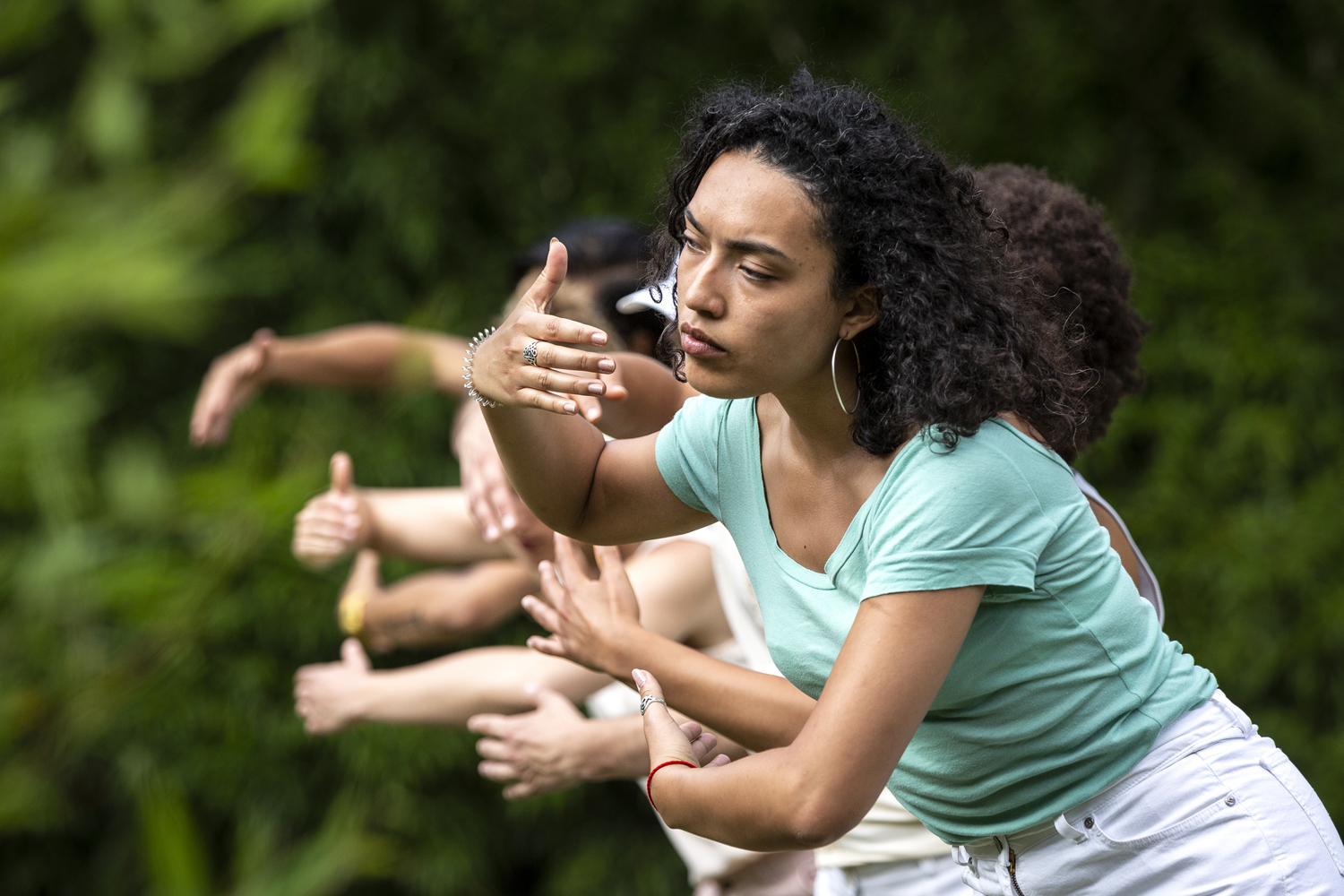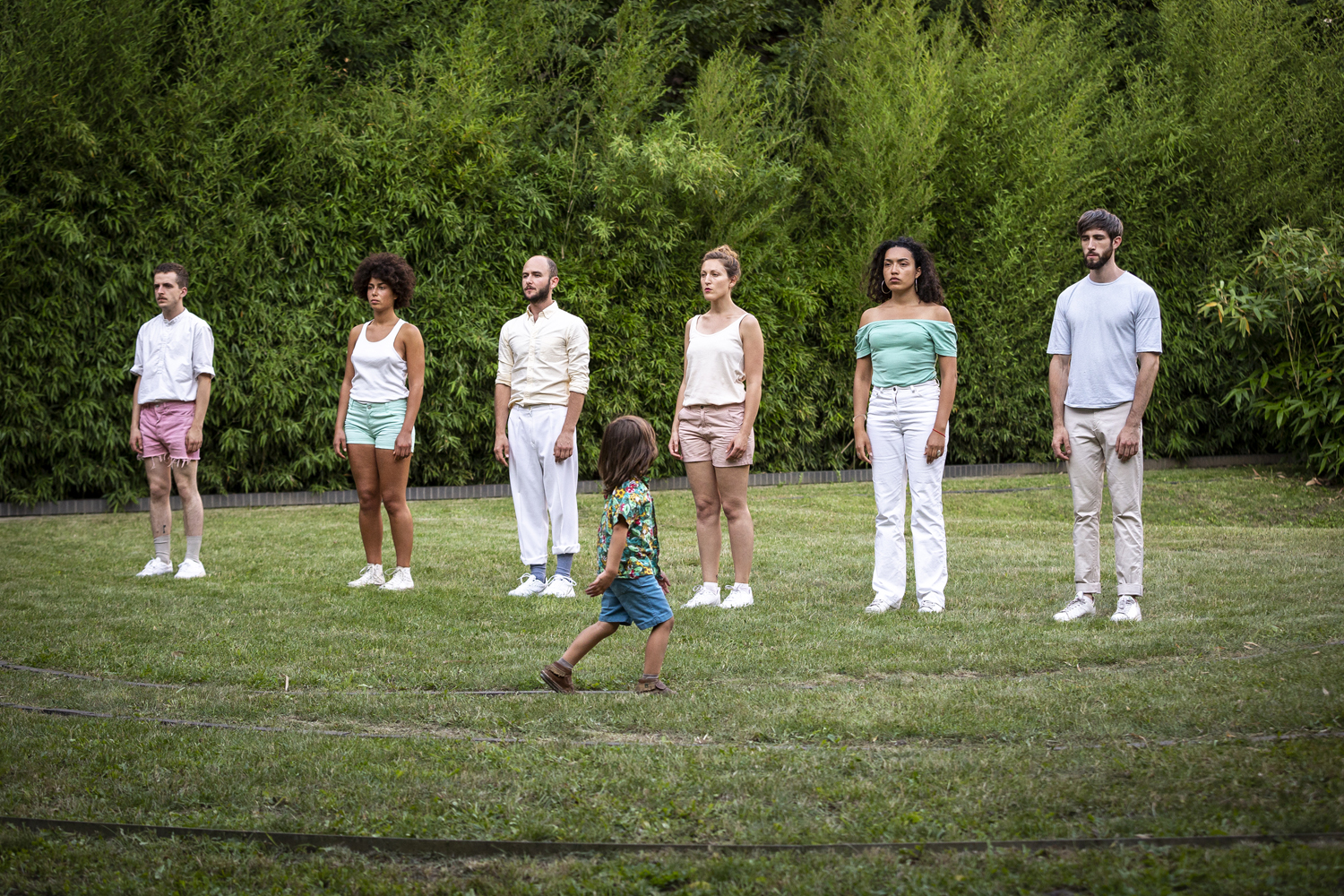 STATU à la Briqueterie 1 - ©Joseph Banderet
STATU à la Briqueterie 2 - ©Joseph Banderet
STATU à la Briqueterie 3 - ©Joseph Banderet
STATU à la Briqueterie 4 - ©Joseph Banderet
STATU à la Briqueterie 5 - ©Joseph Banderet
STATU à la Briqueterie 6 - ©Joseph Banderet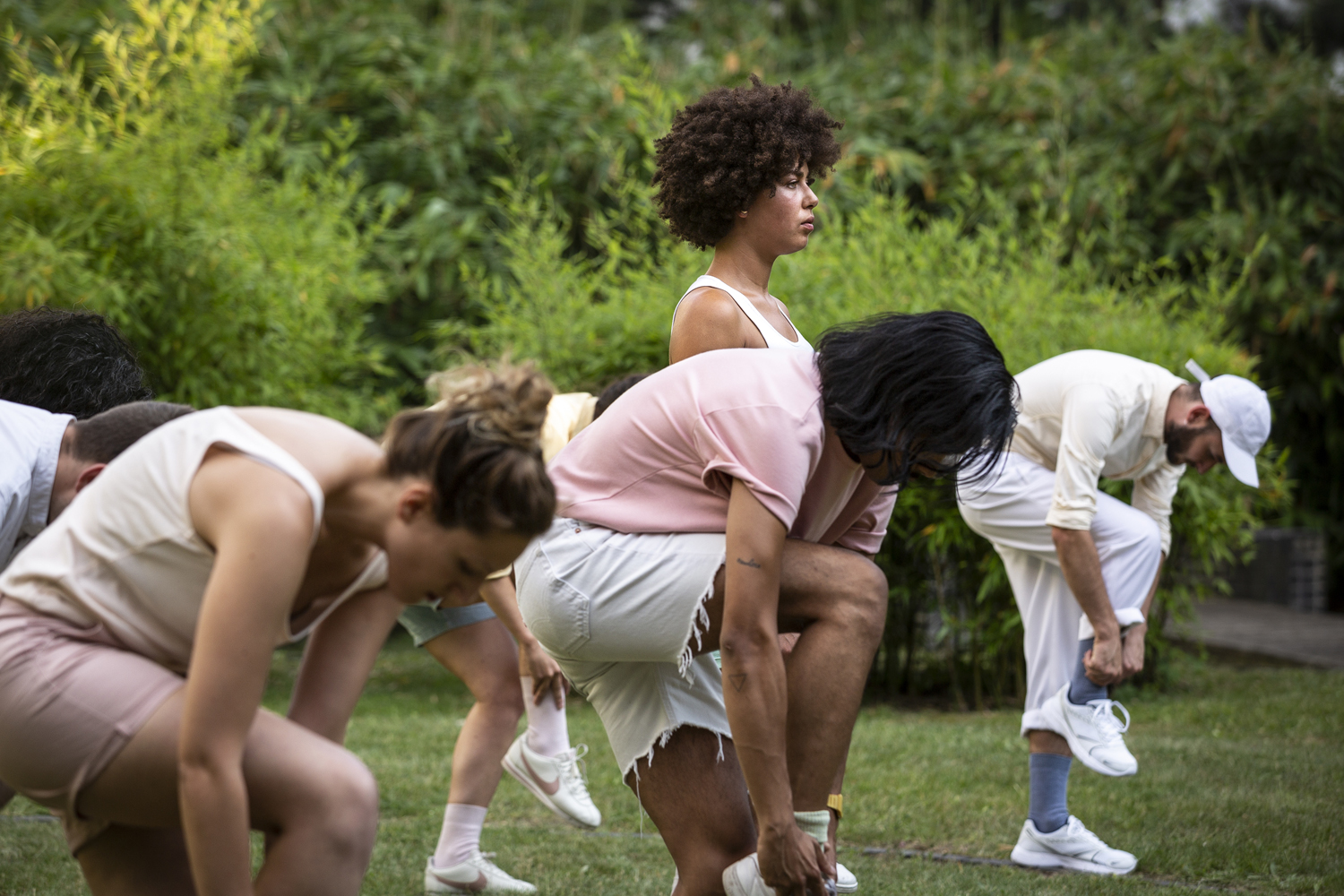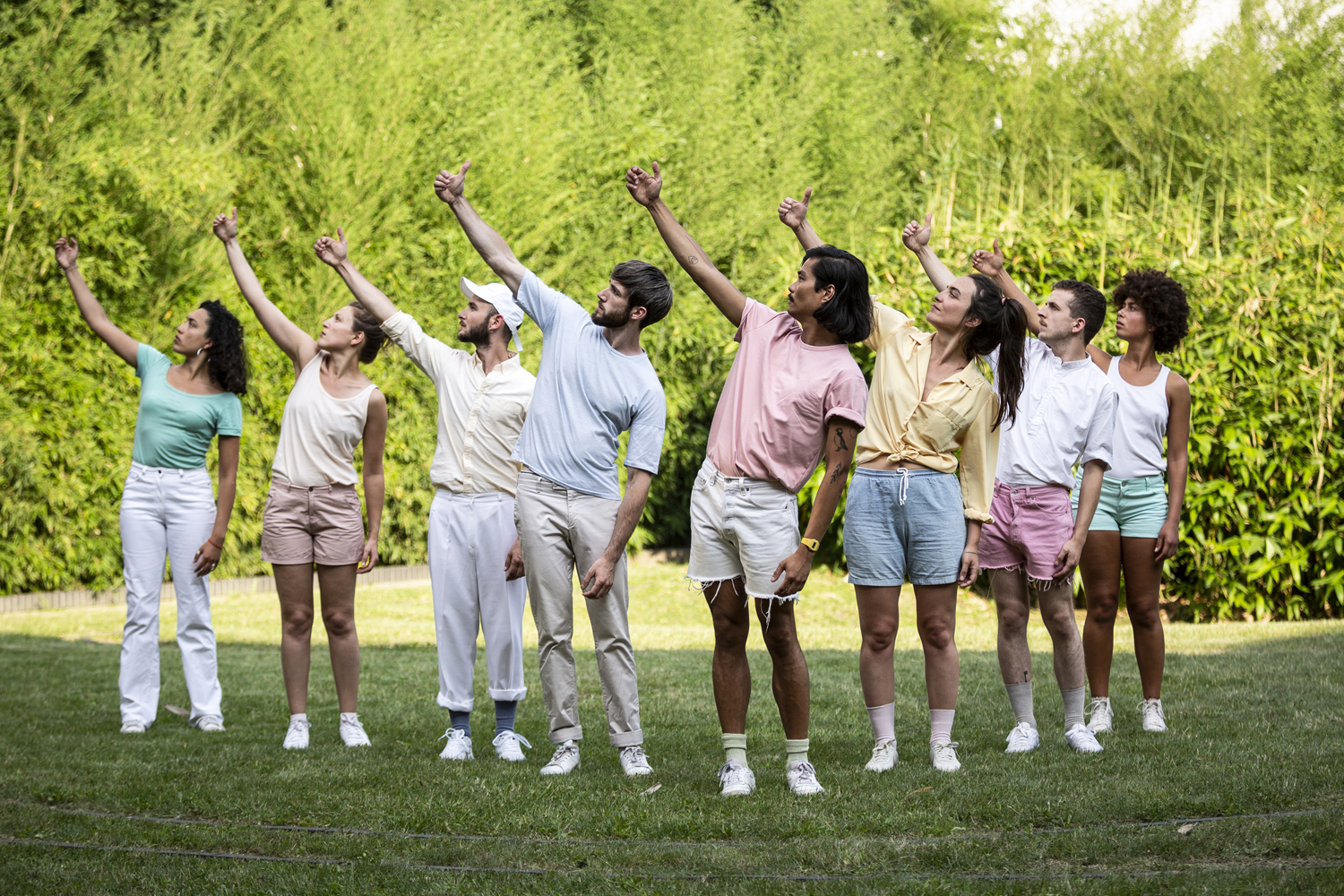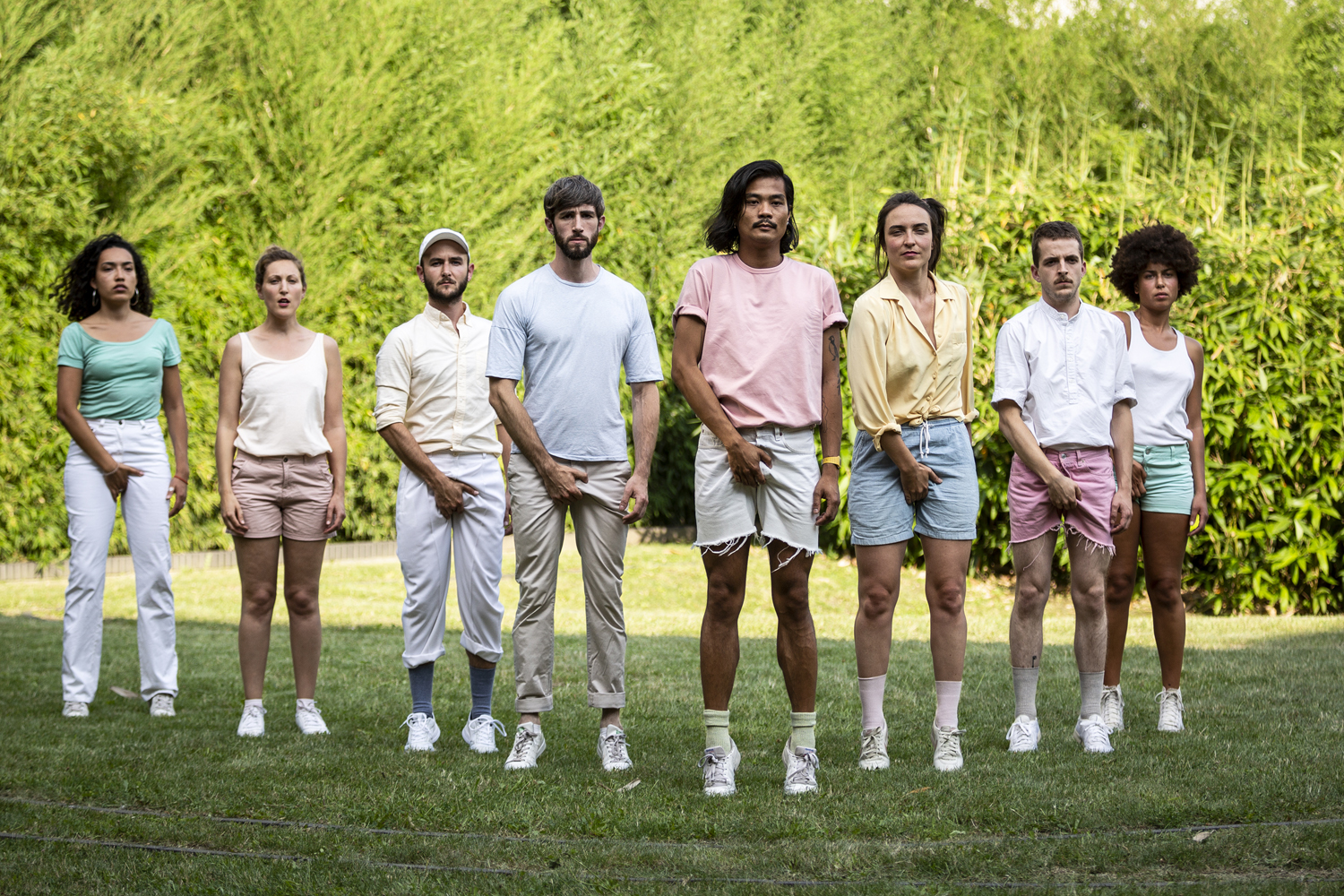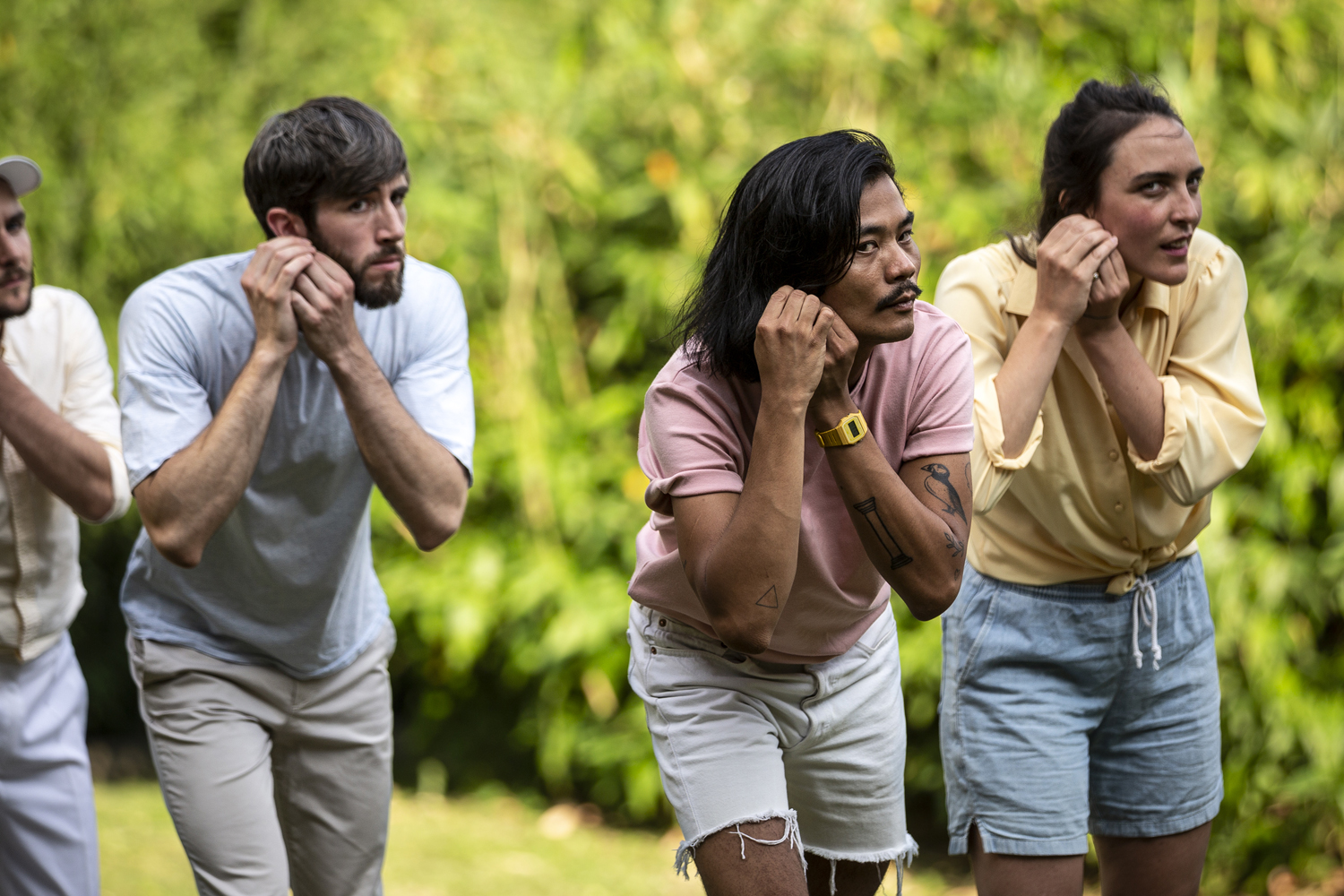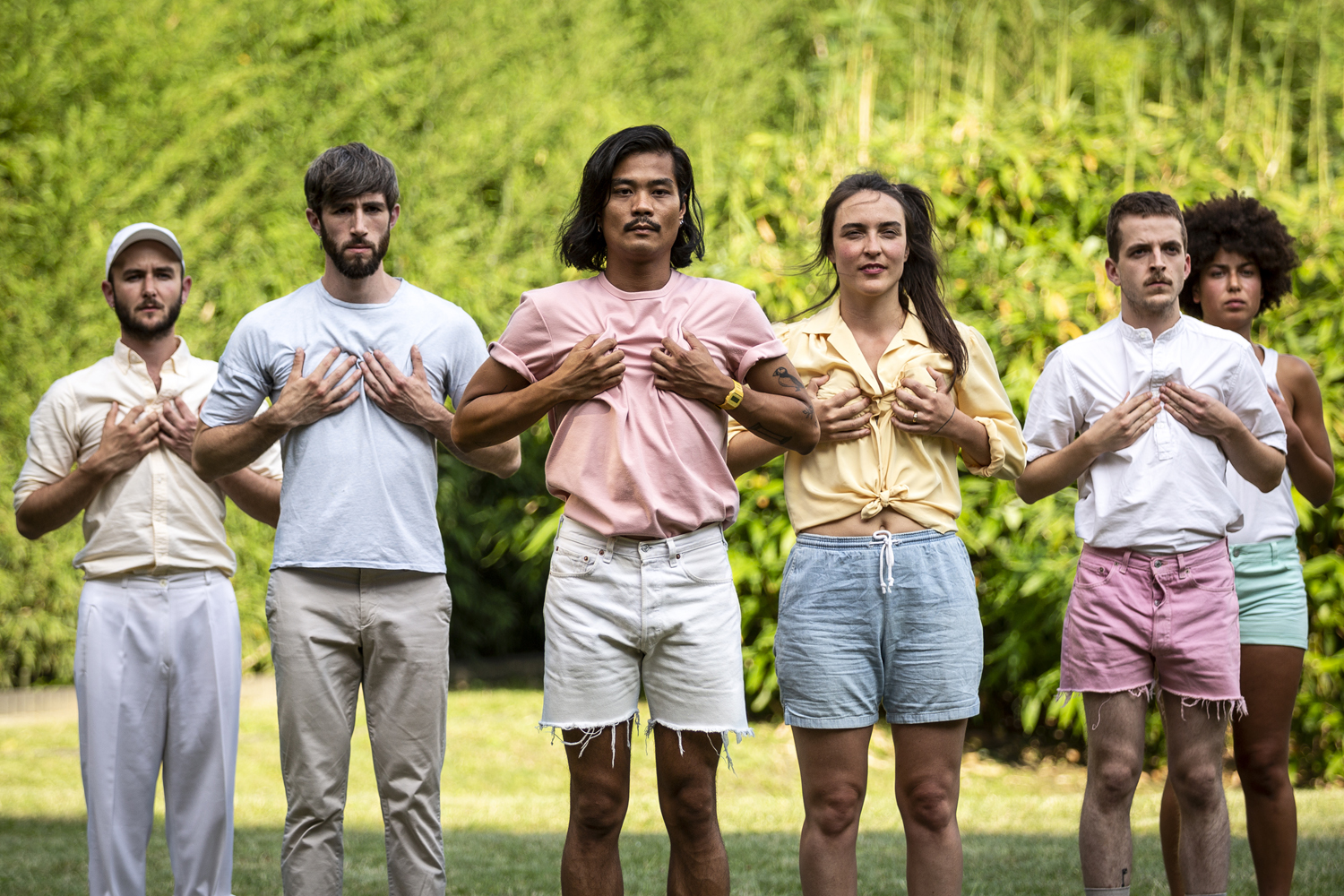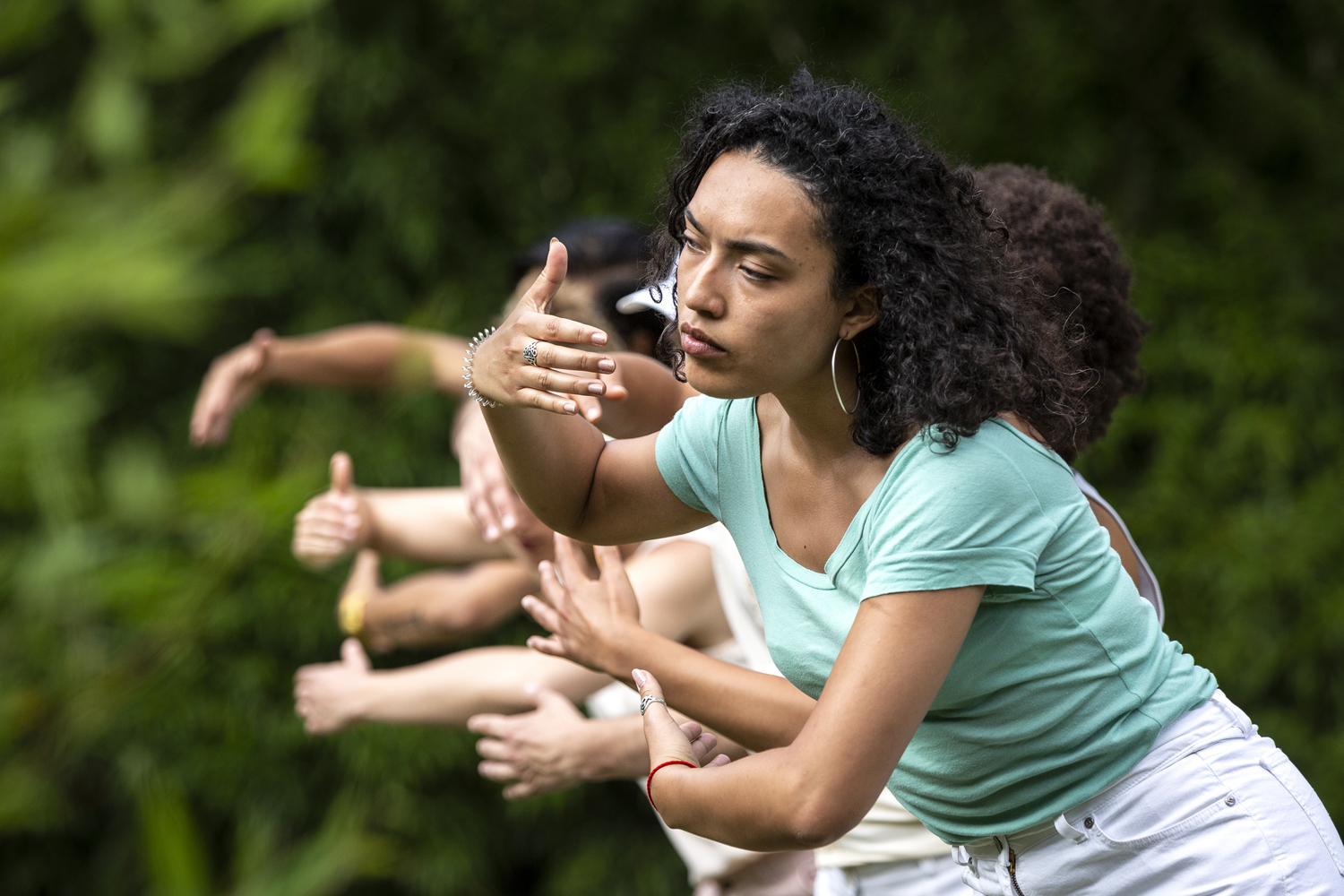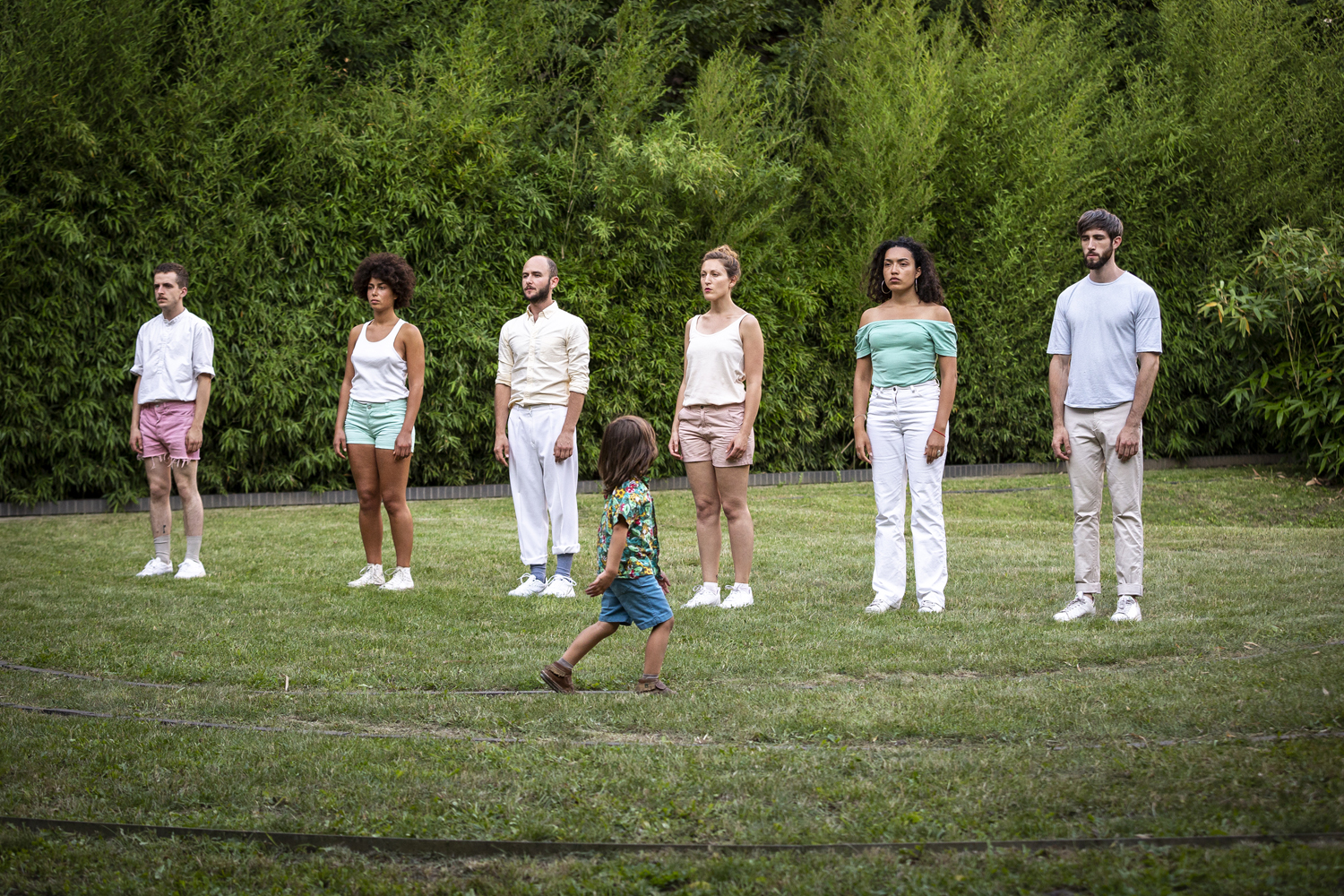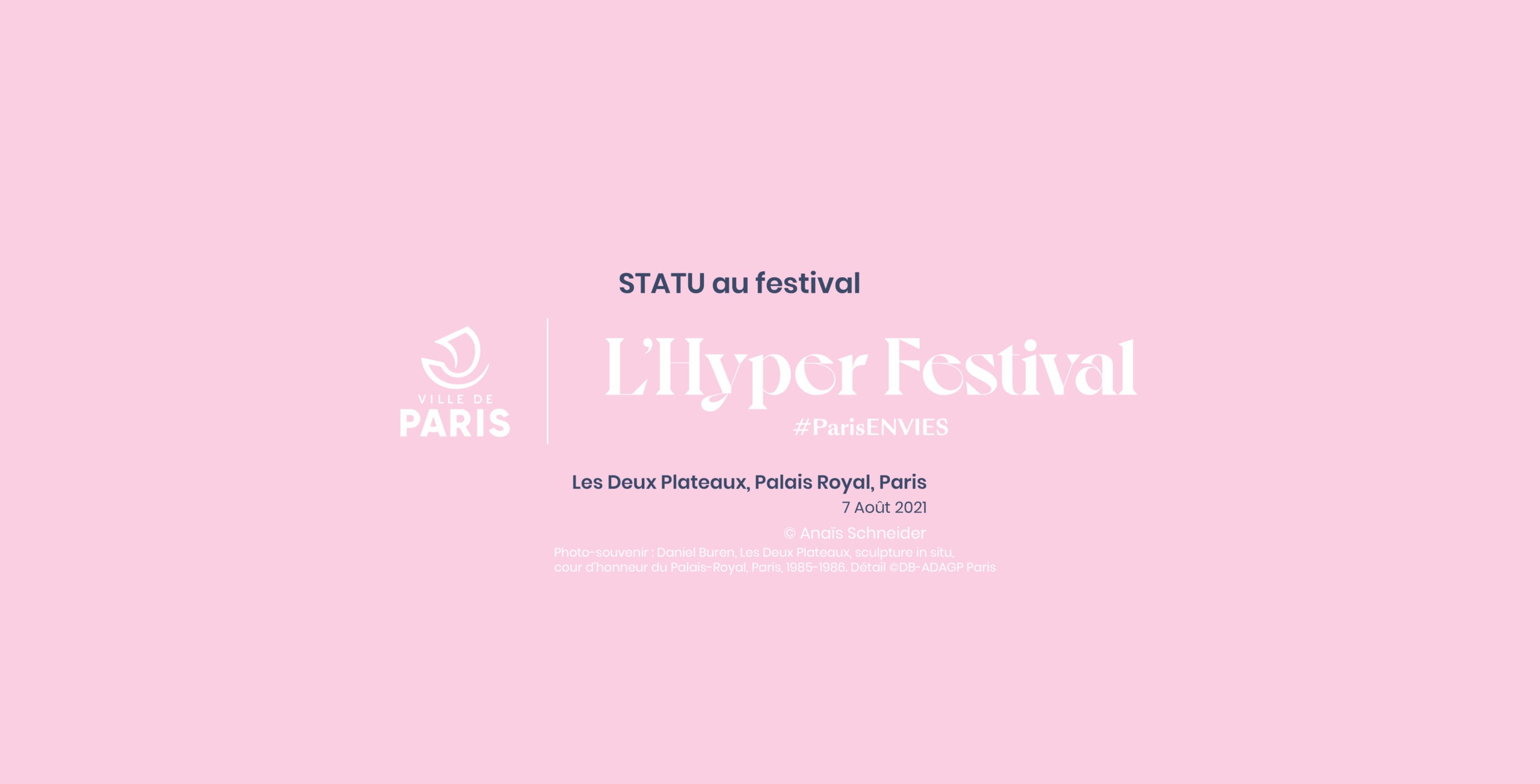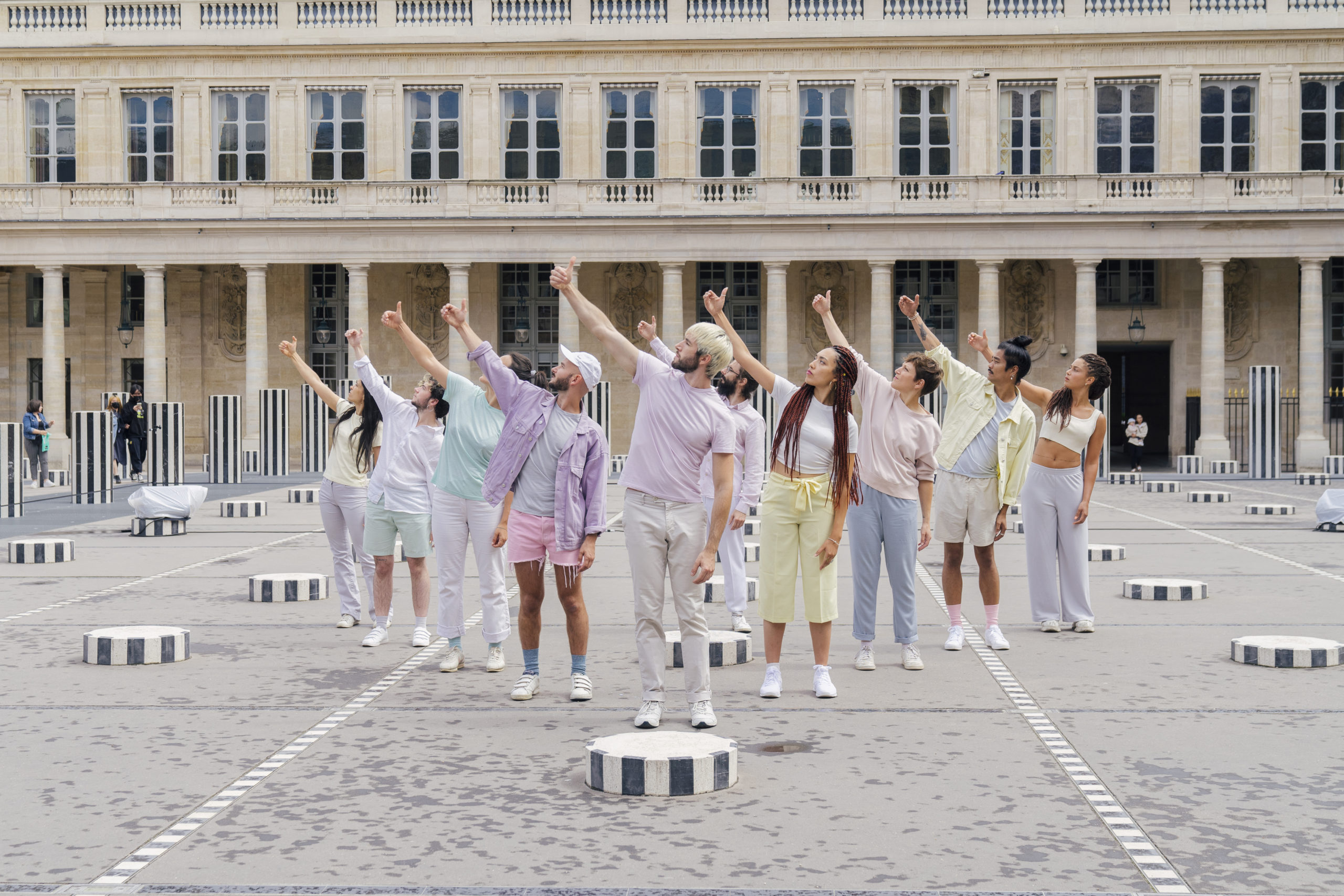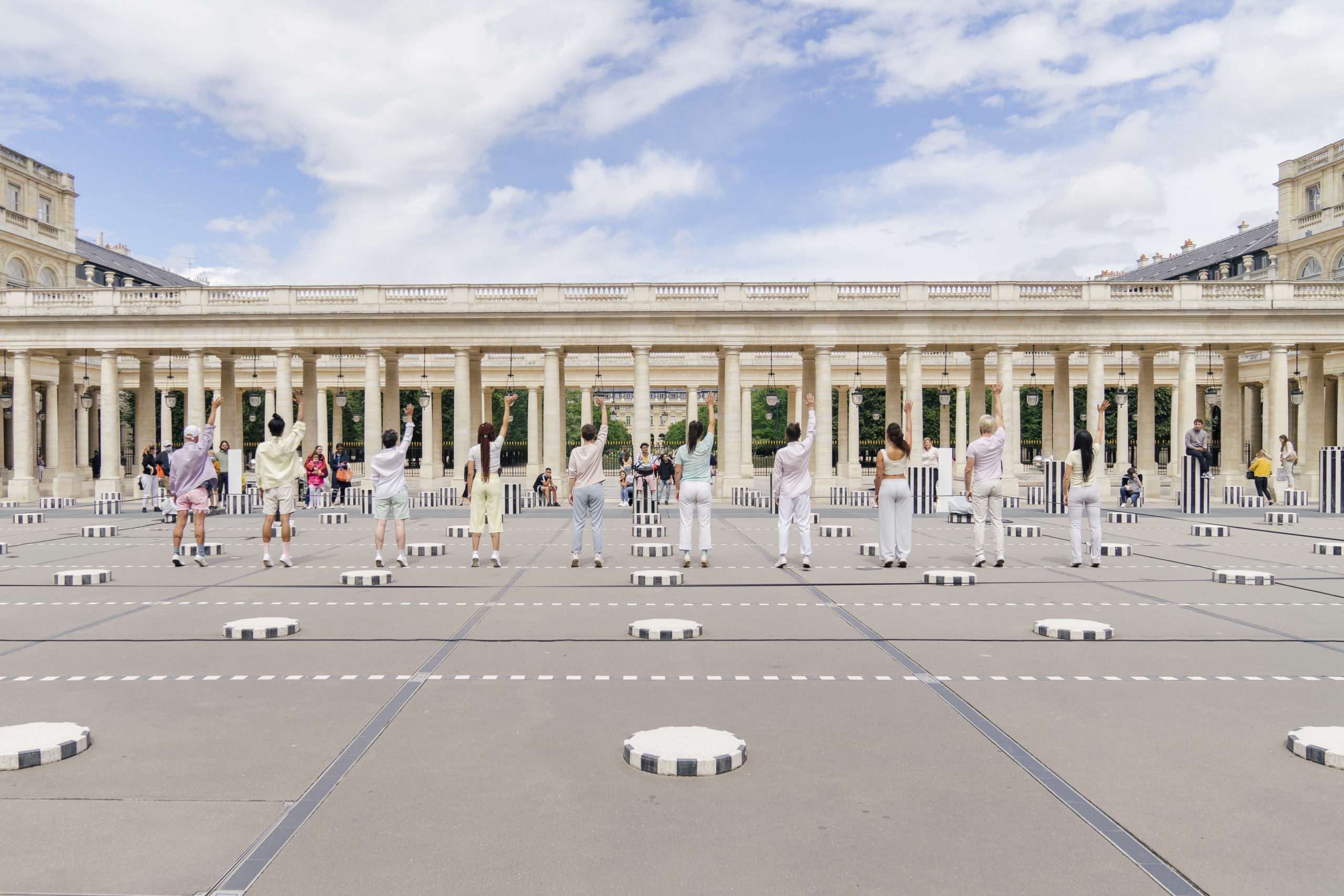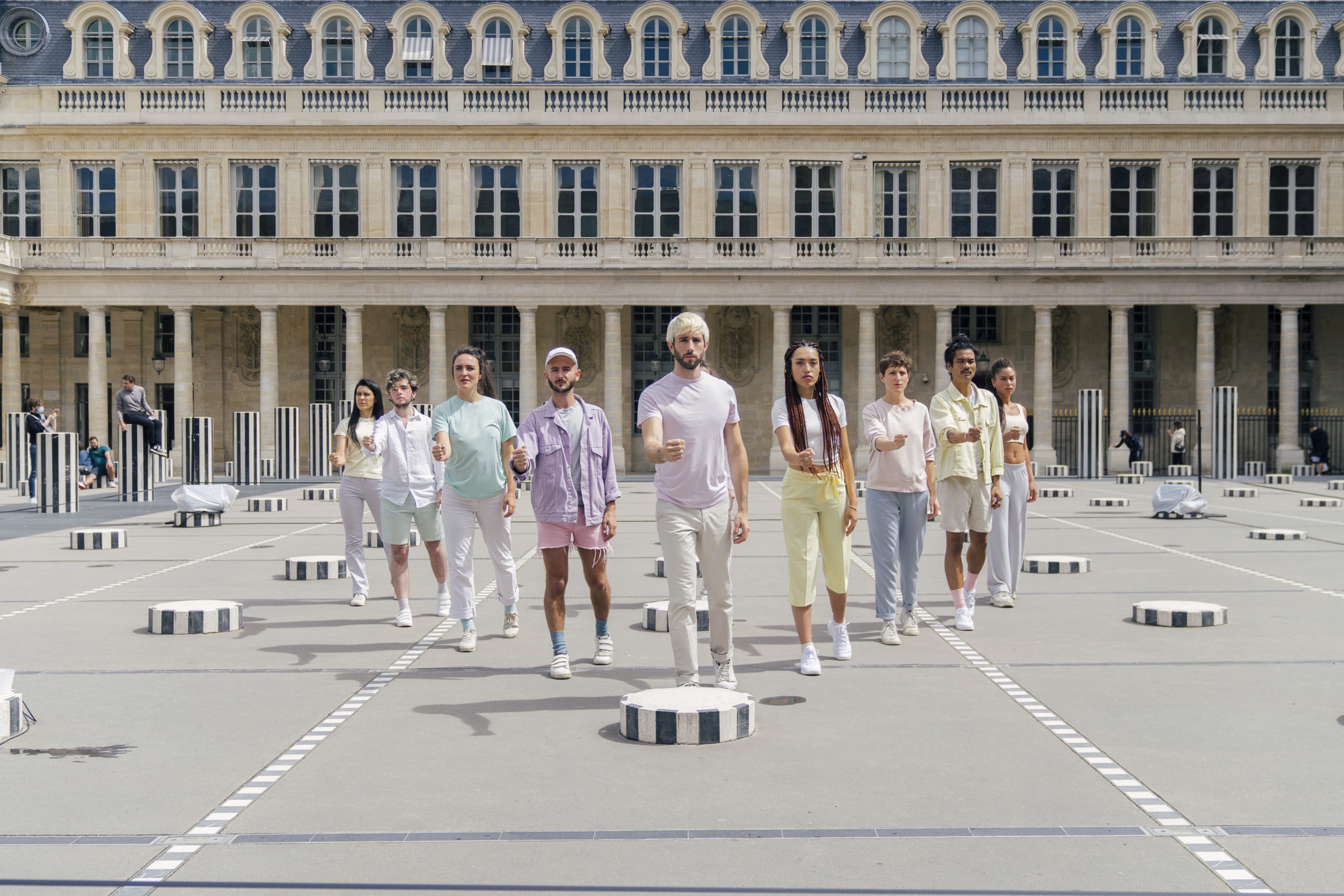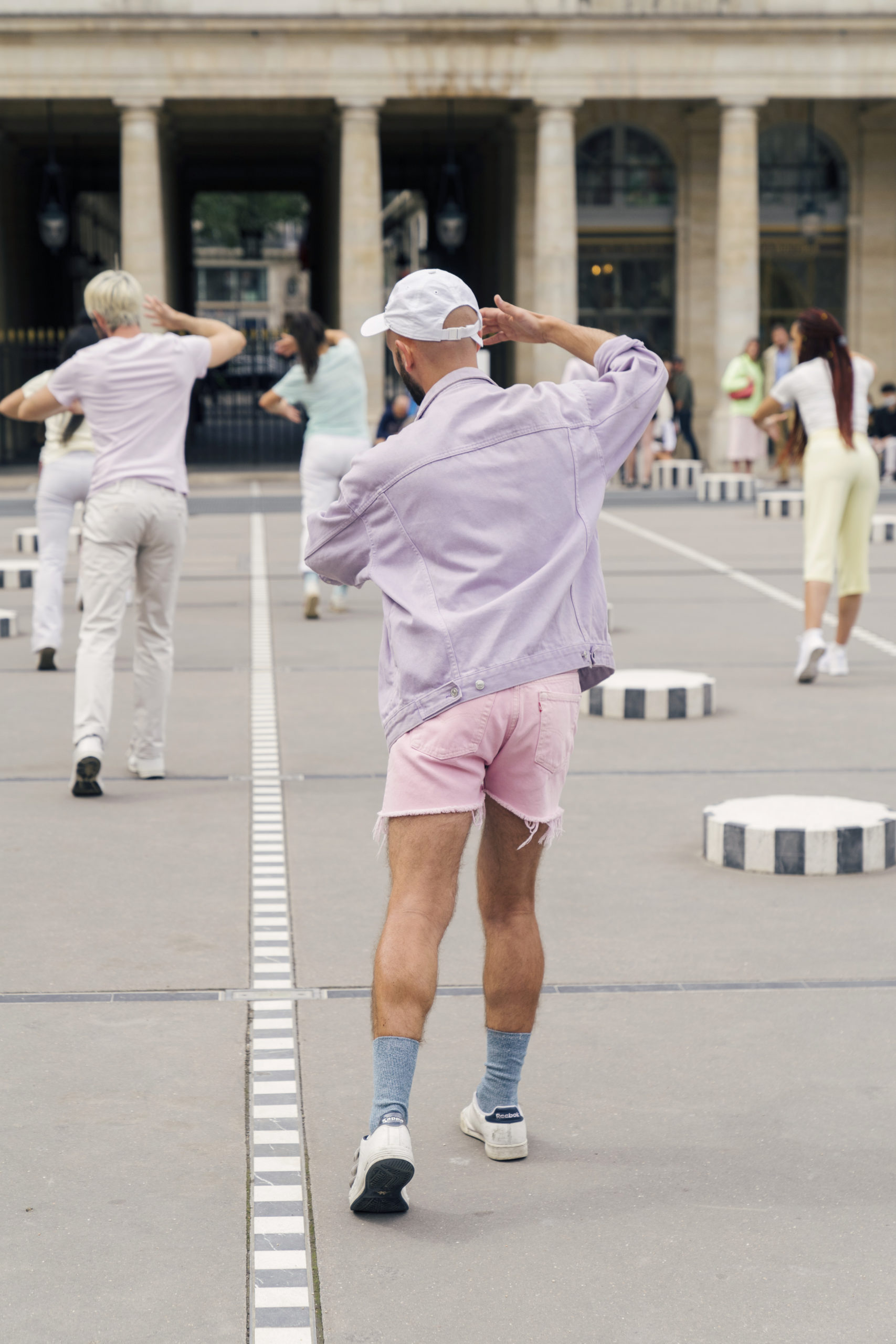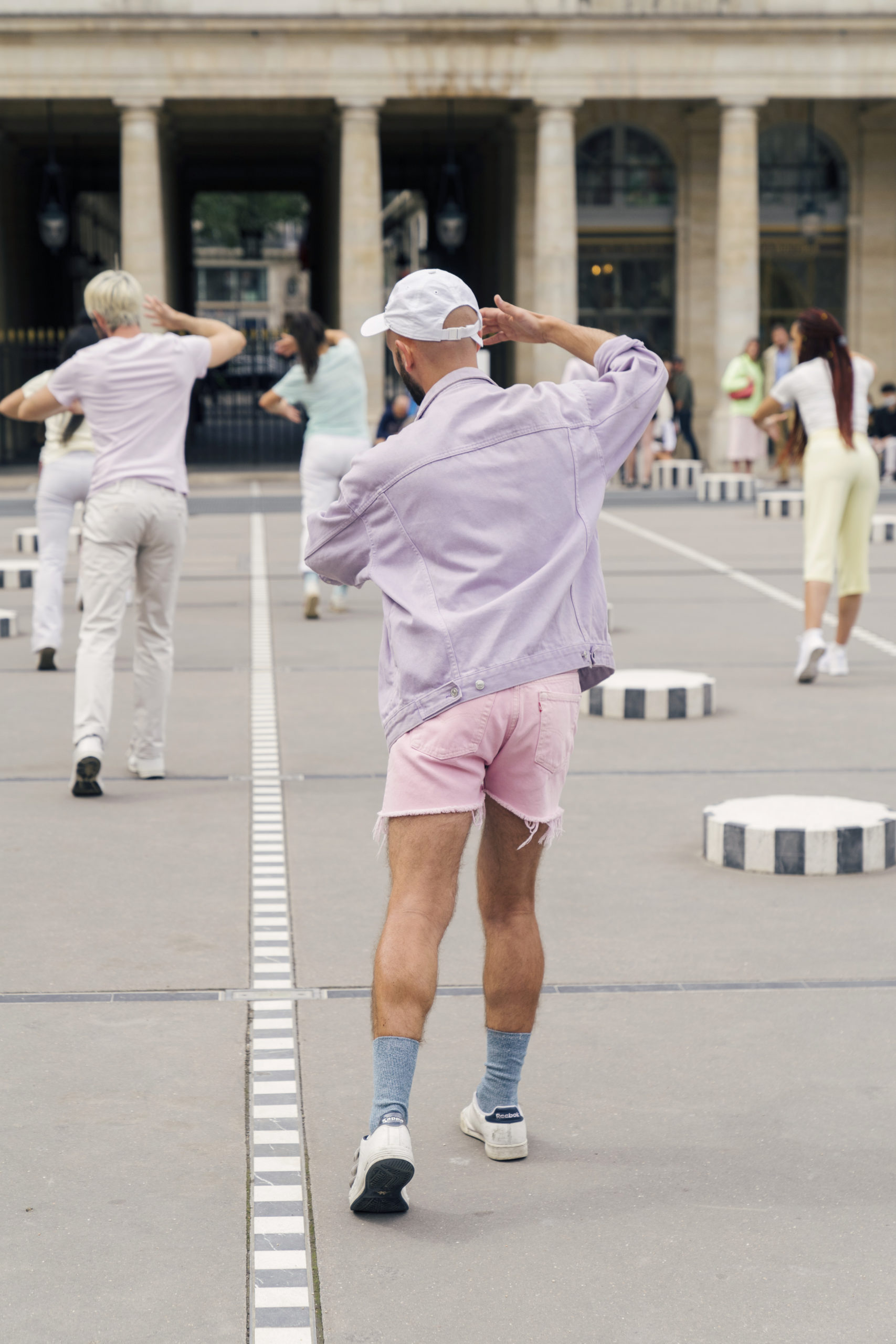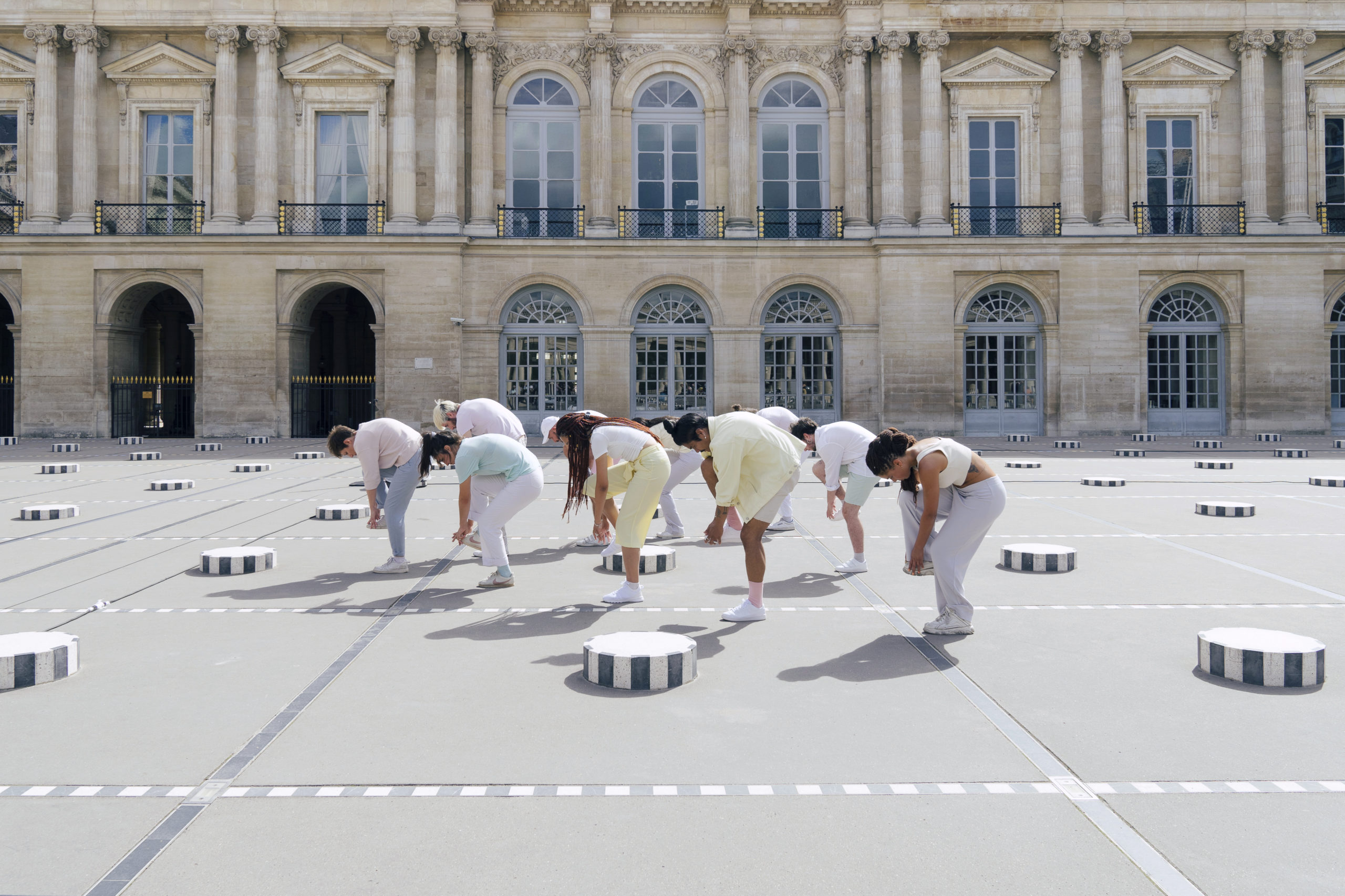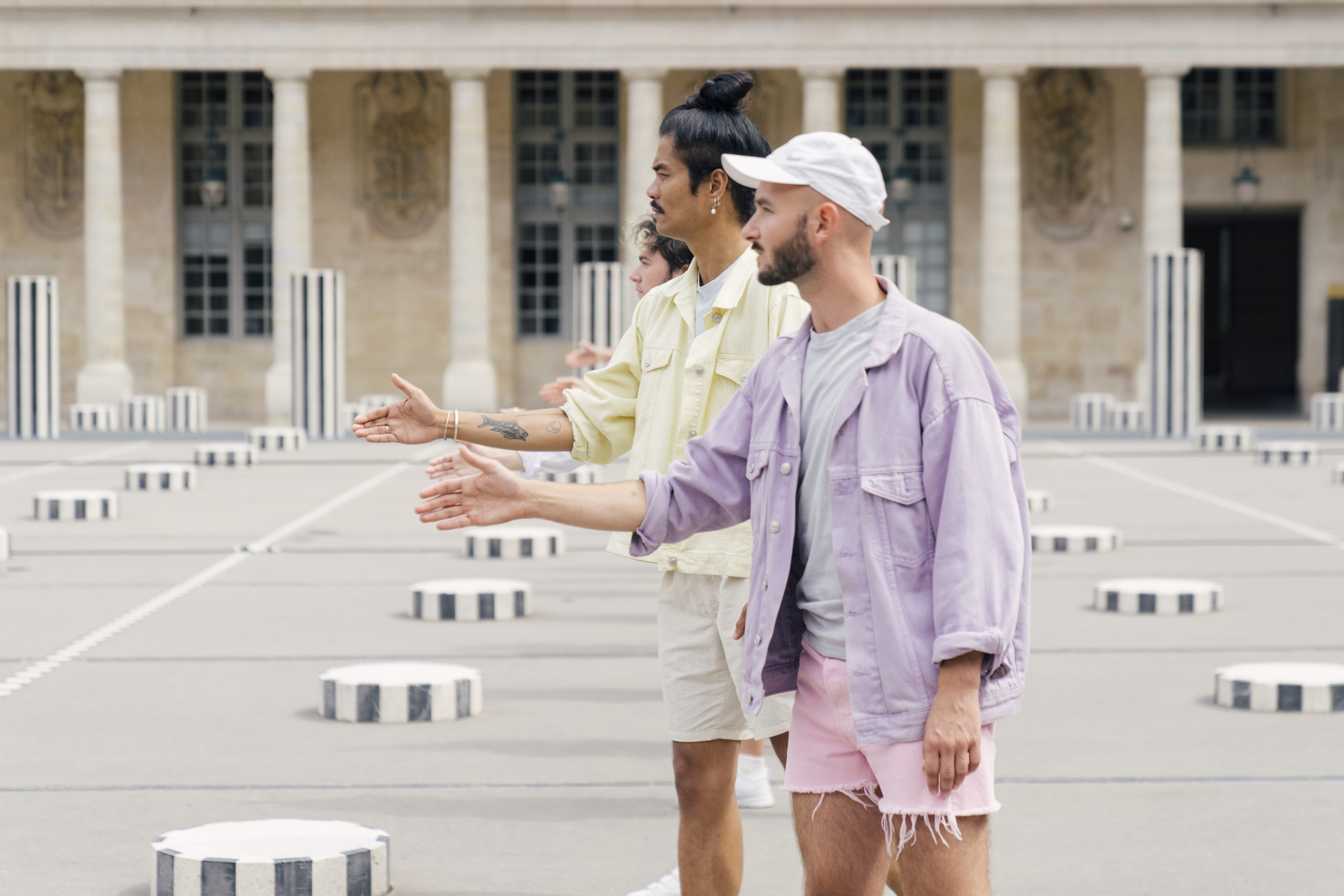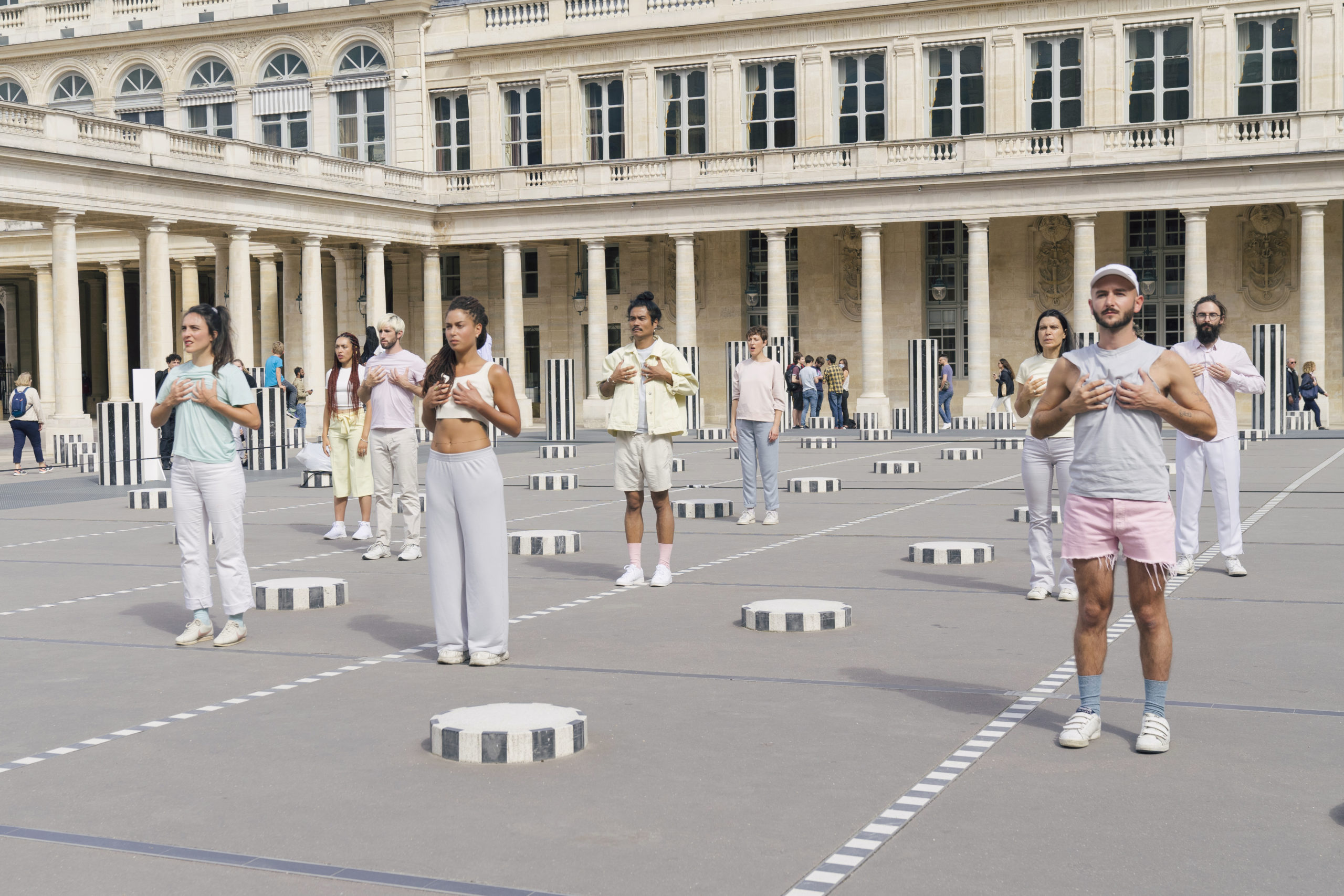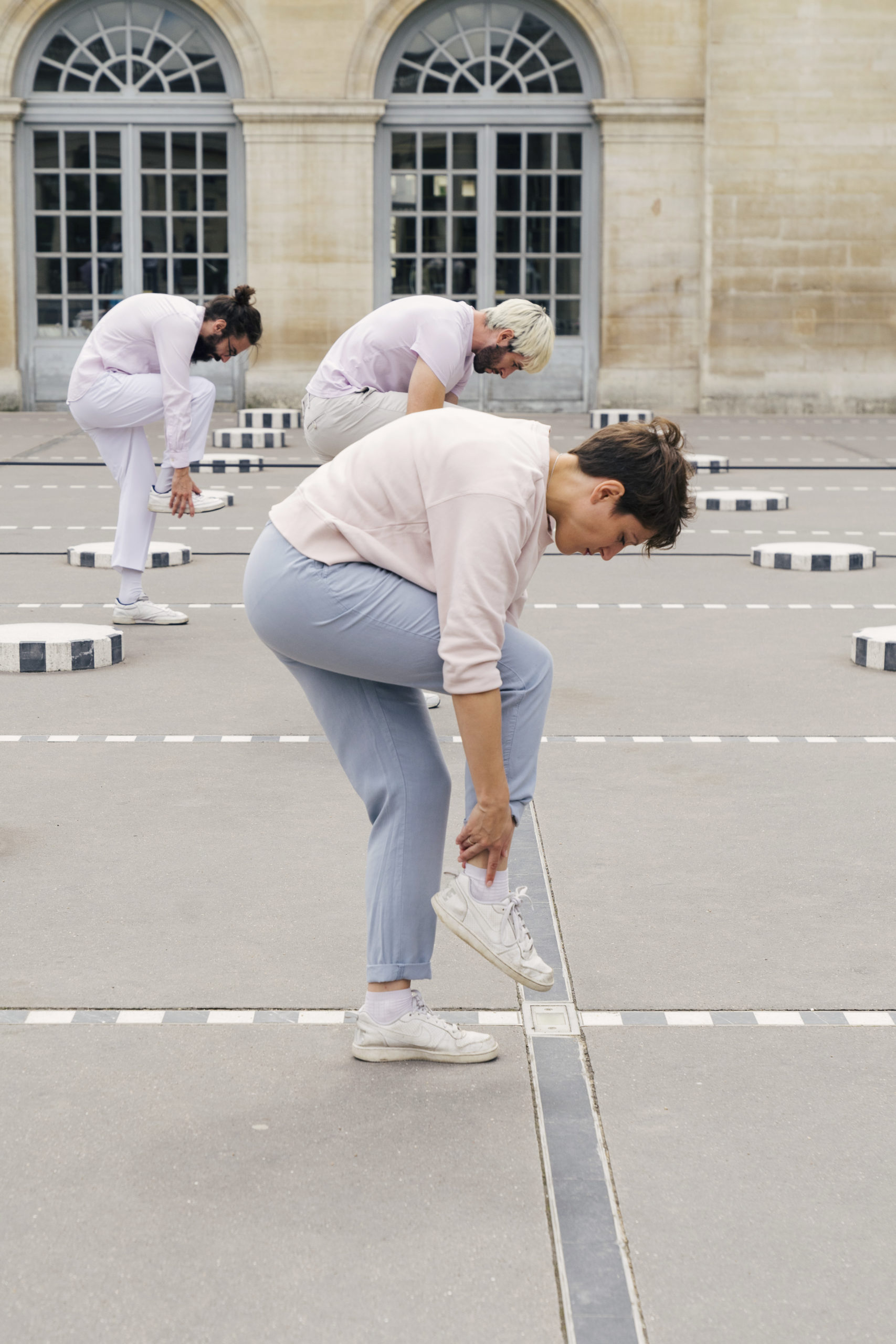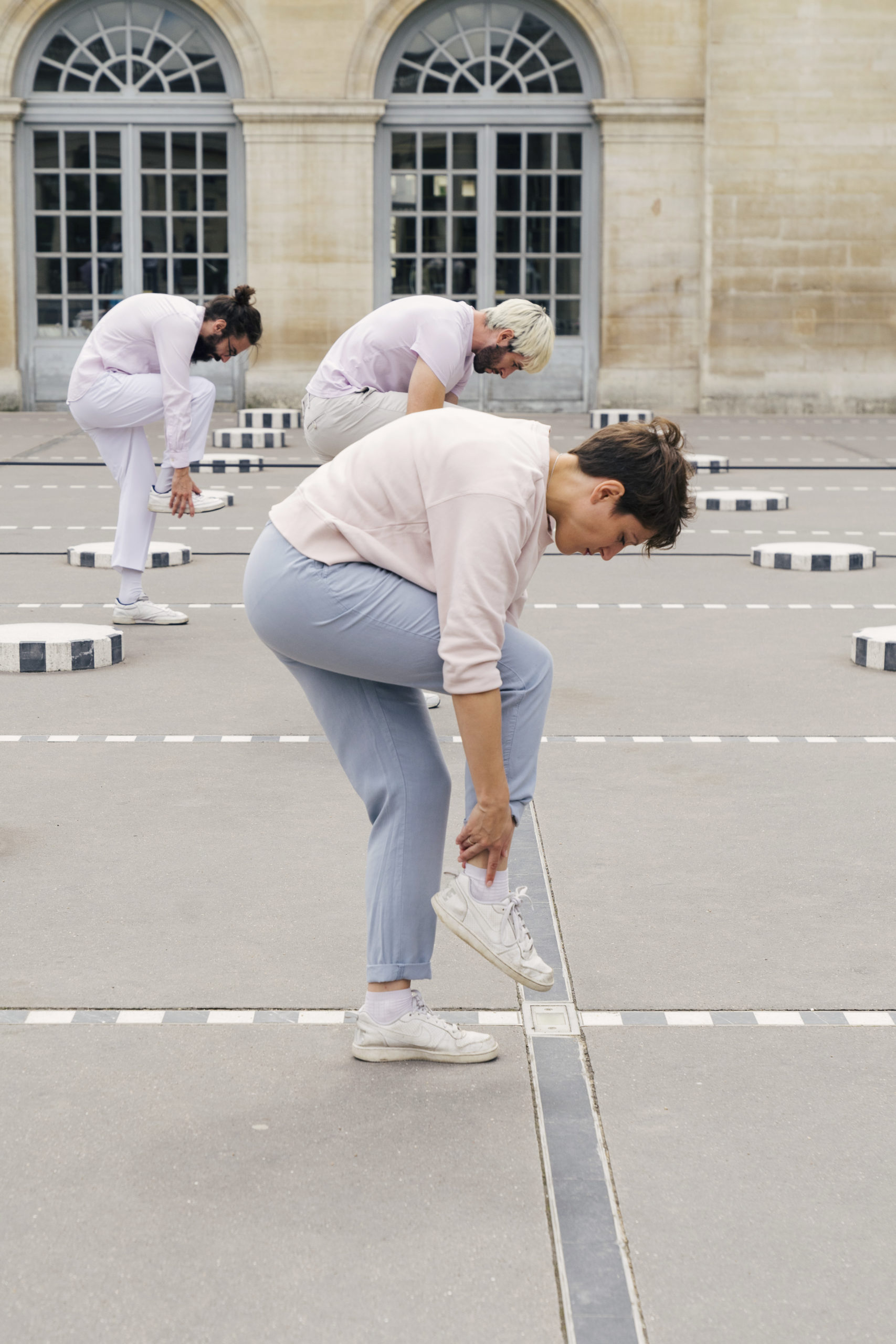 STATU à l'HYPER FESTIVAL - © Anaïs Schneider
STATU à l'HYPER FESTIVAL 1 - © Anaïs Schneider
STATU à l'HYPER FESTIVAL 2 - © Anaïs Schneider
STATU à l'HYPER FESTIVAL 3 - © Anaïs Schneider
STATU à l'HYPER FESTIVAL 4 - © Anaïs Schneider
STATU à l'HYPER FESTIVAL 5 - © Anaïs Schneider
STATU à l'HYPER FESTIVAL 6 - © Anaïs Schneider
STATU à l'HYPER FESTIVAL 7 - © Anaïs Schneider
STATU à l'HYPER FESTIVAL 8 - © Anaïs Schneider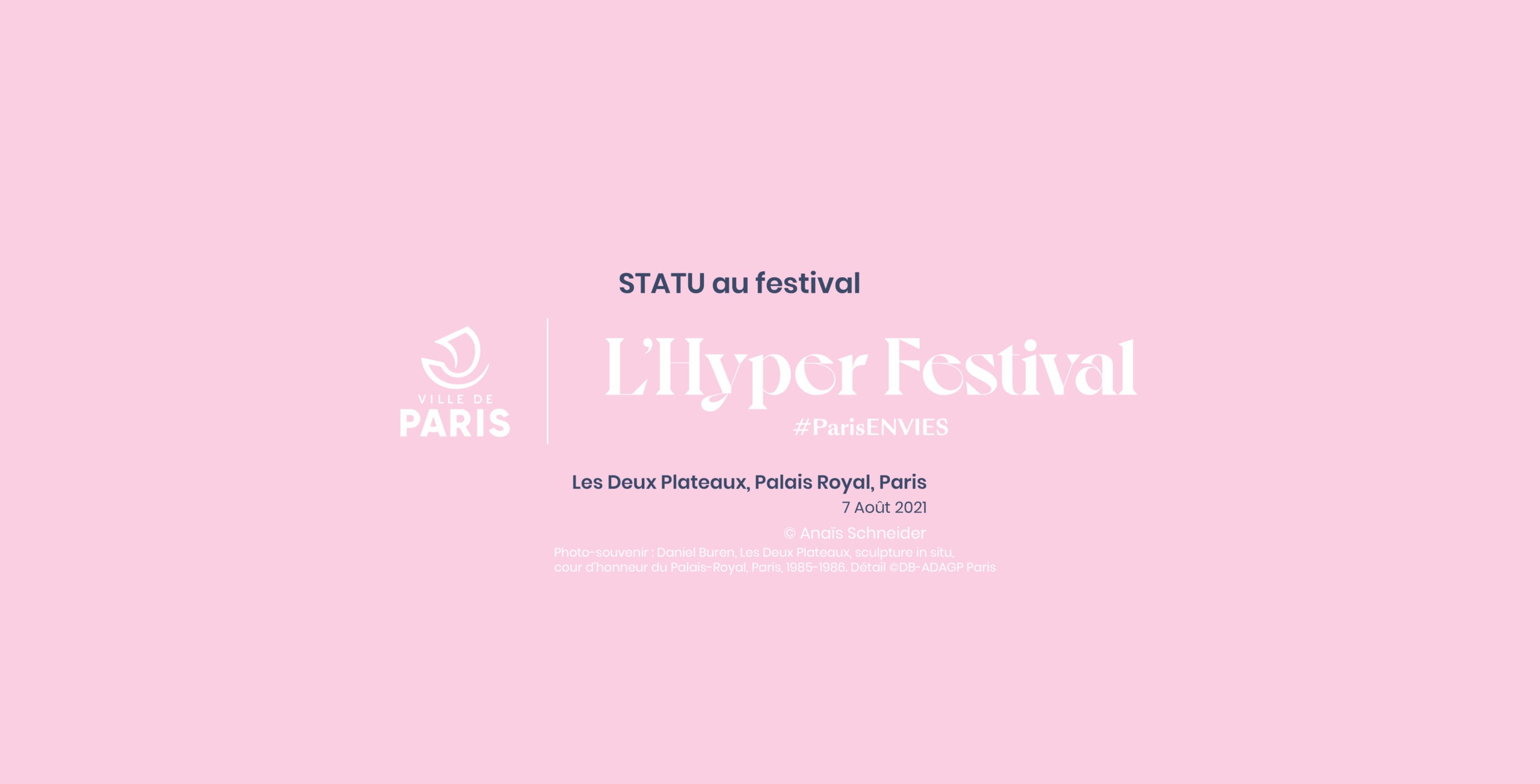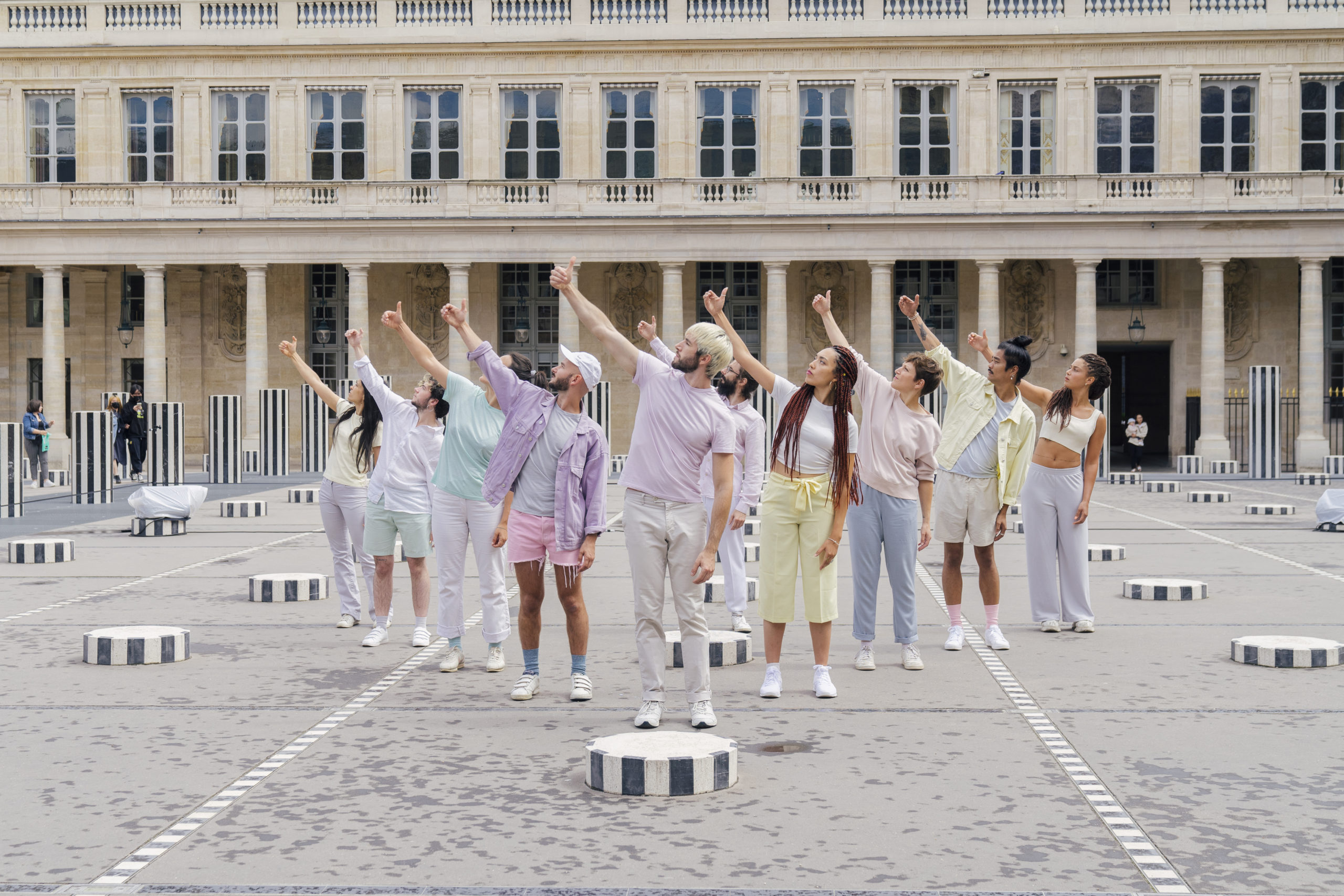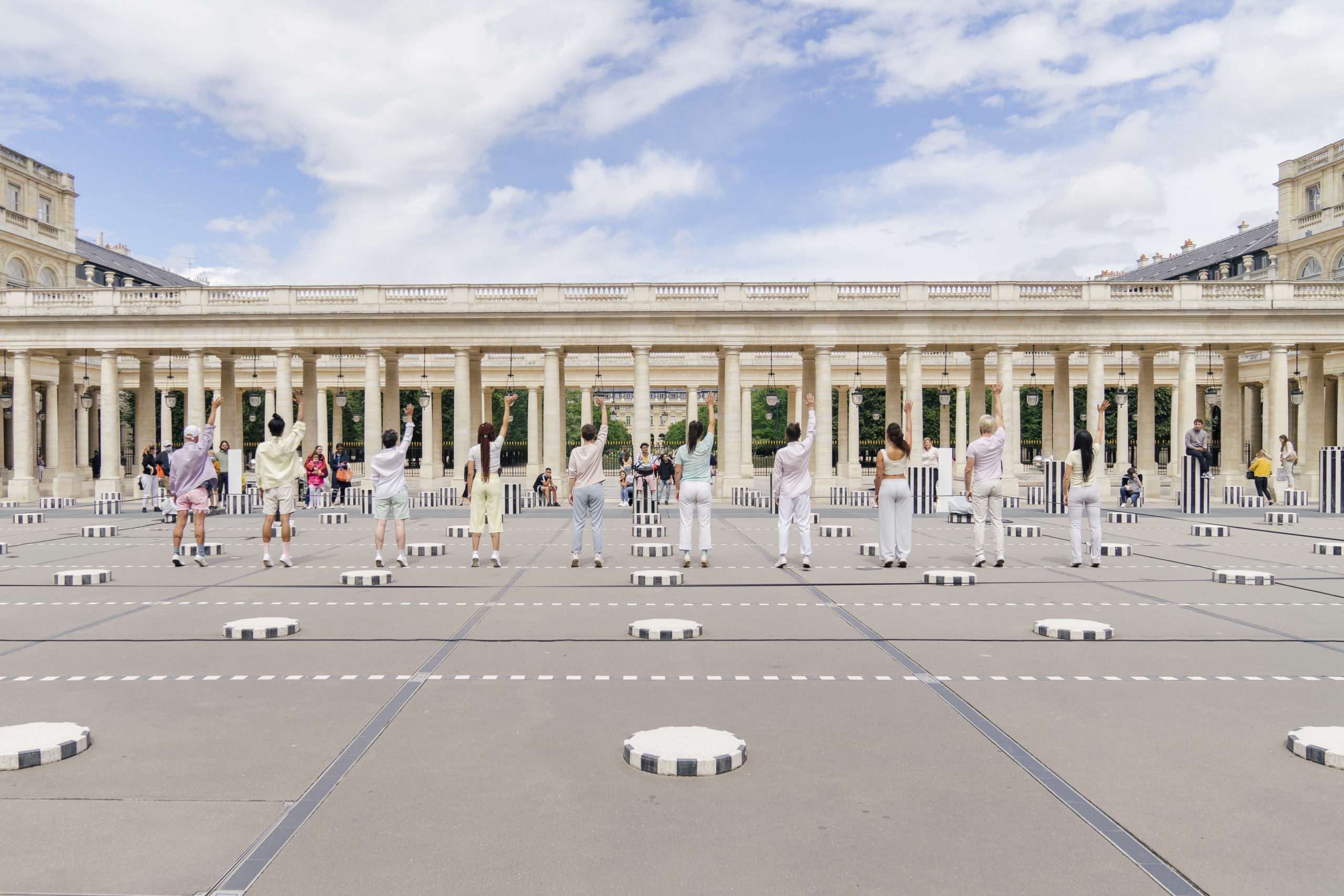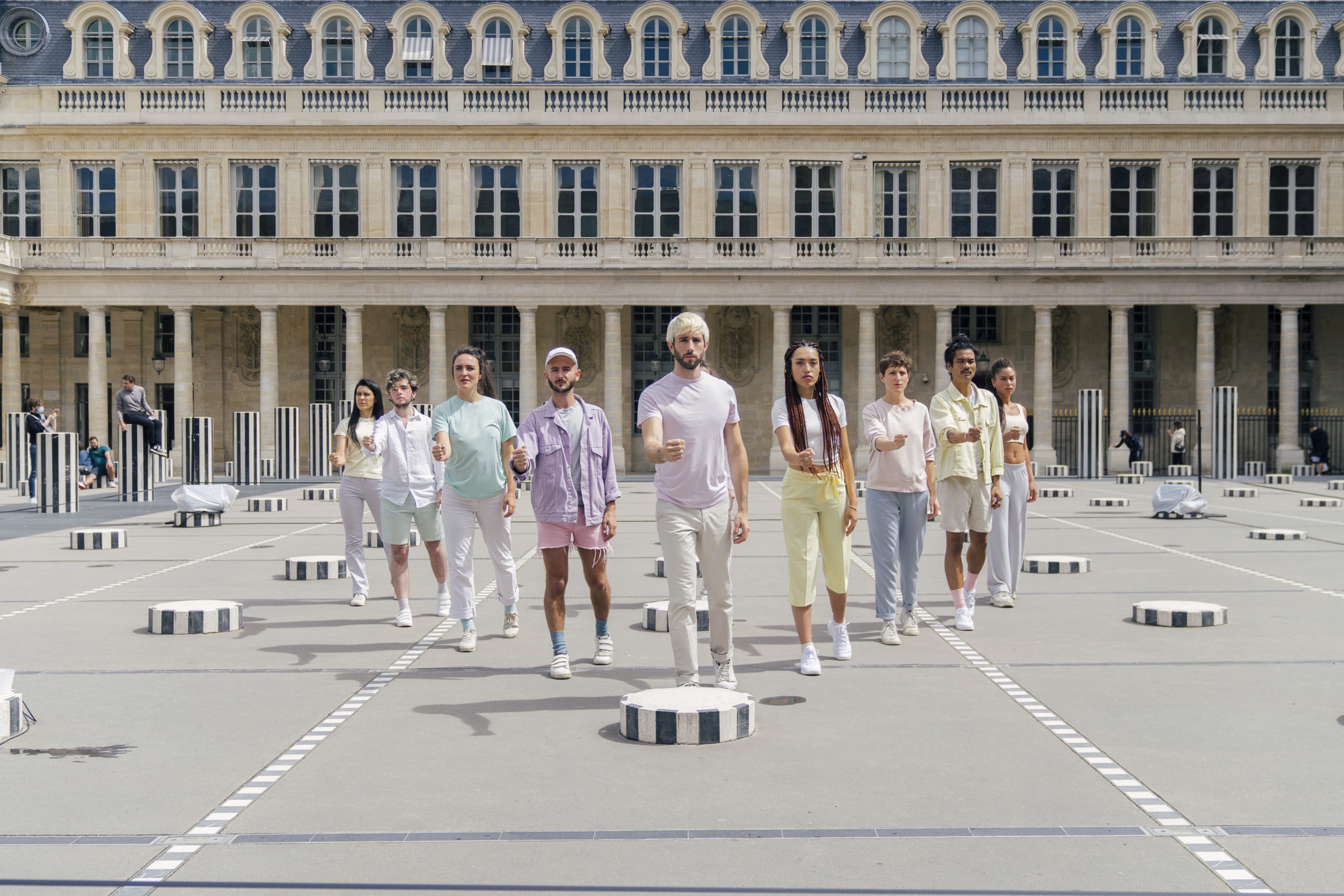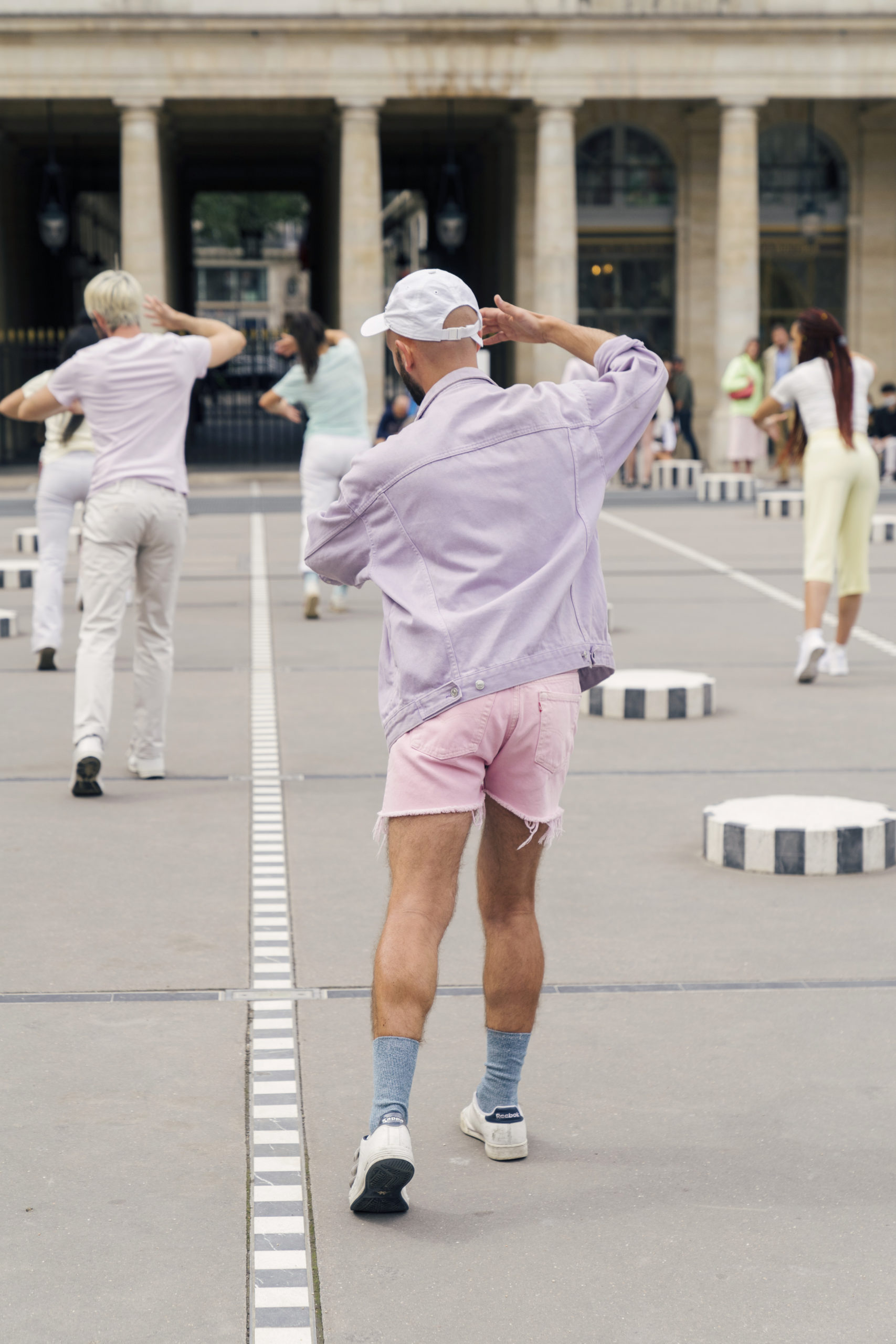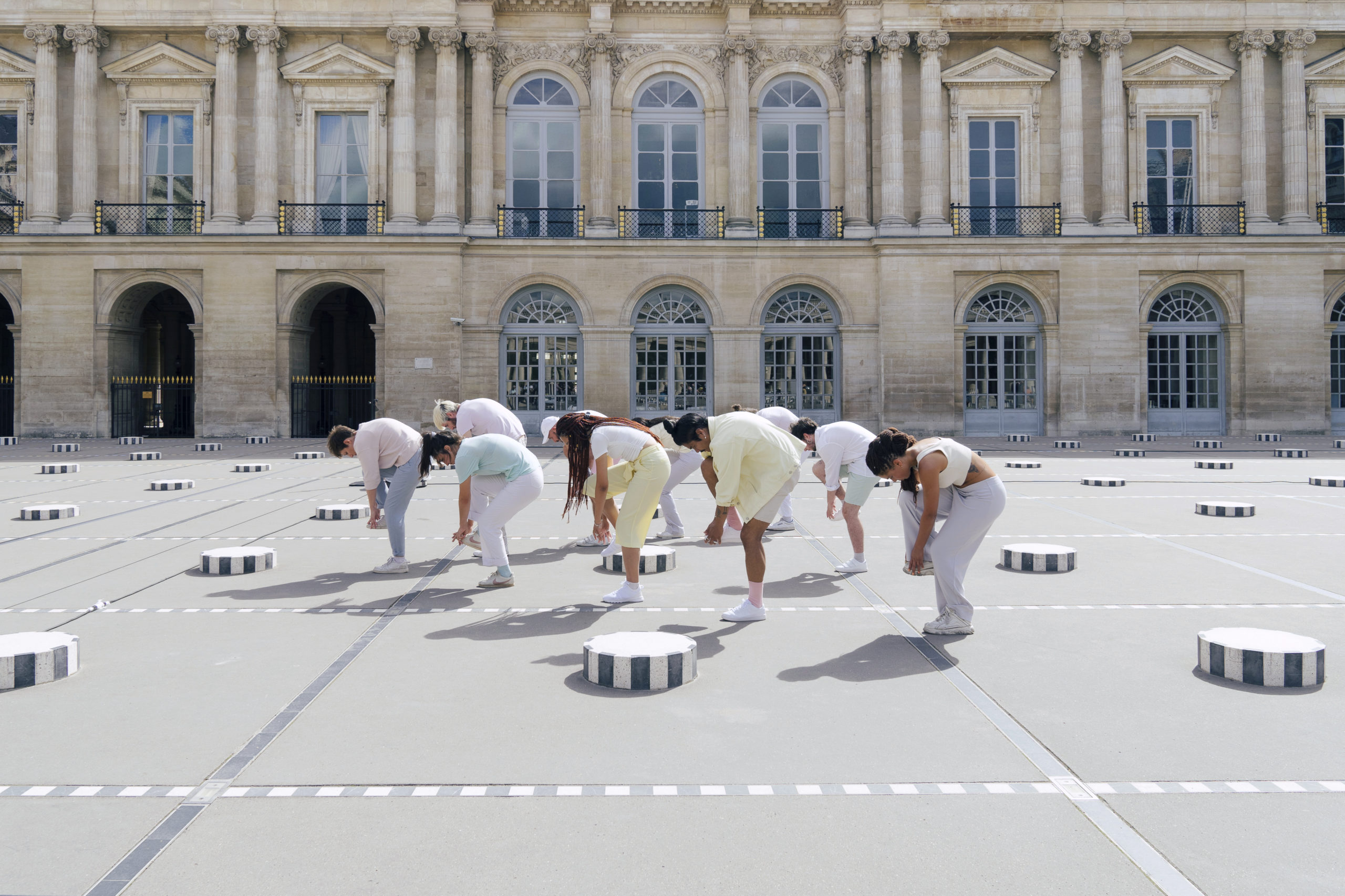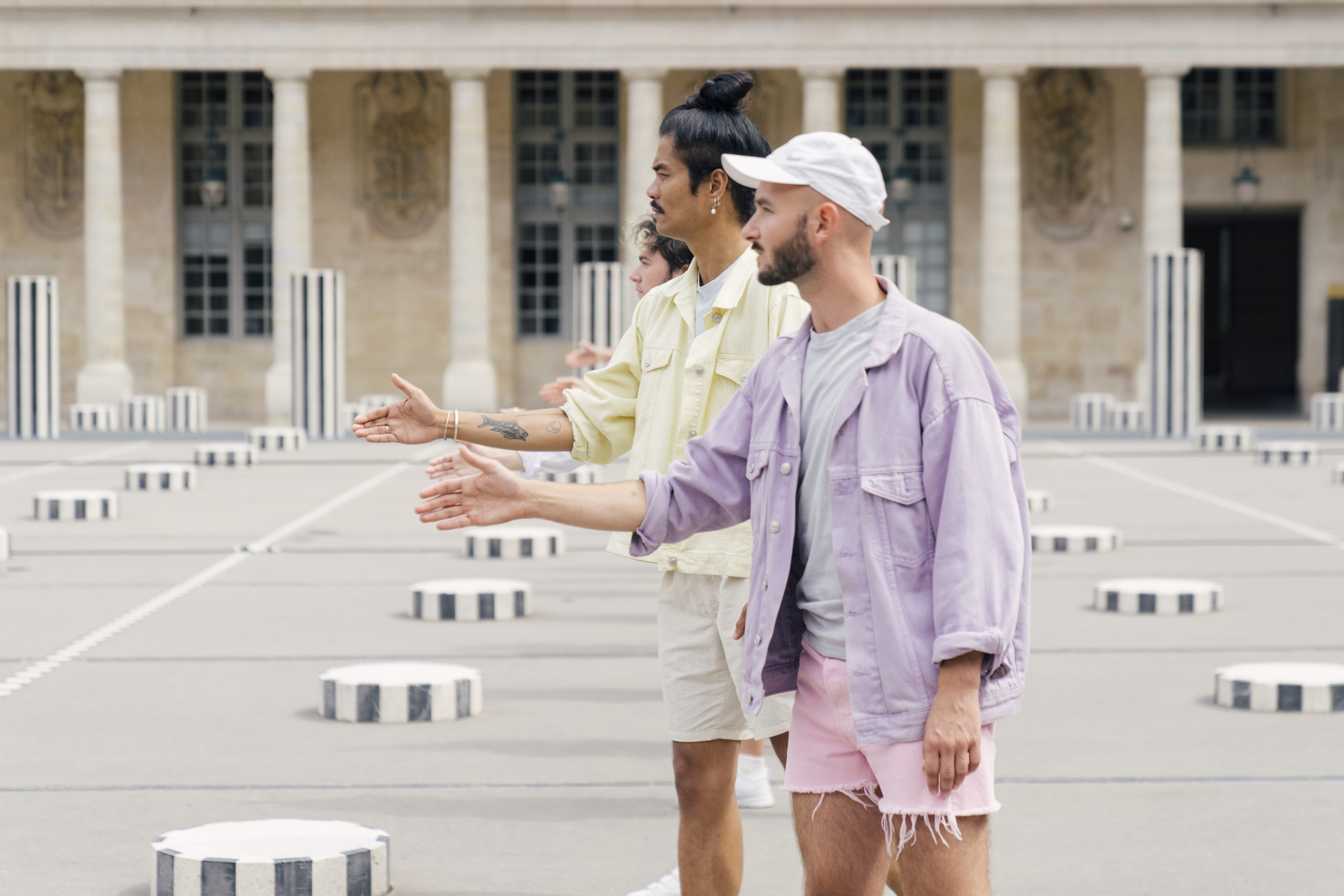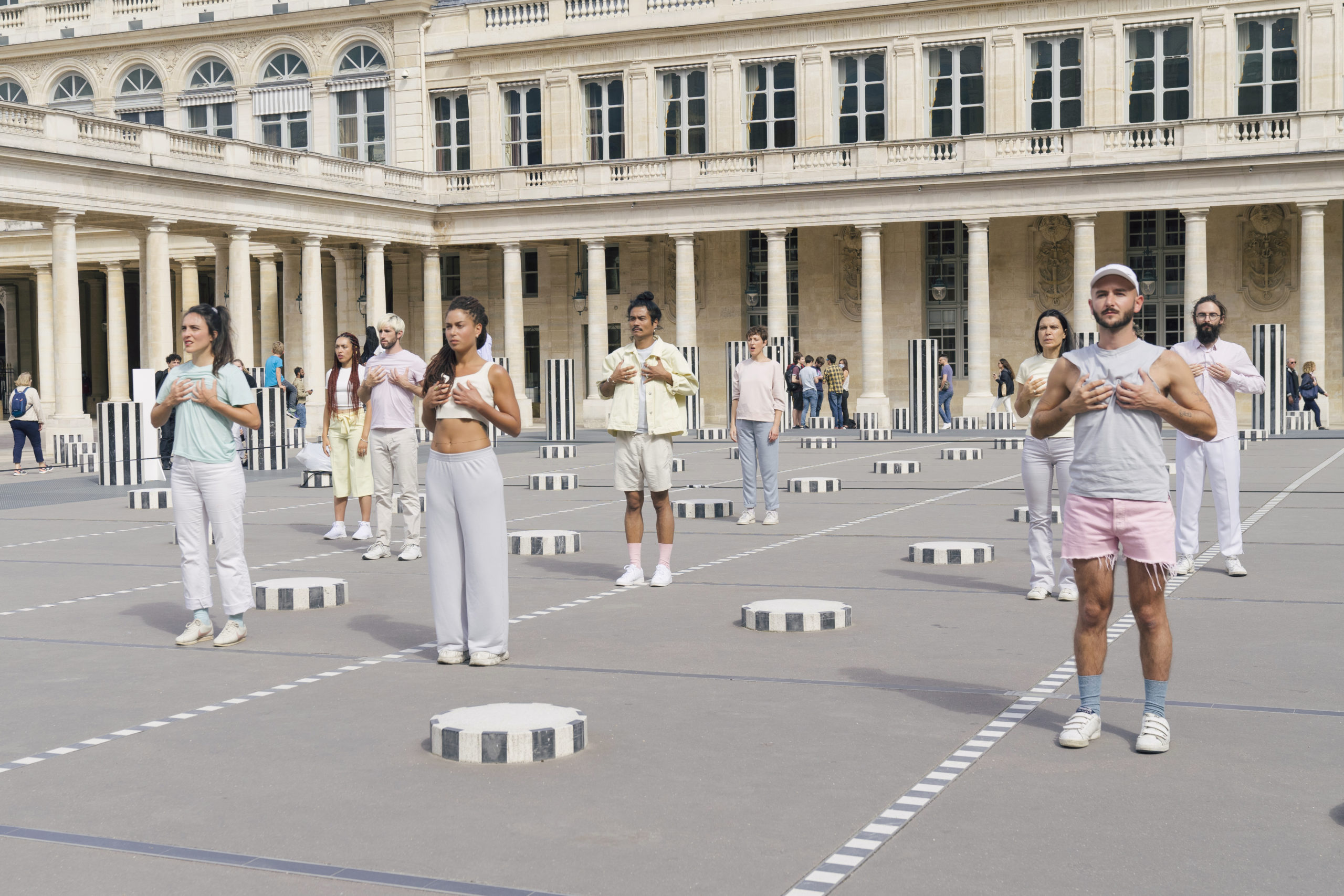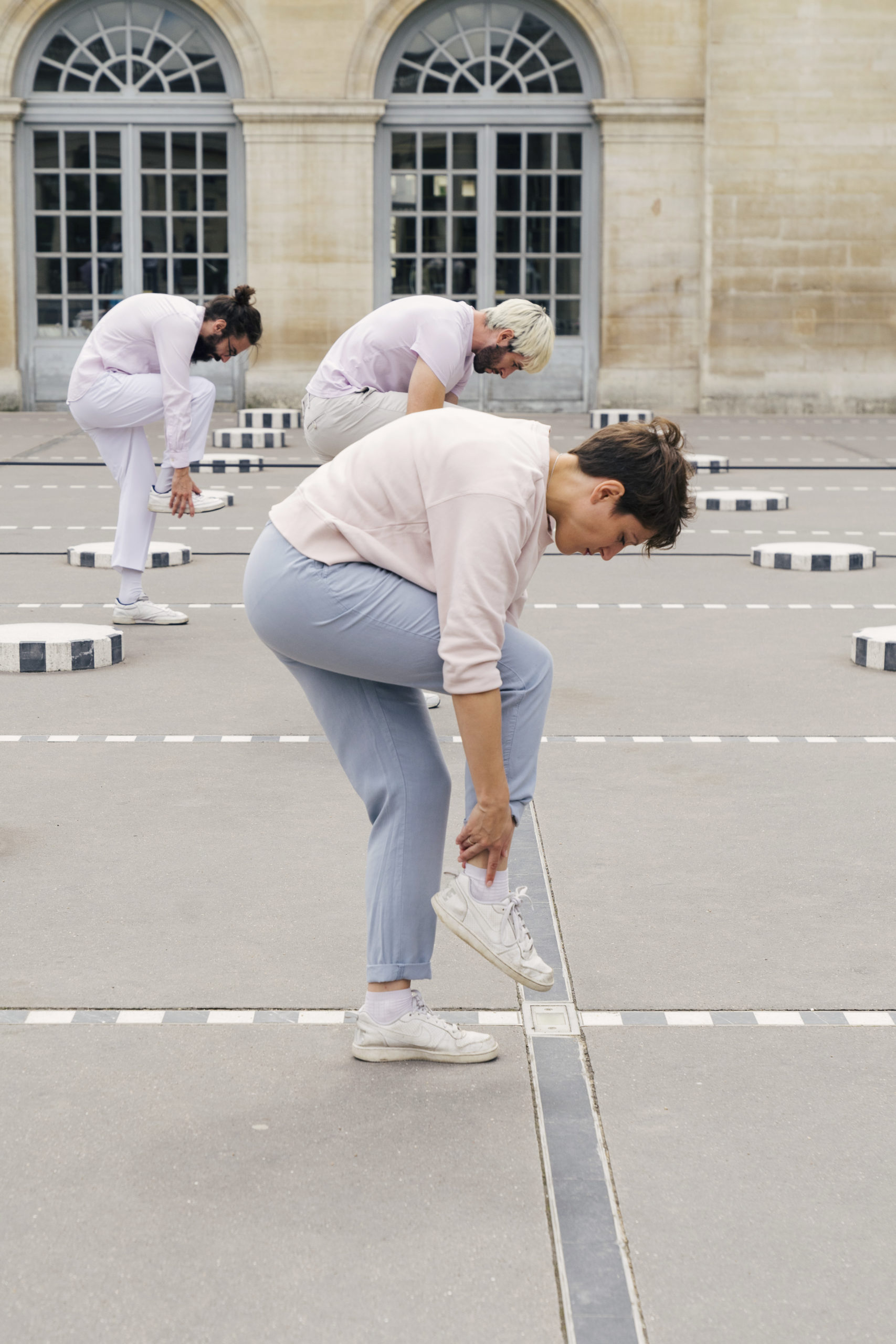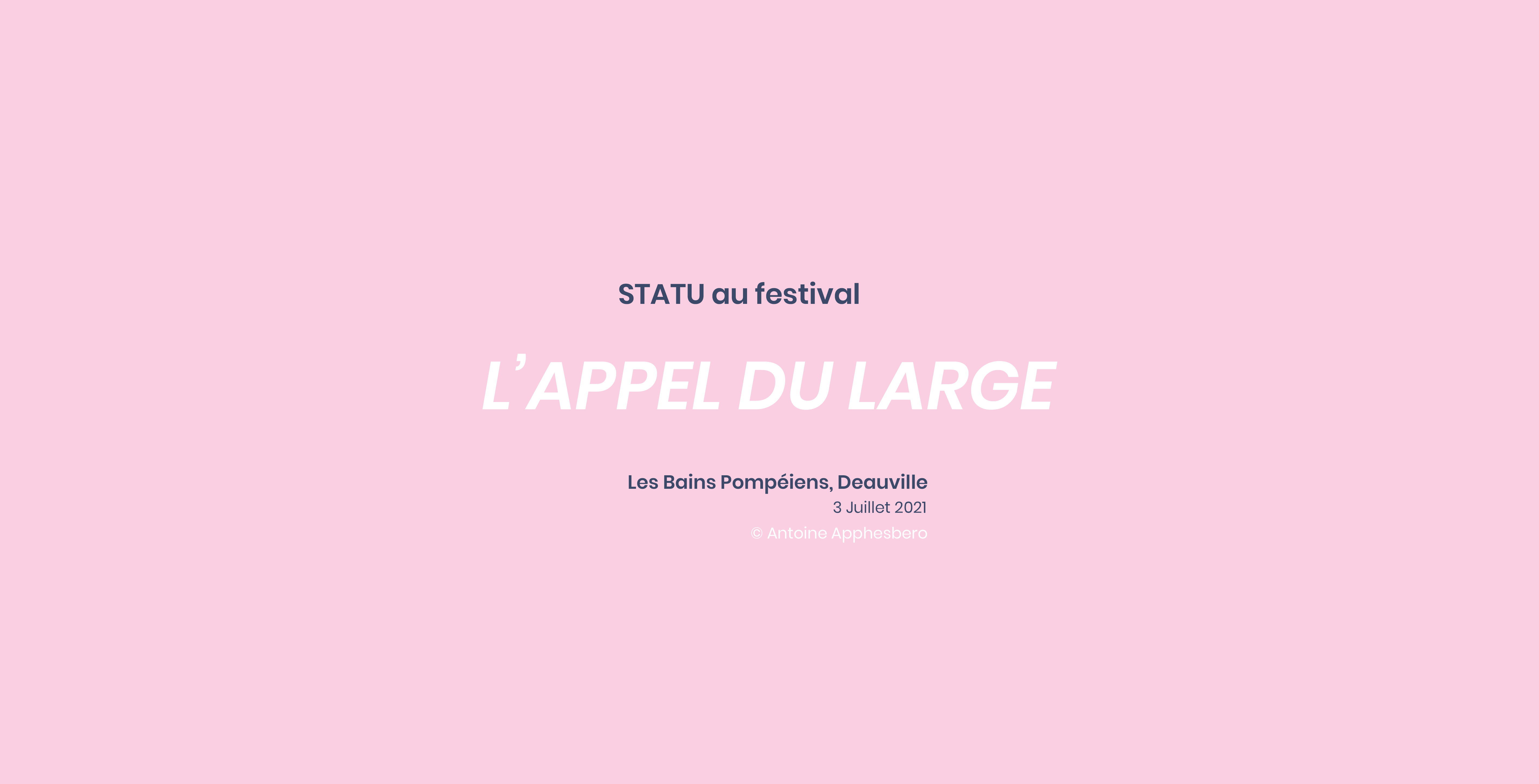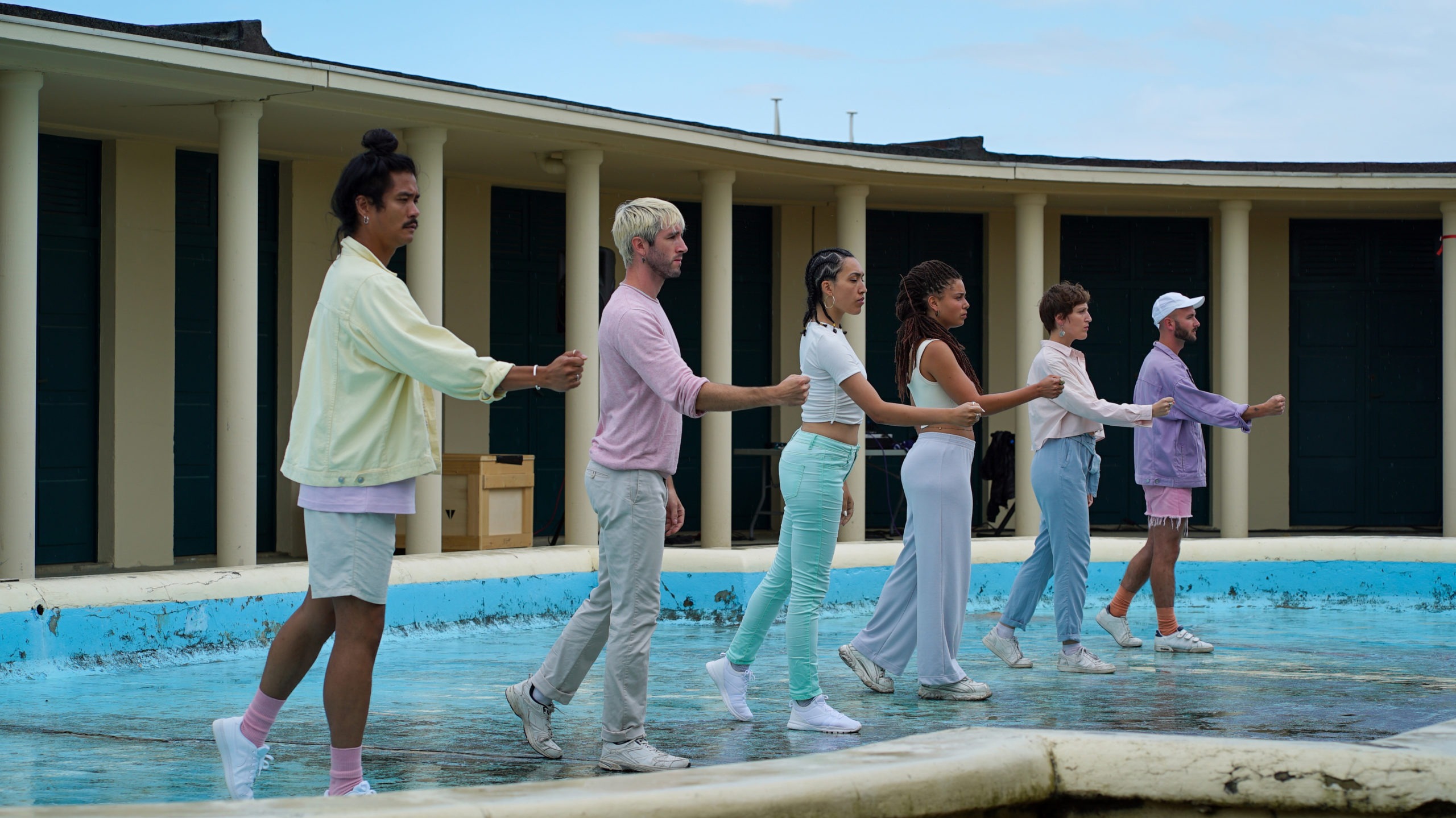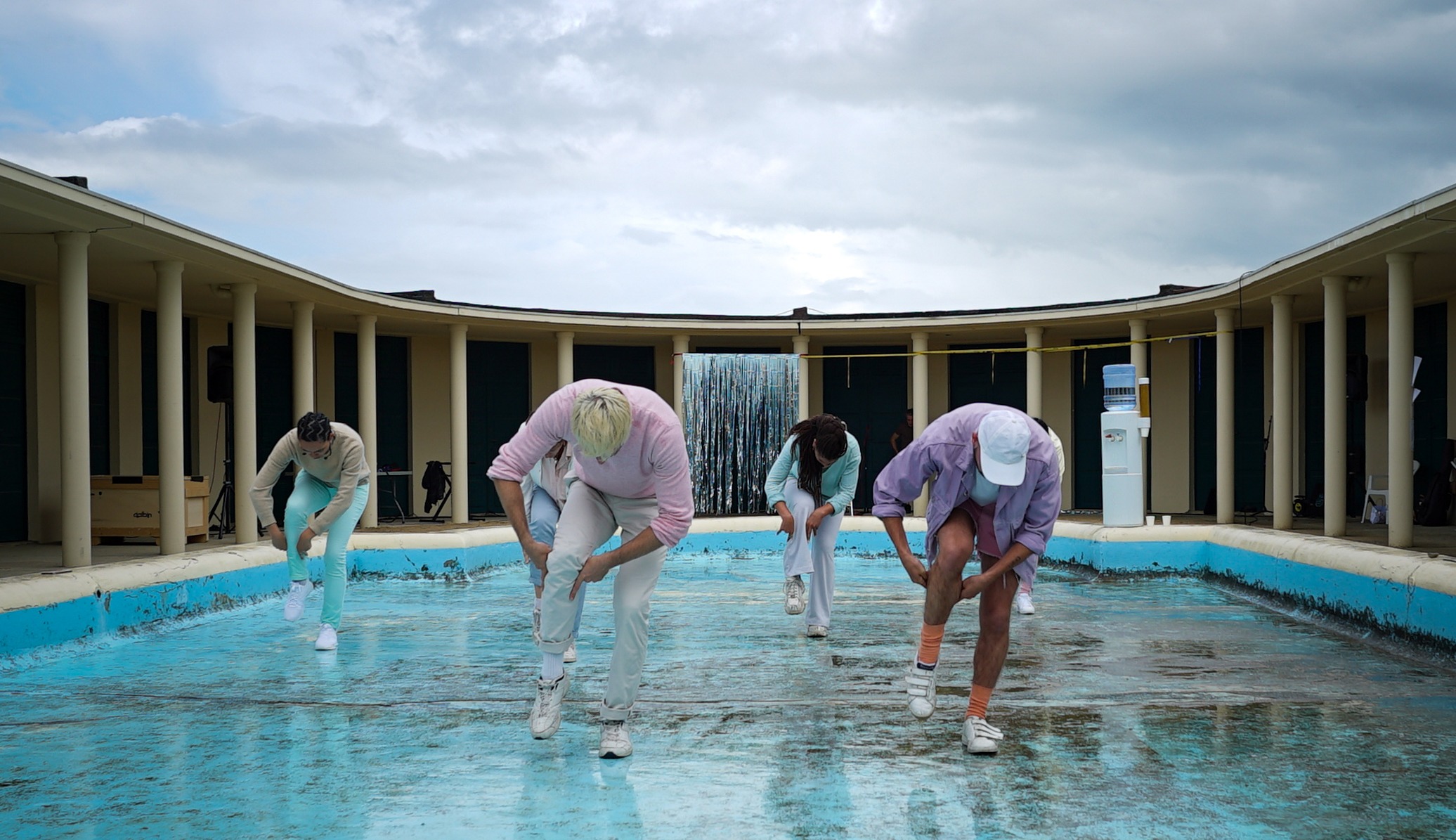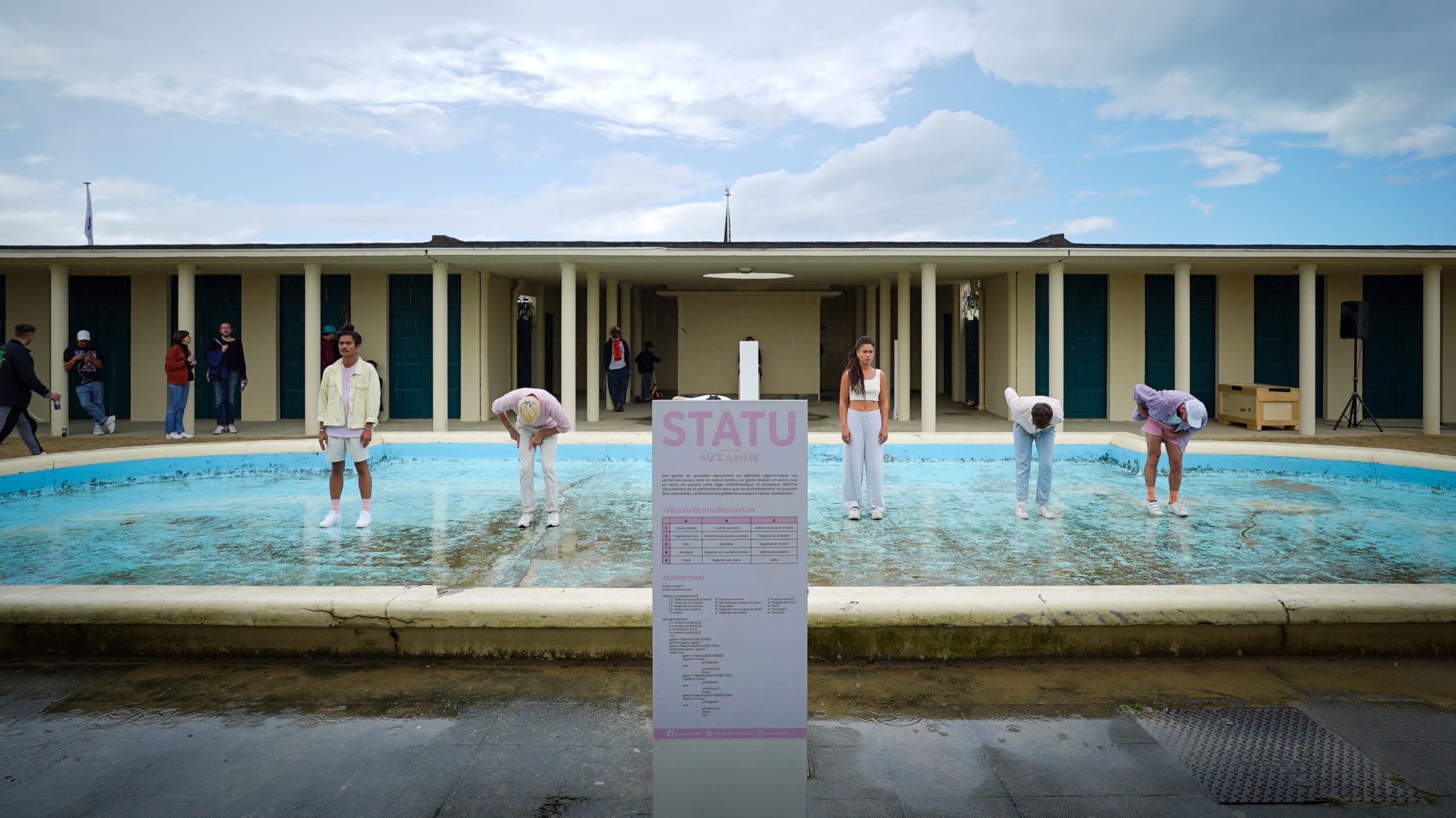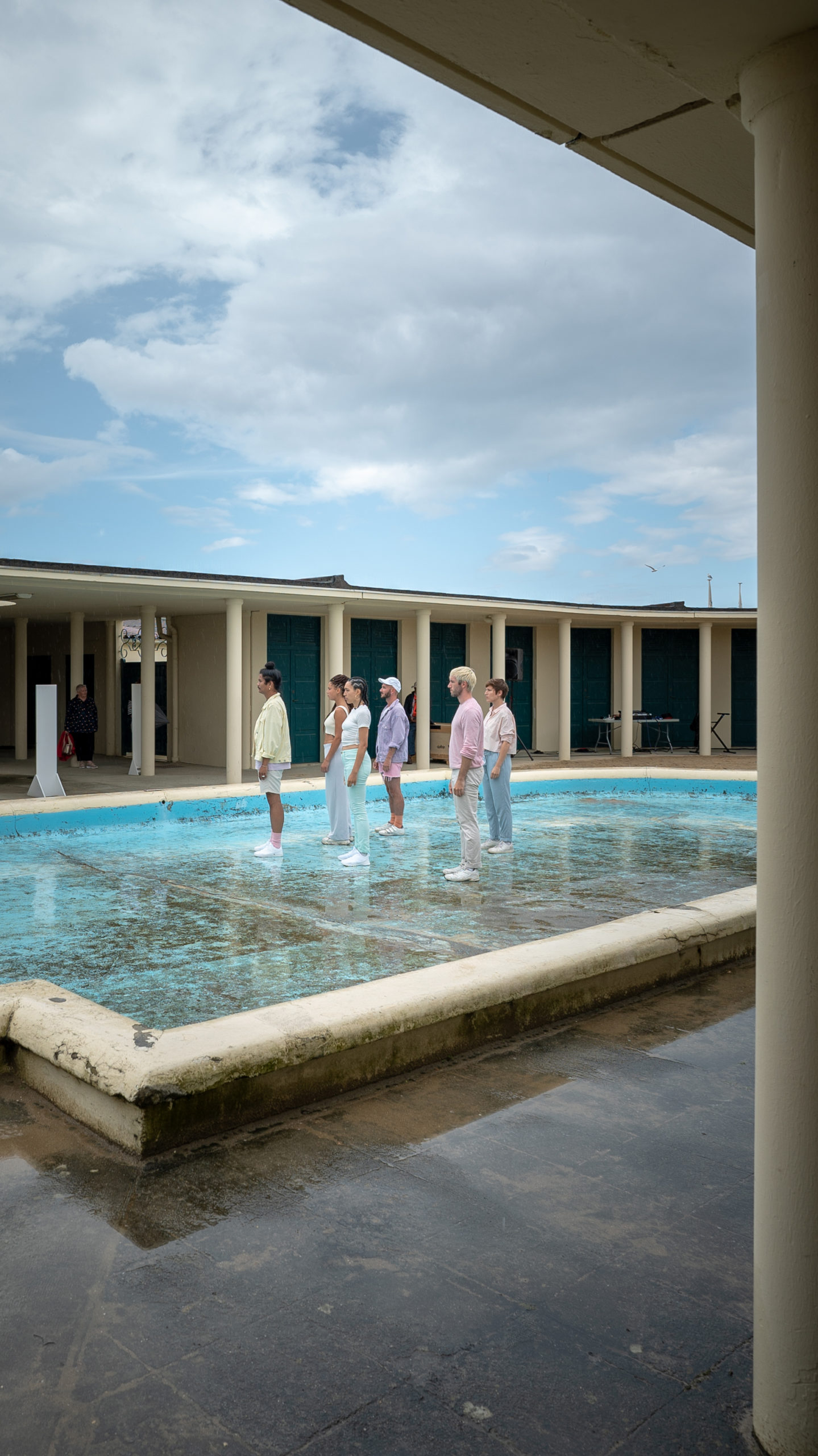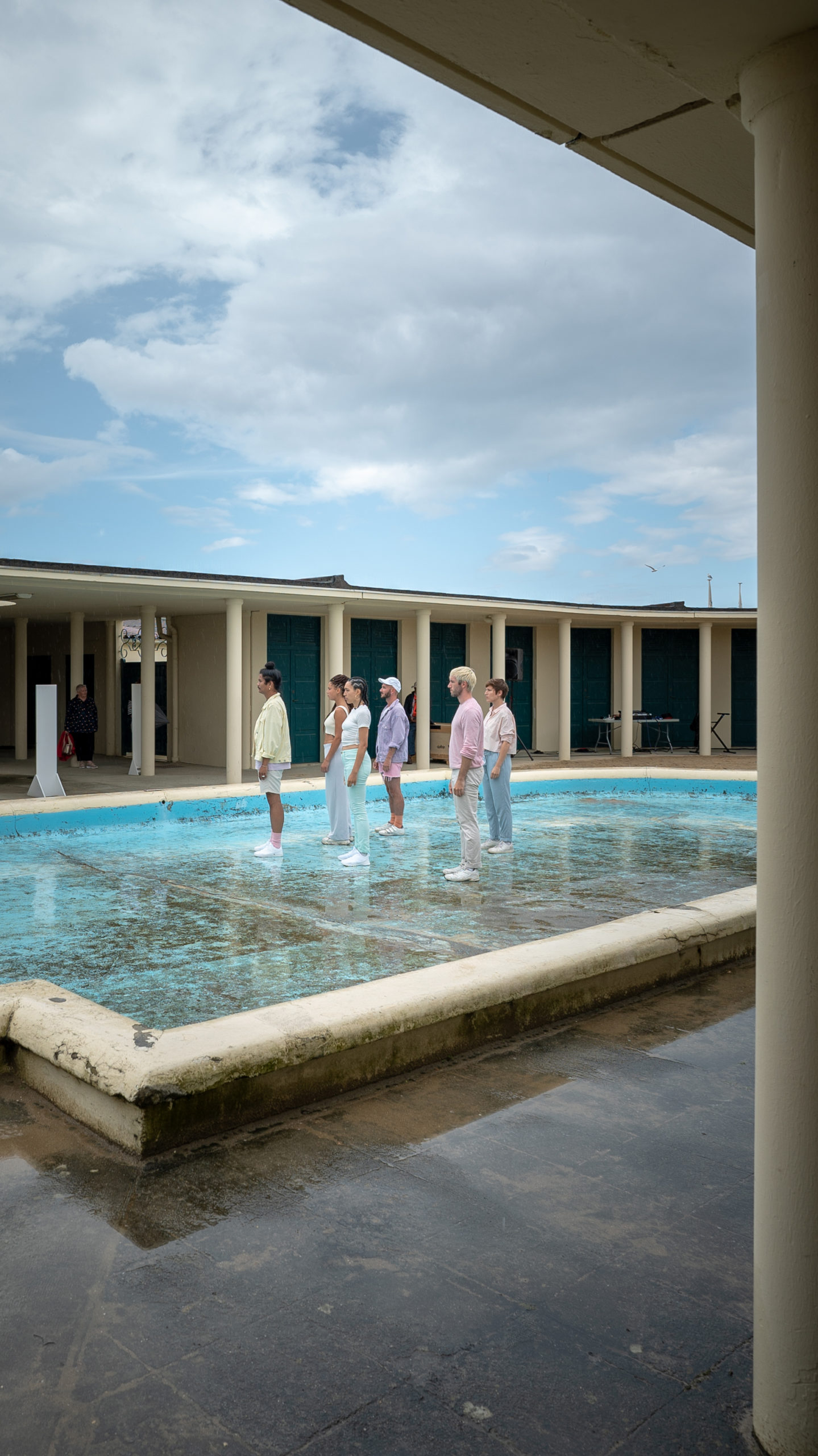 STATU au festival L'Appel du Large - ©Antoine Apphesbero
STATU au festival L'Appel du Large 1 - ©Antoine Apphesbero
STATU au festival L'Appel du Large 2 - ©Antoine Apphesbero
STATU au festival L'Appel du Large 3 - ©Antoine Apphesbero
STATU au festival L'Appel du Large 4 - ©Antoine Apphesbero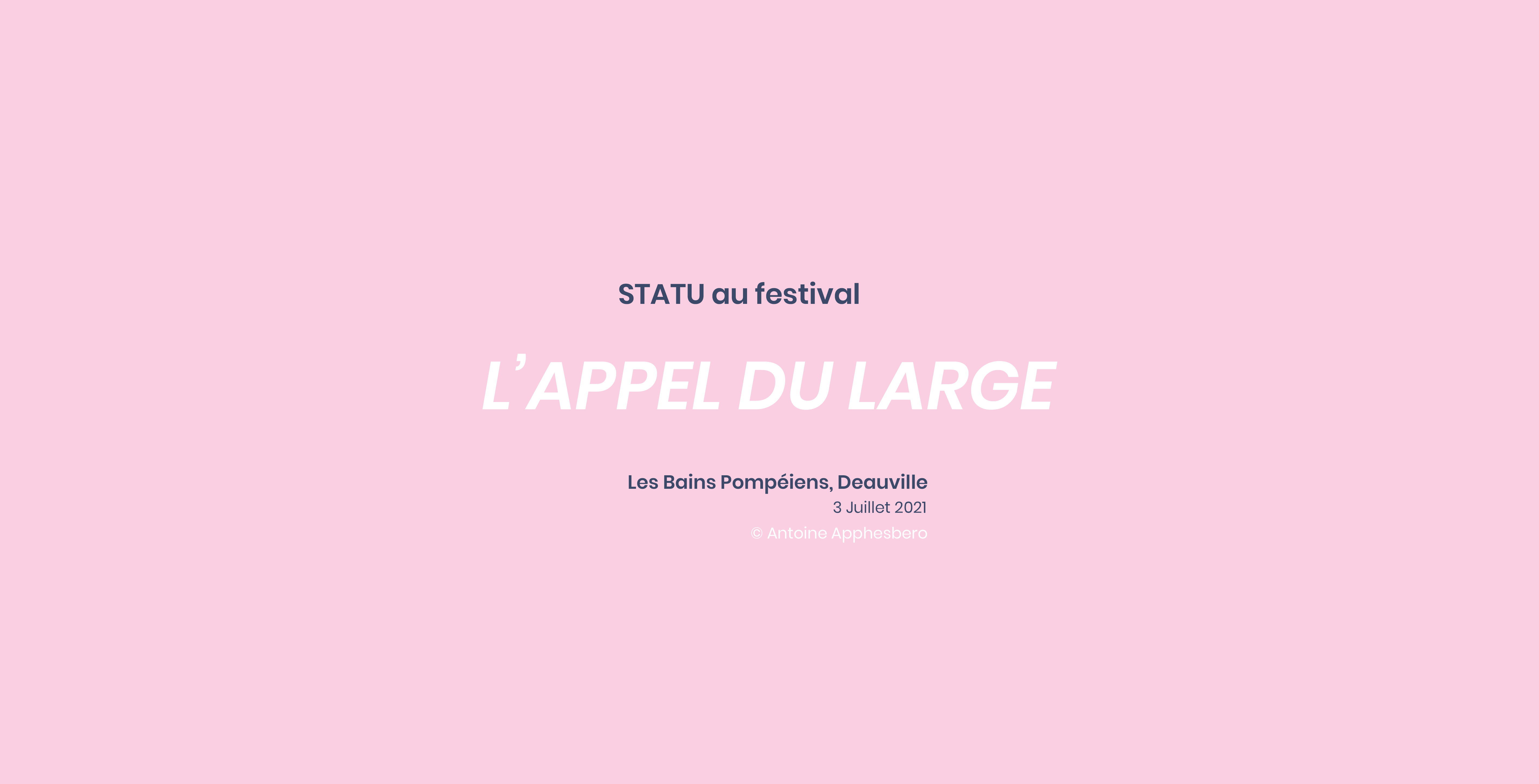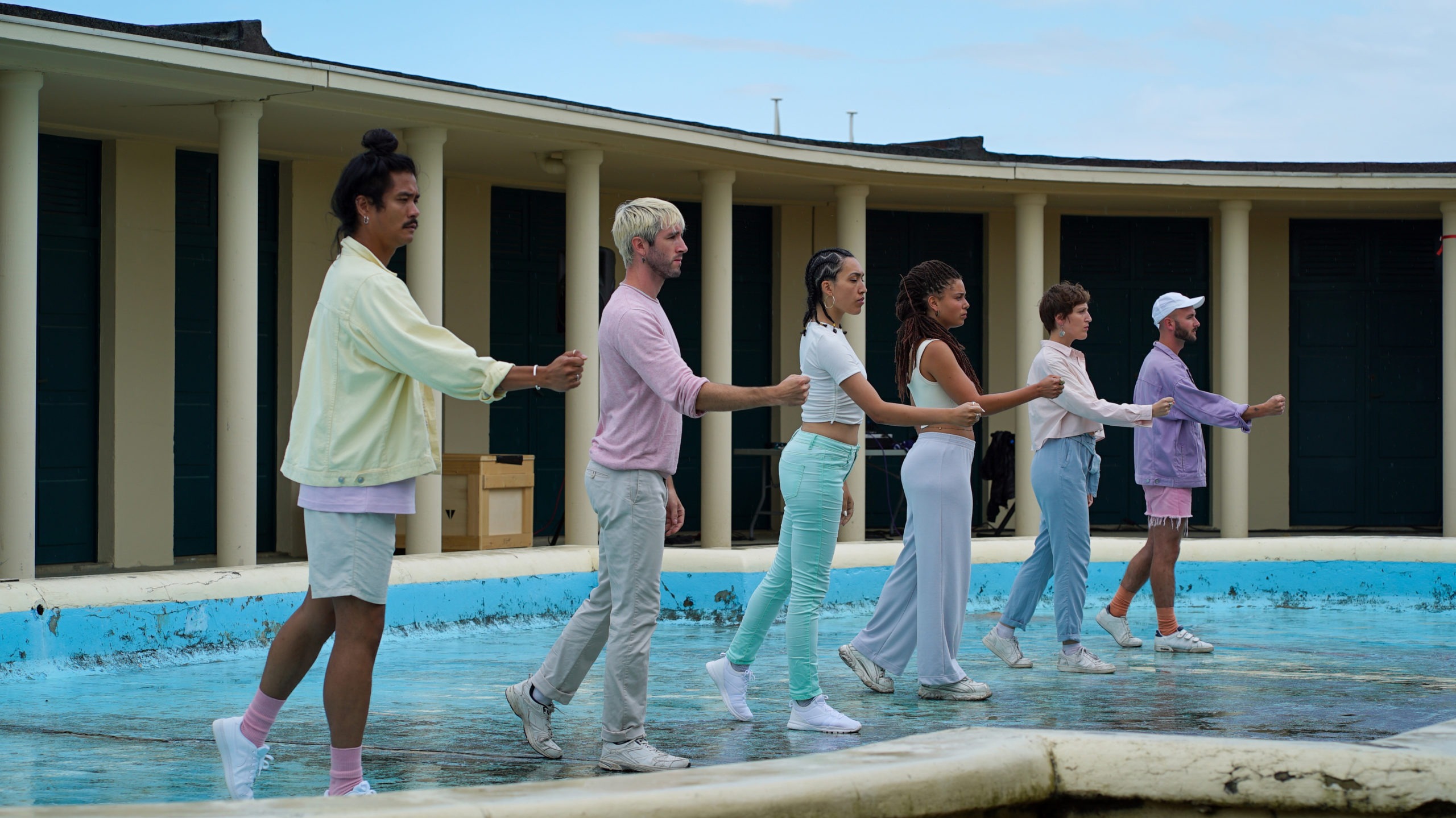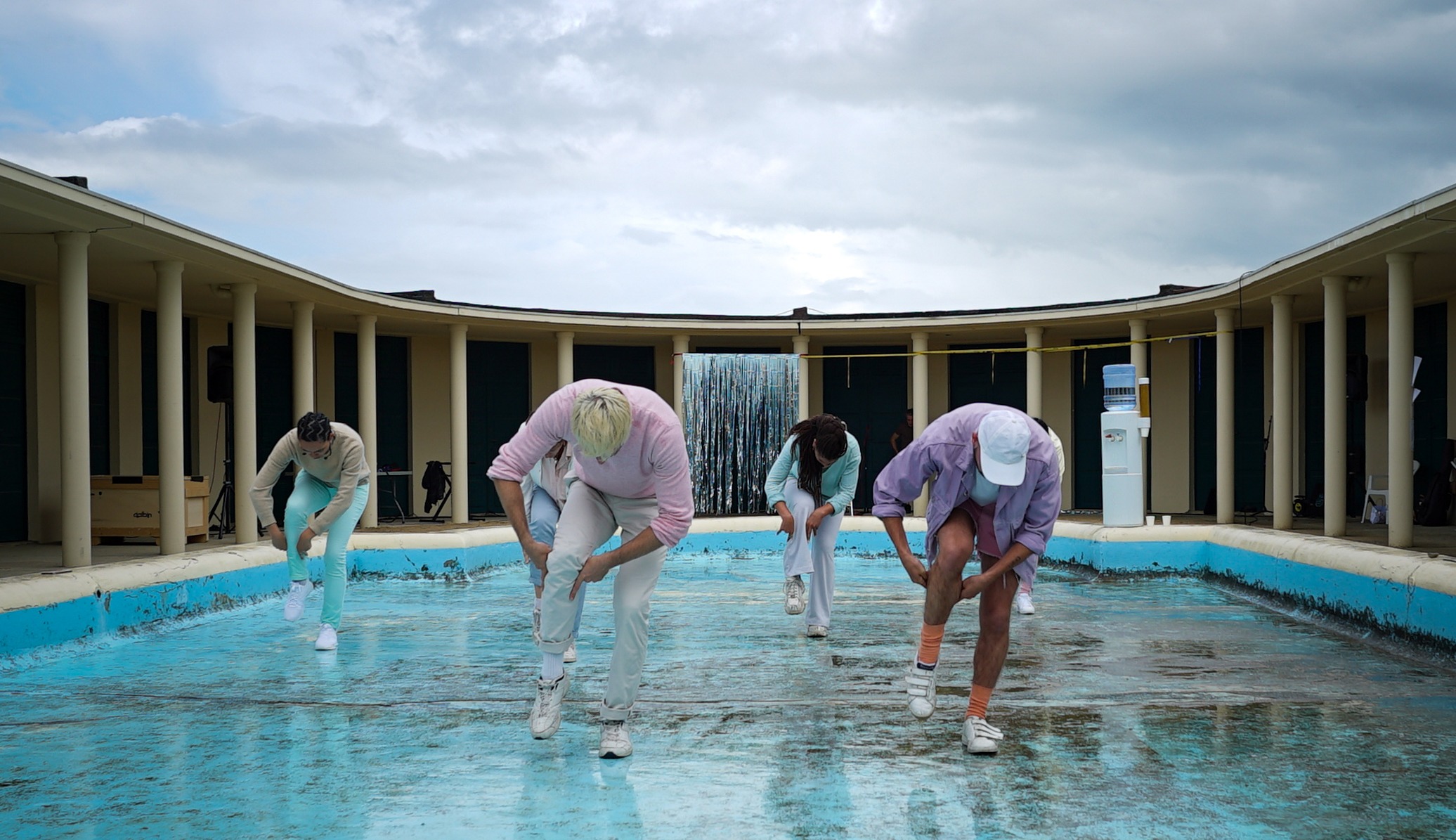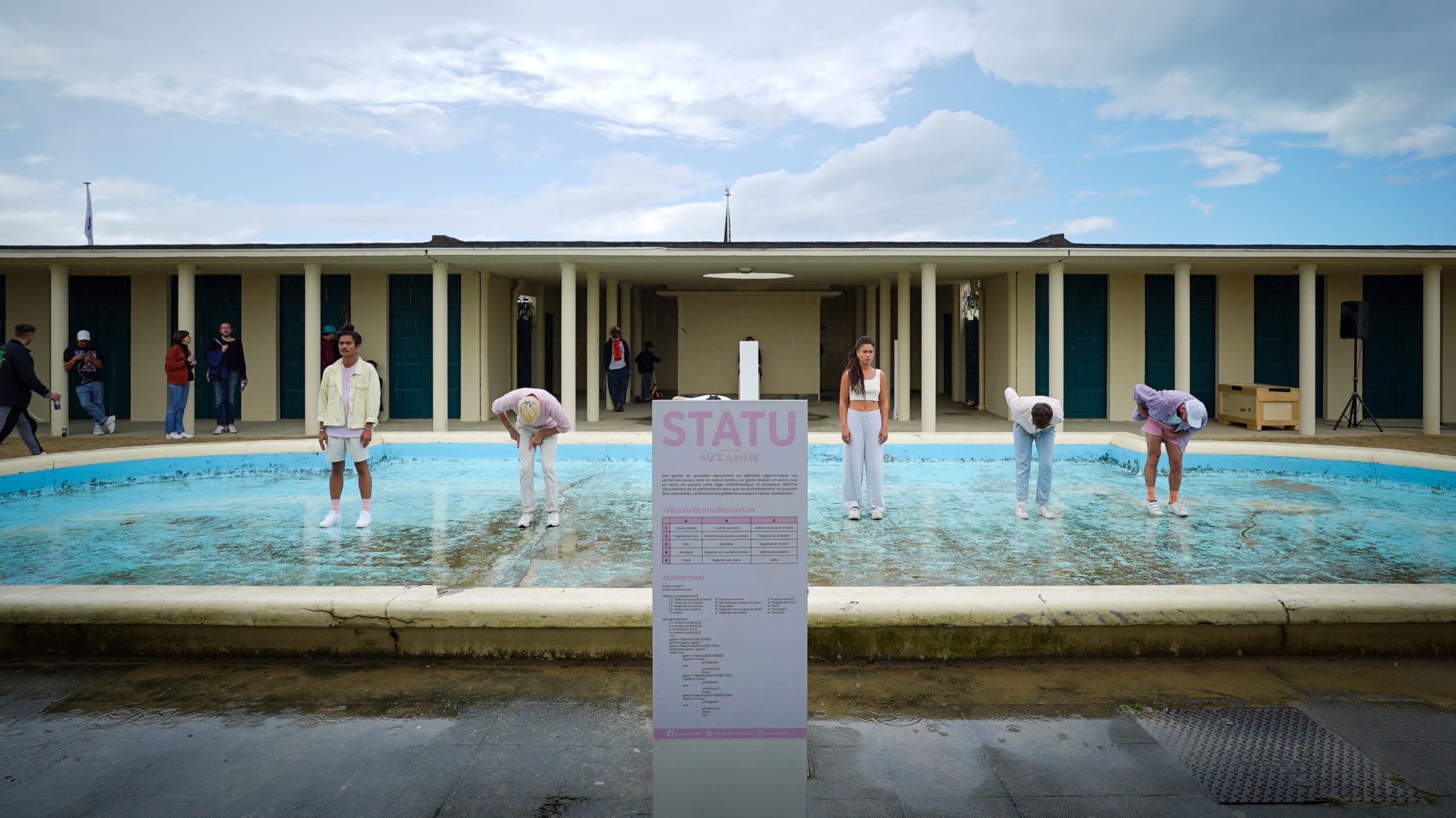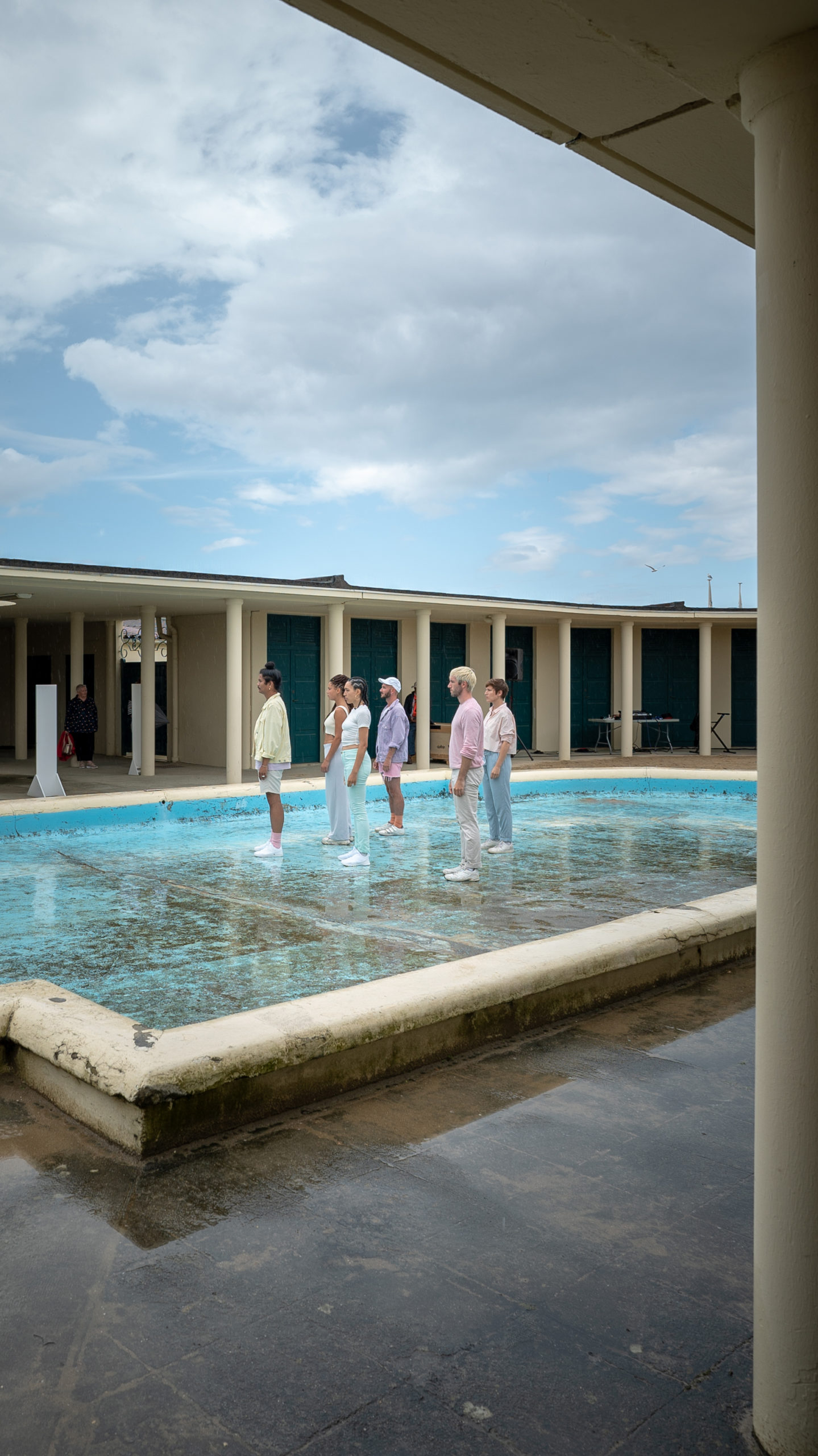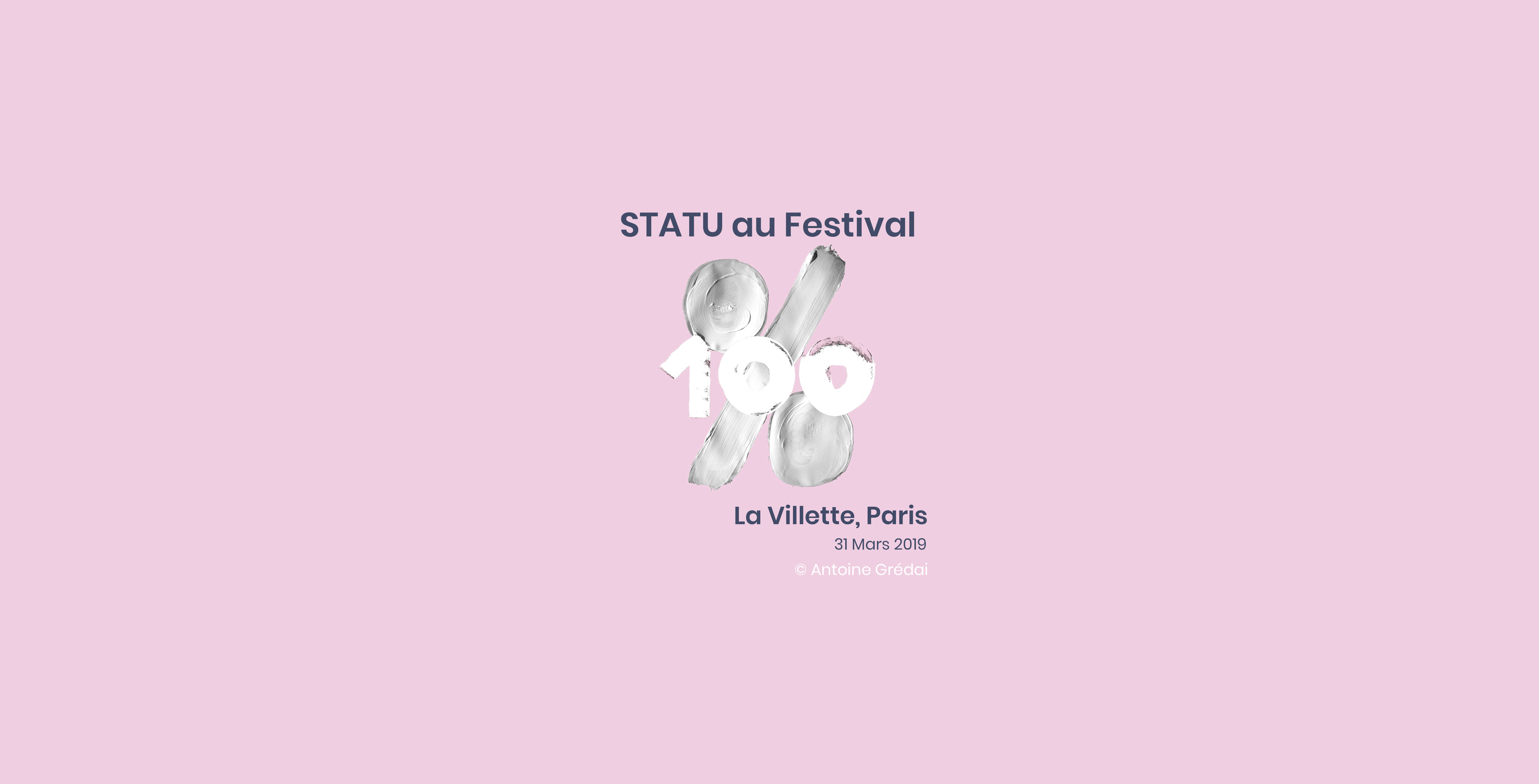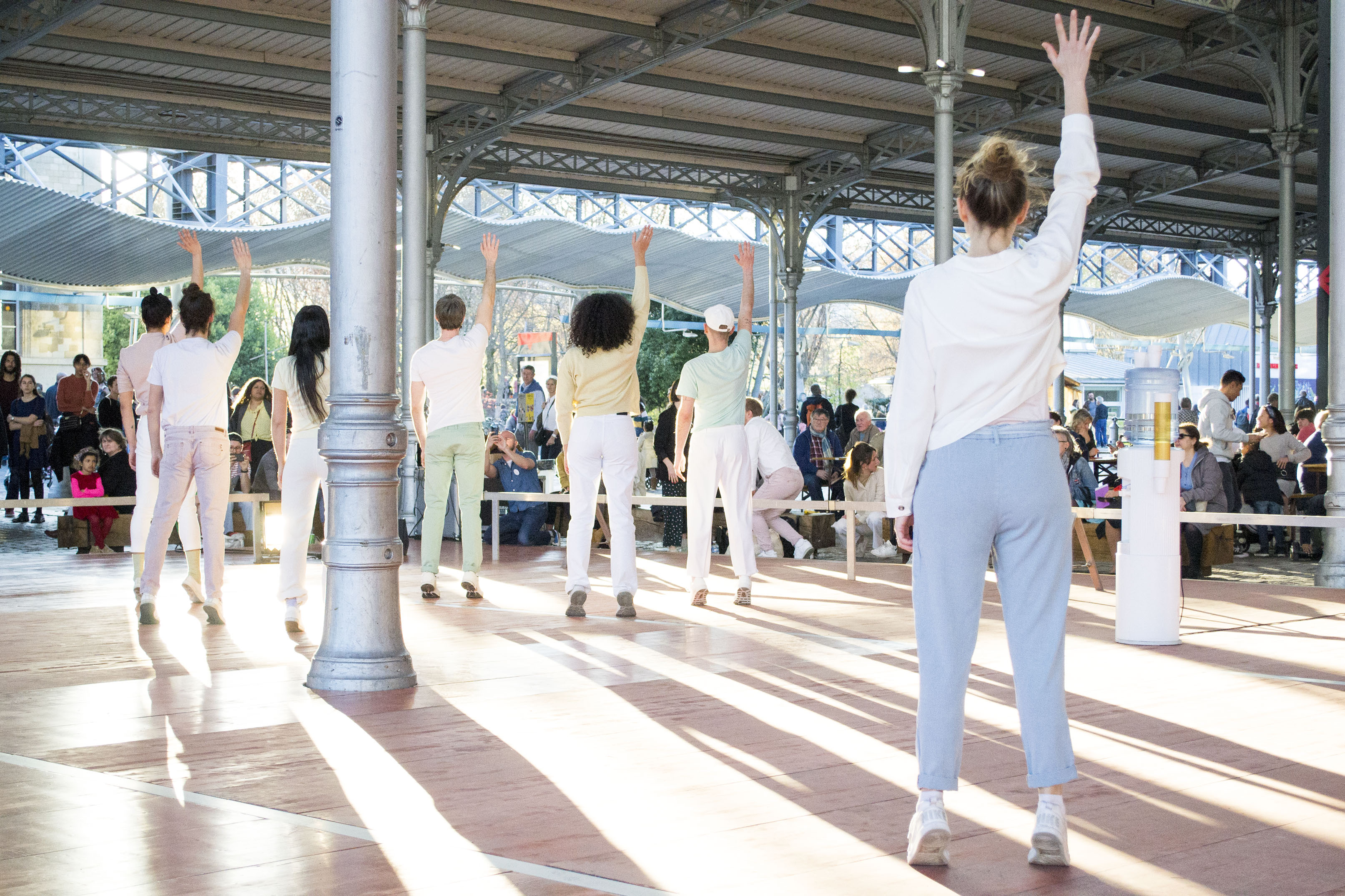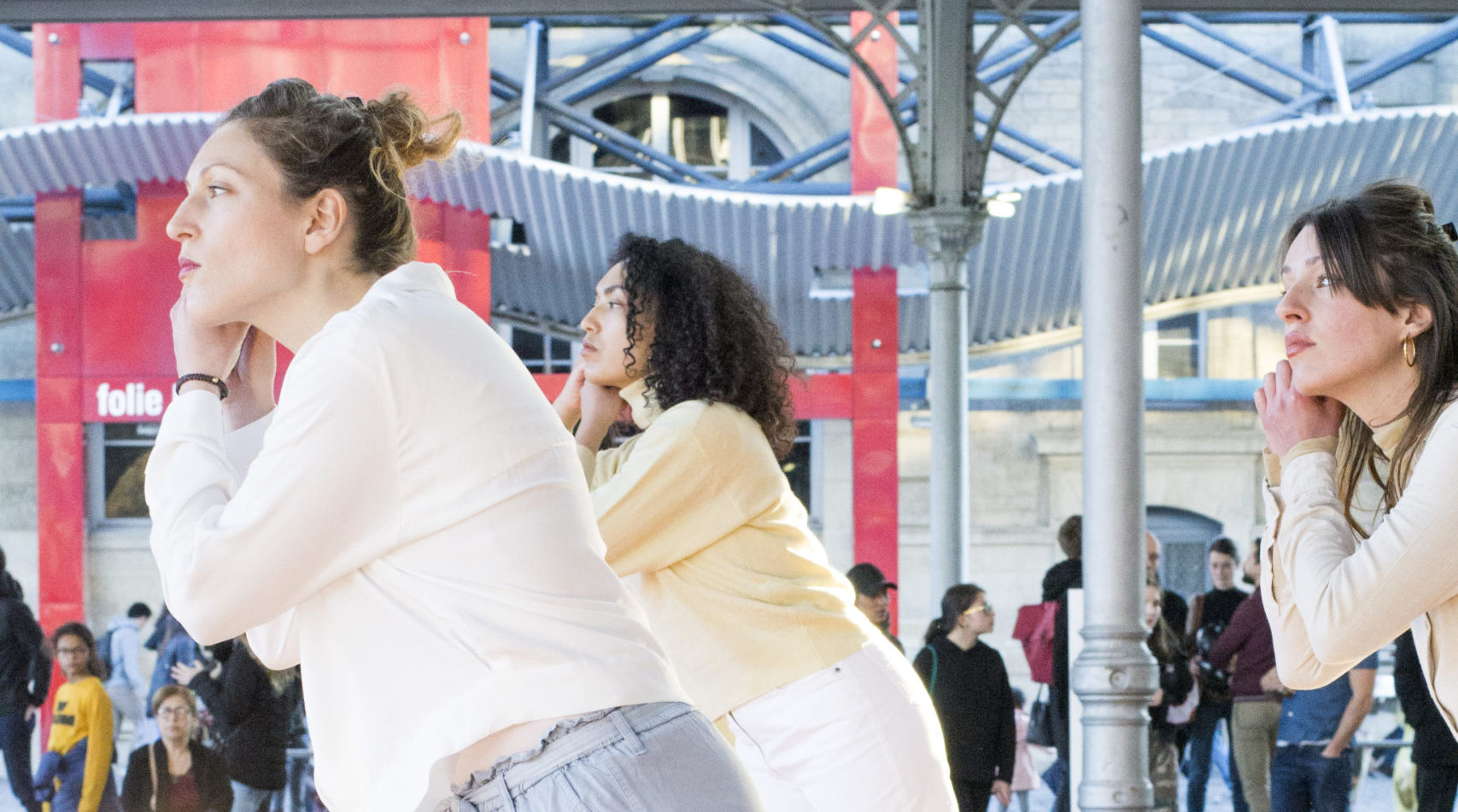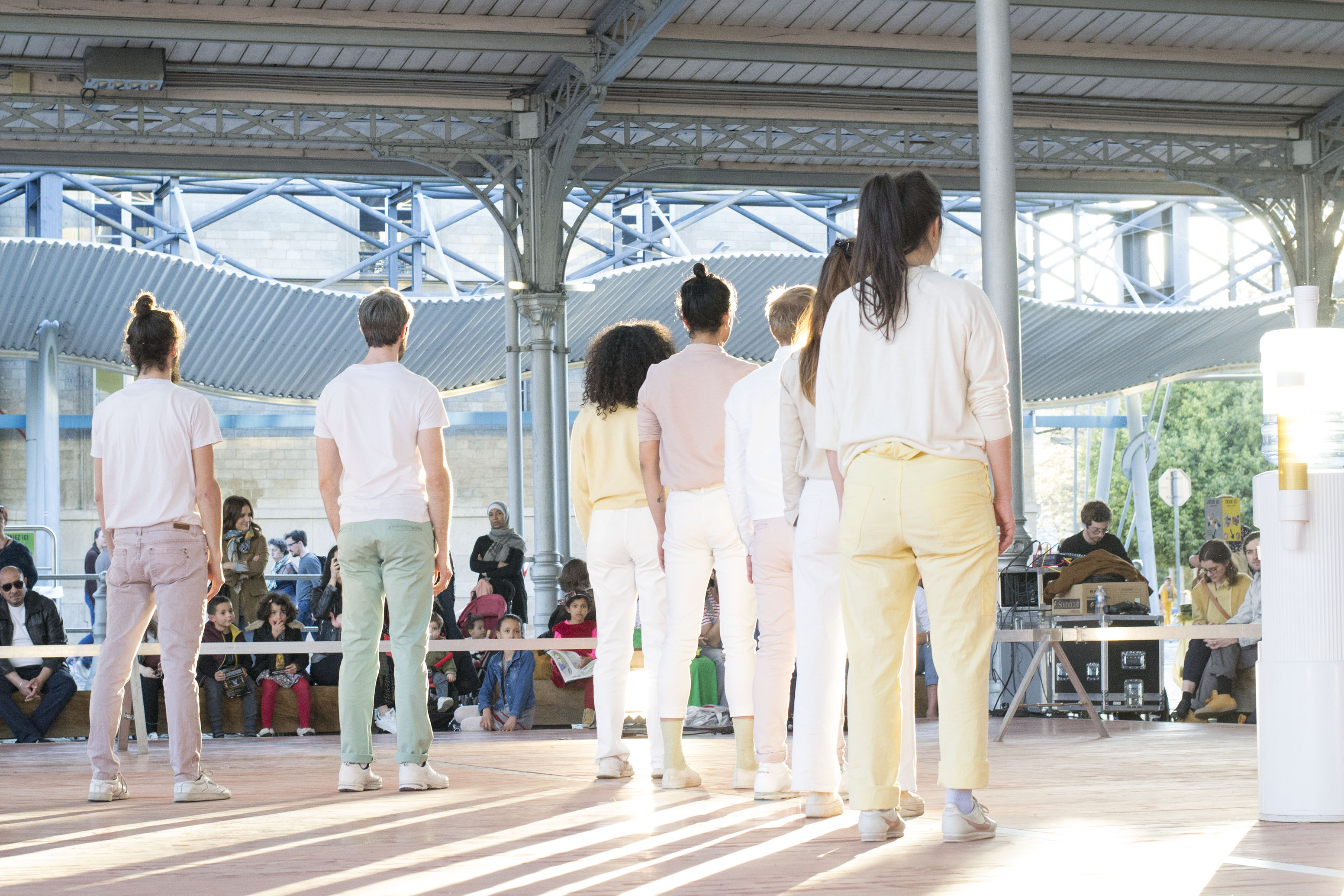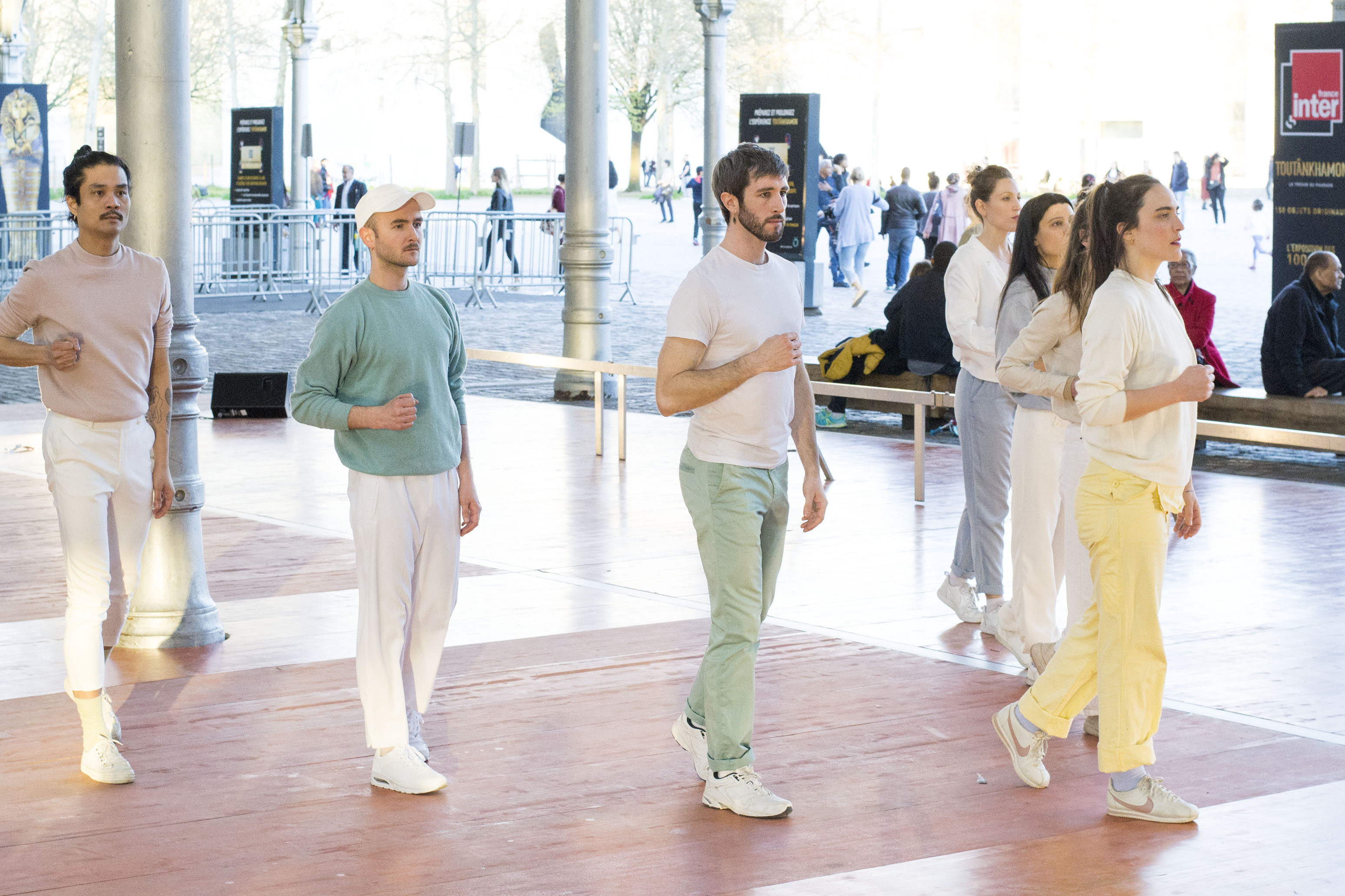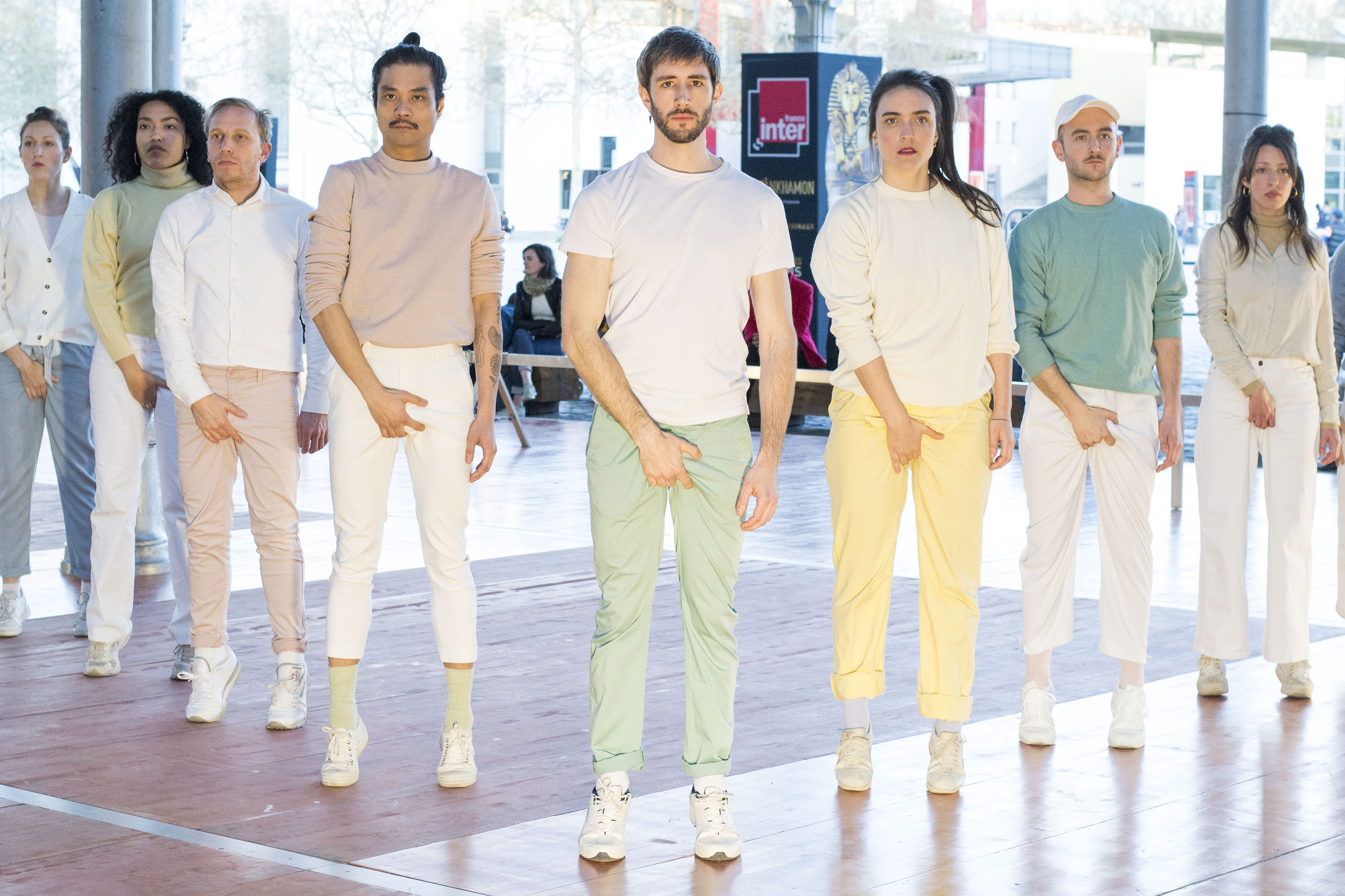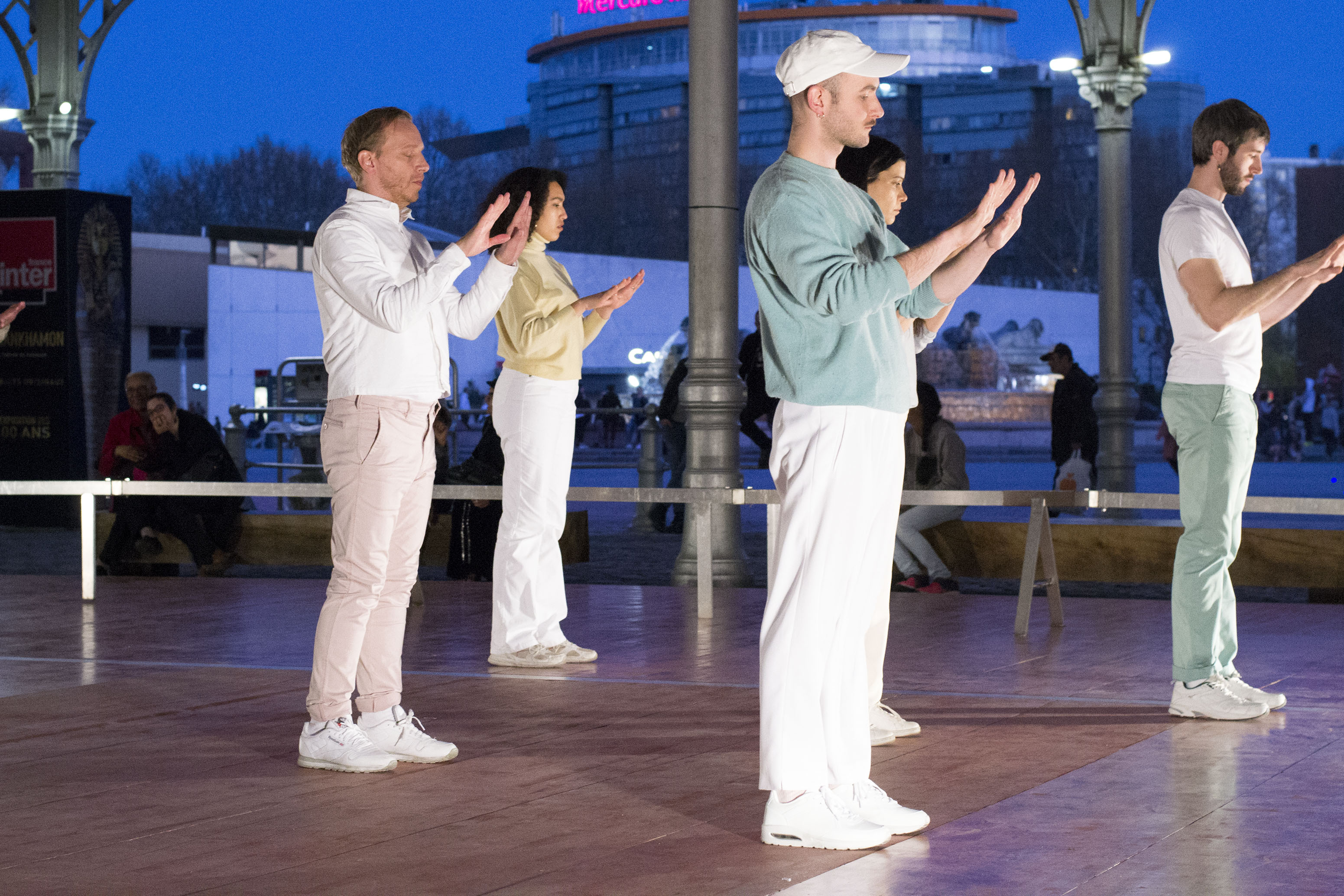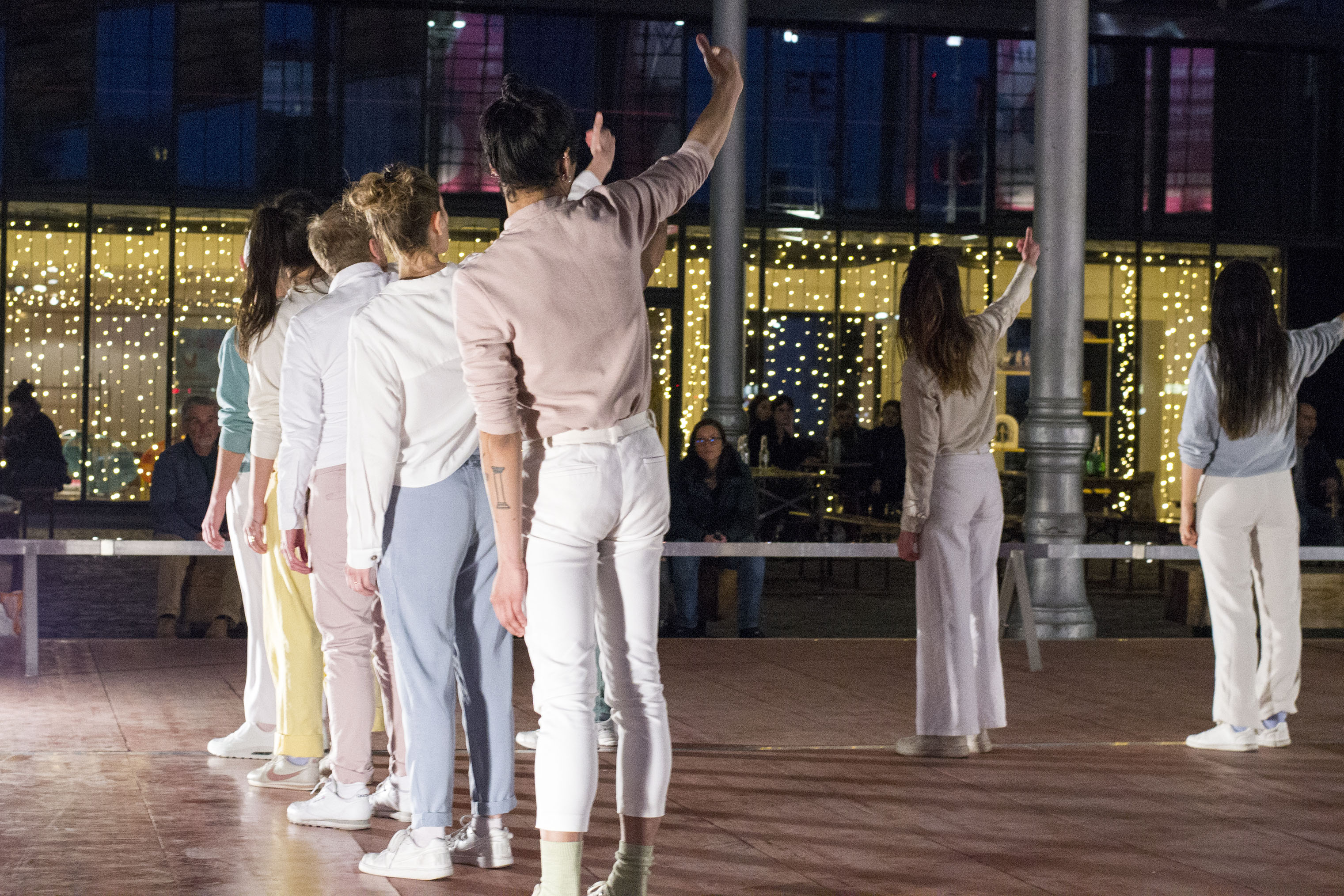 STATU au festival 100% 1 - ©Antoine Grédai
DSC_0222STATU au festival 100% 2 - ©Antoine Grédai
STATU au festival 100% 3 - ©Antoine Grédai
STATU au festival 100% 3 - ©Antoine Grédai
STATU au festival 100% 4 - ©Antoine Grédai
STATU au festival 100% 5 - ©Antoine Grédai
STATU au festival 100% 6 - ©Antoine Grédai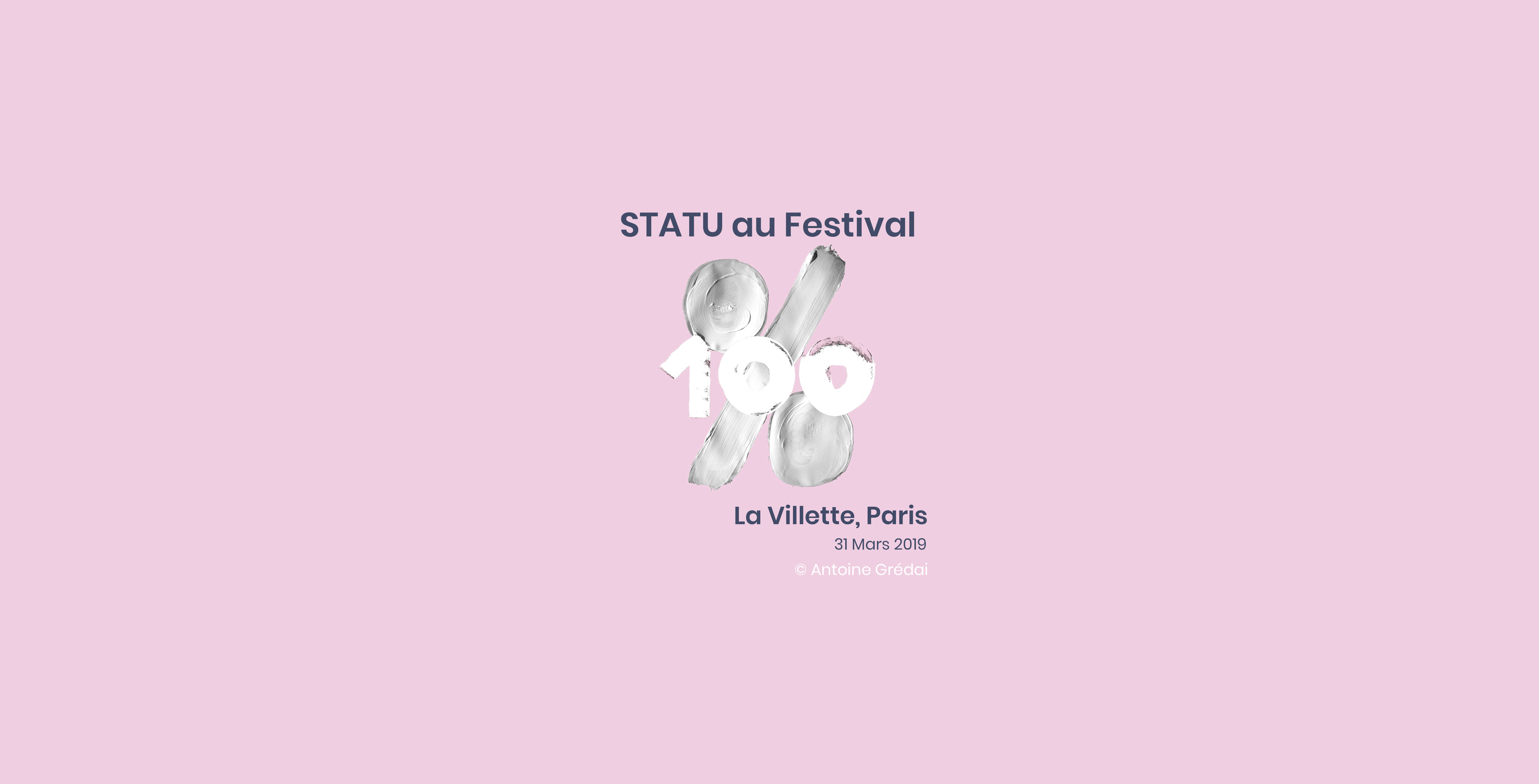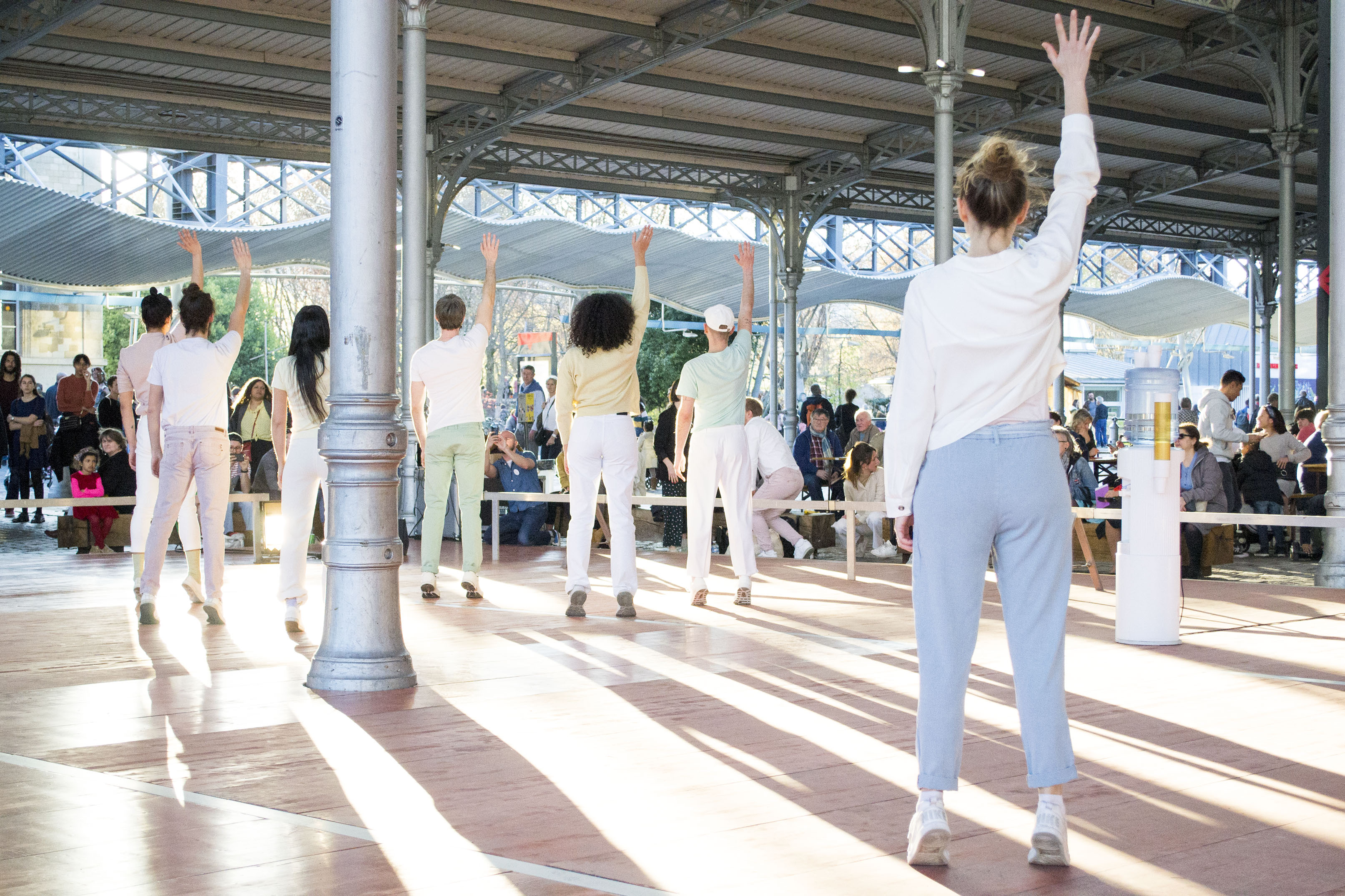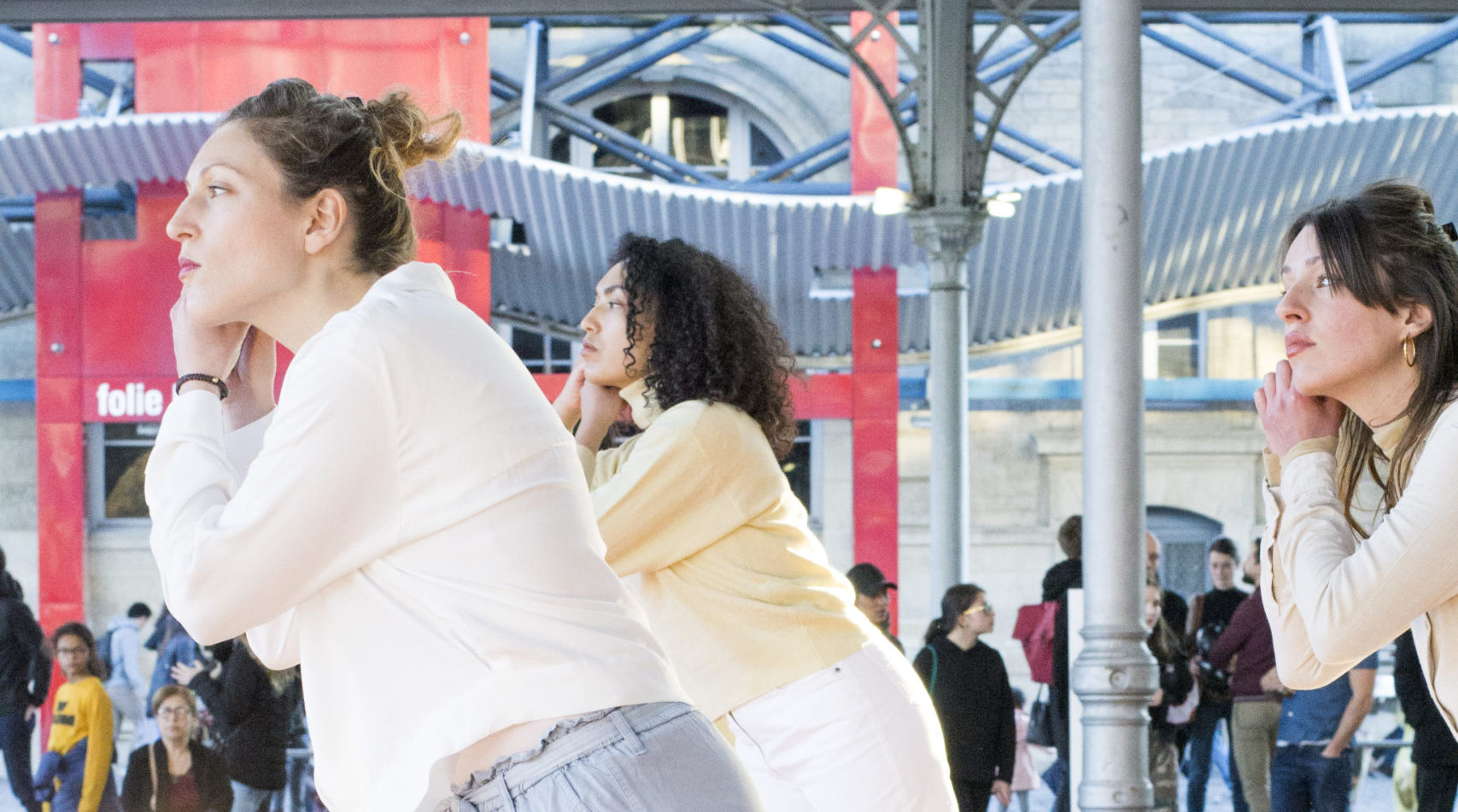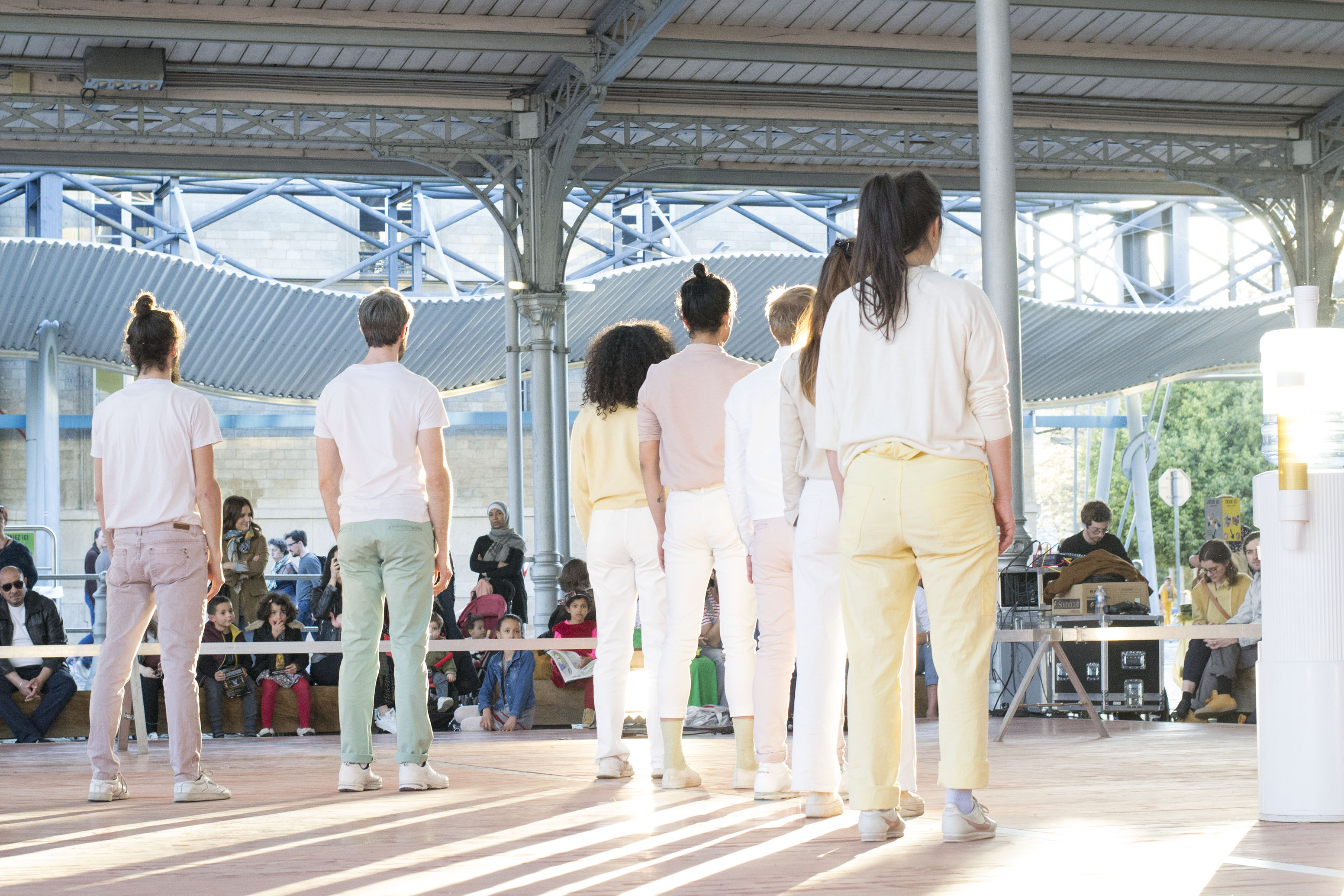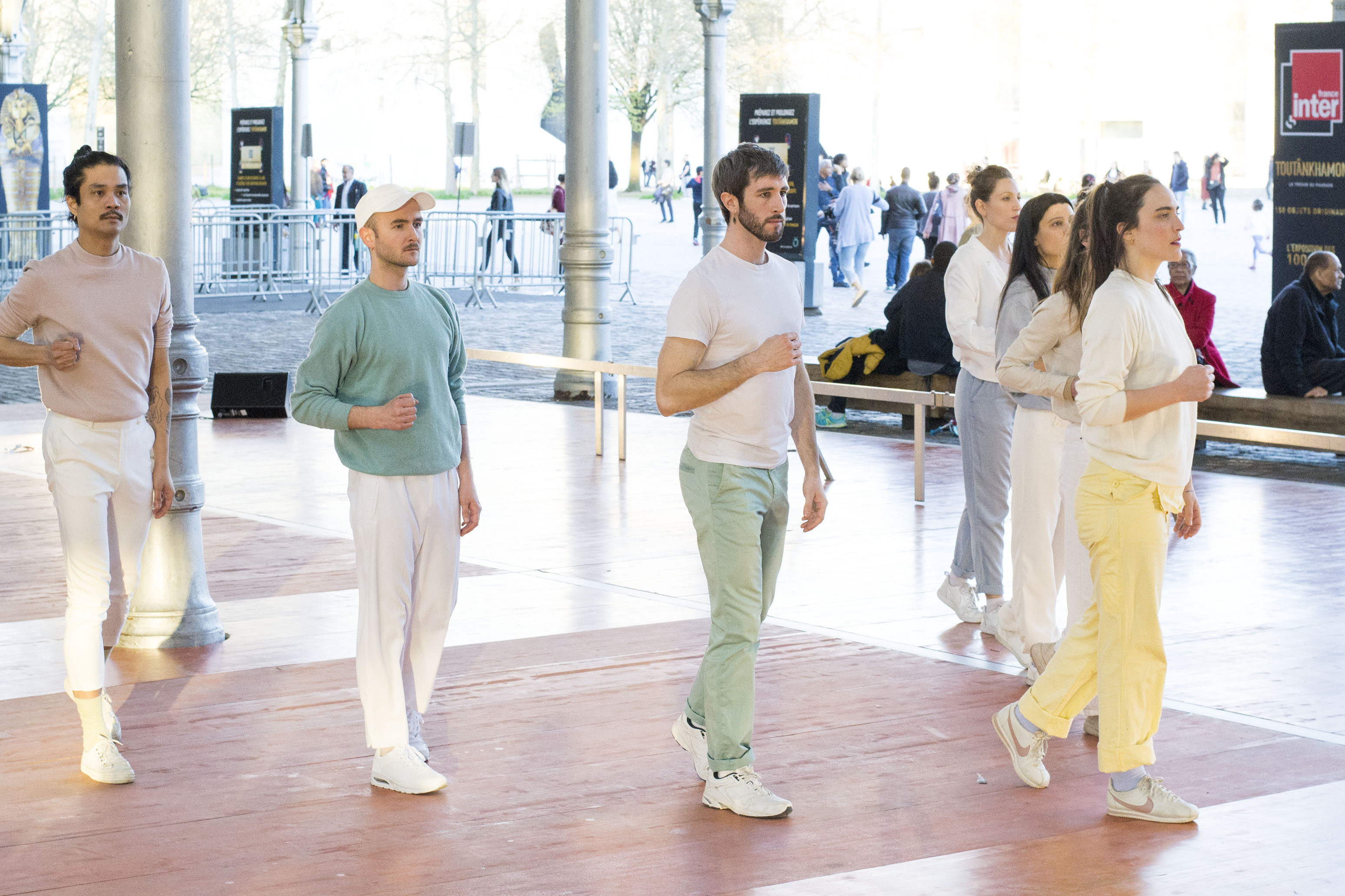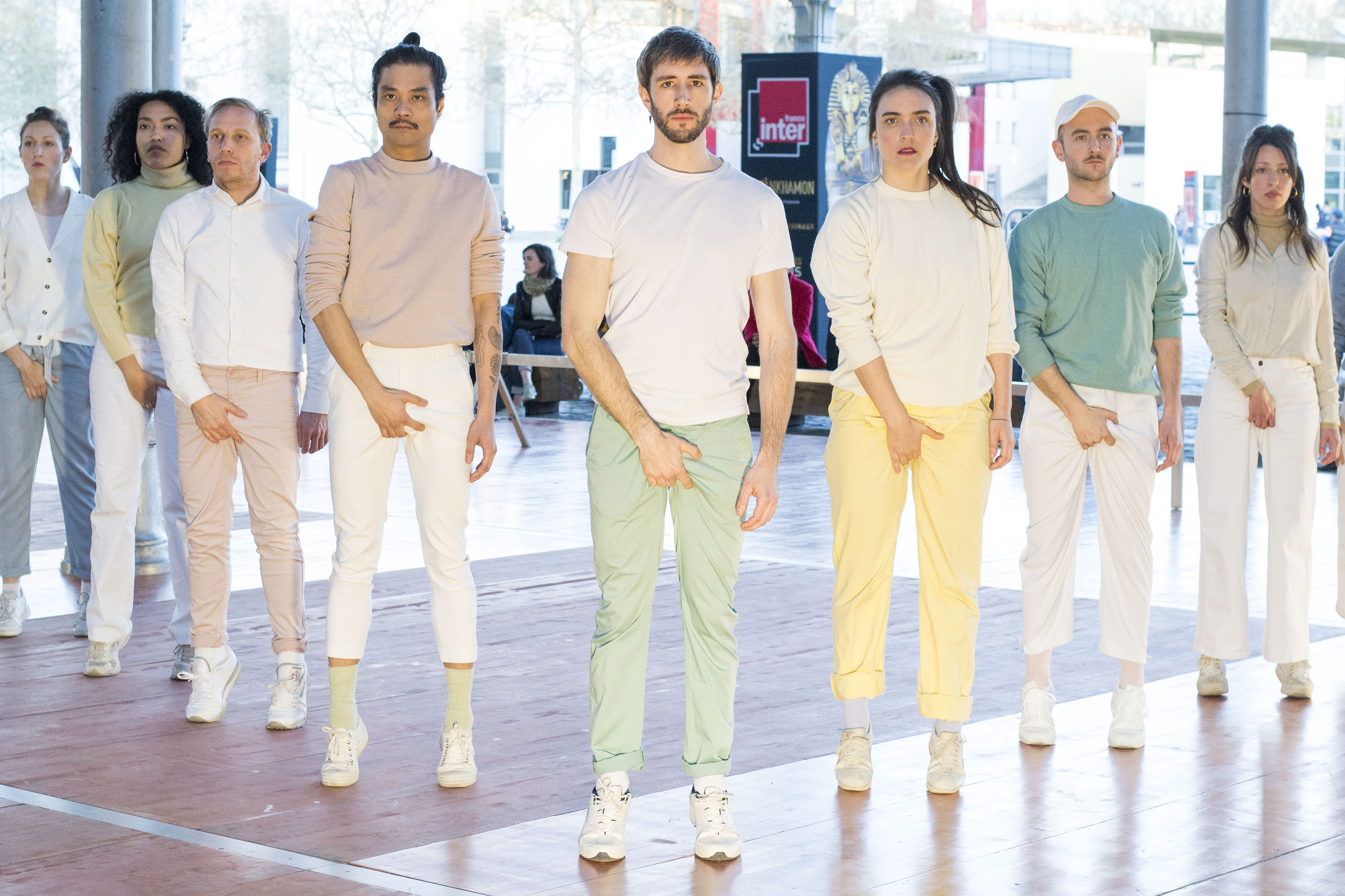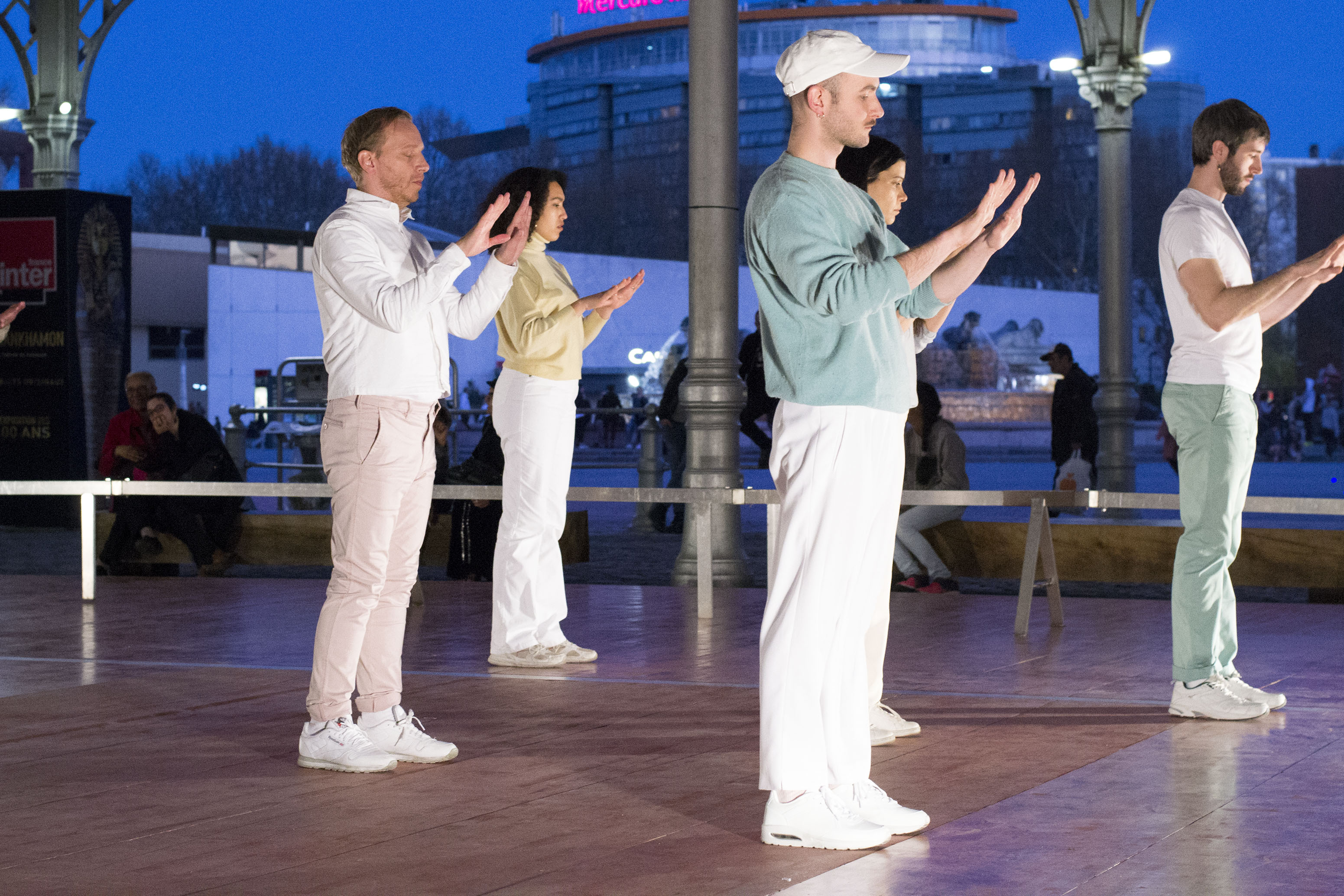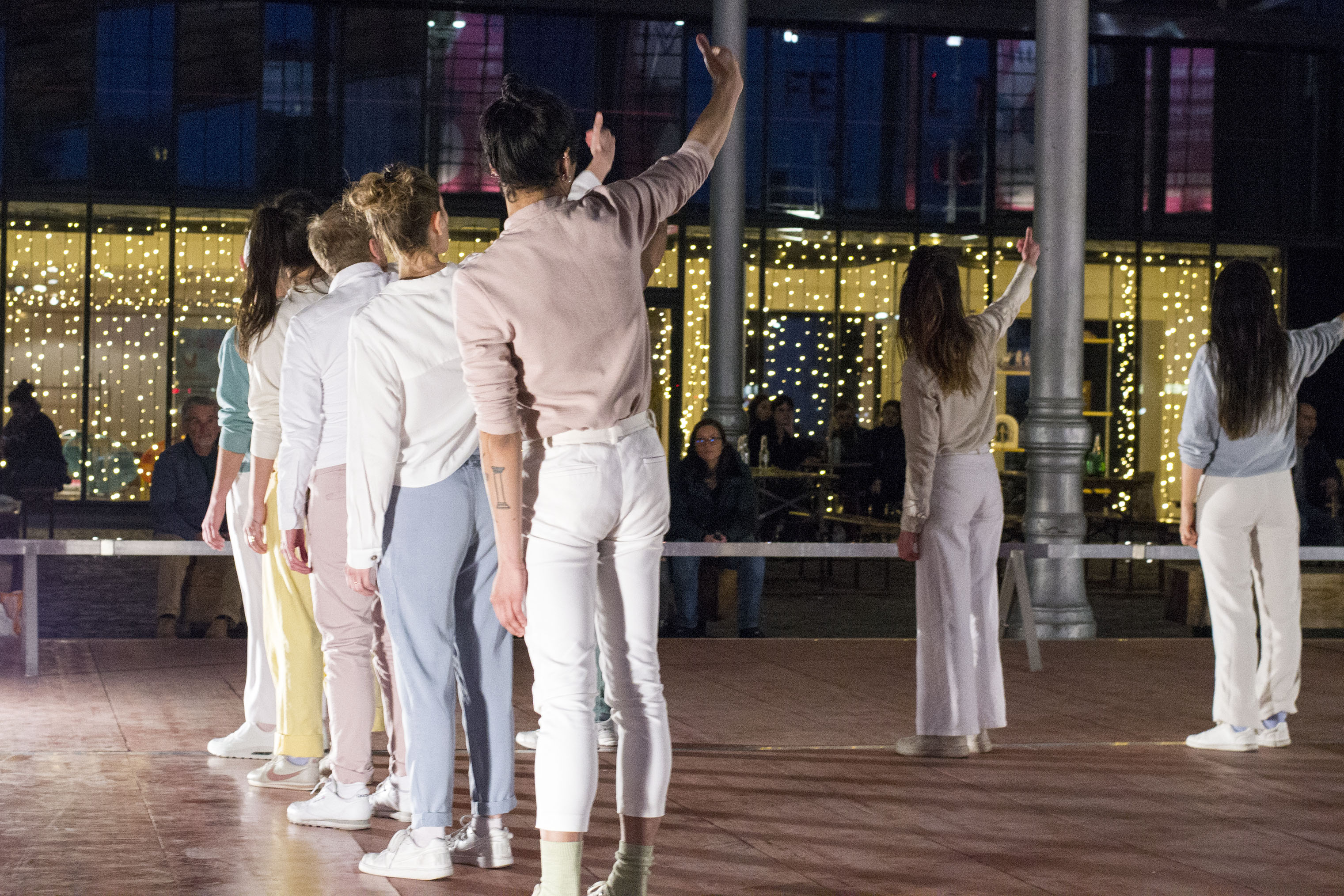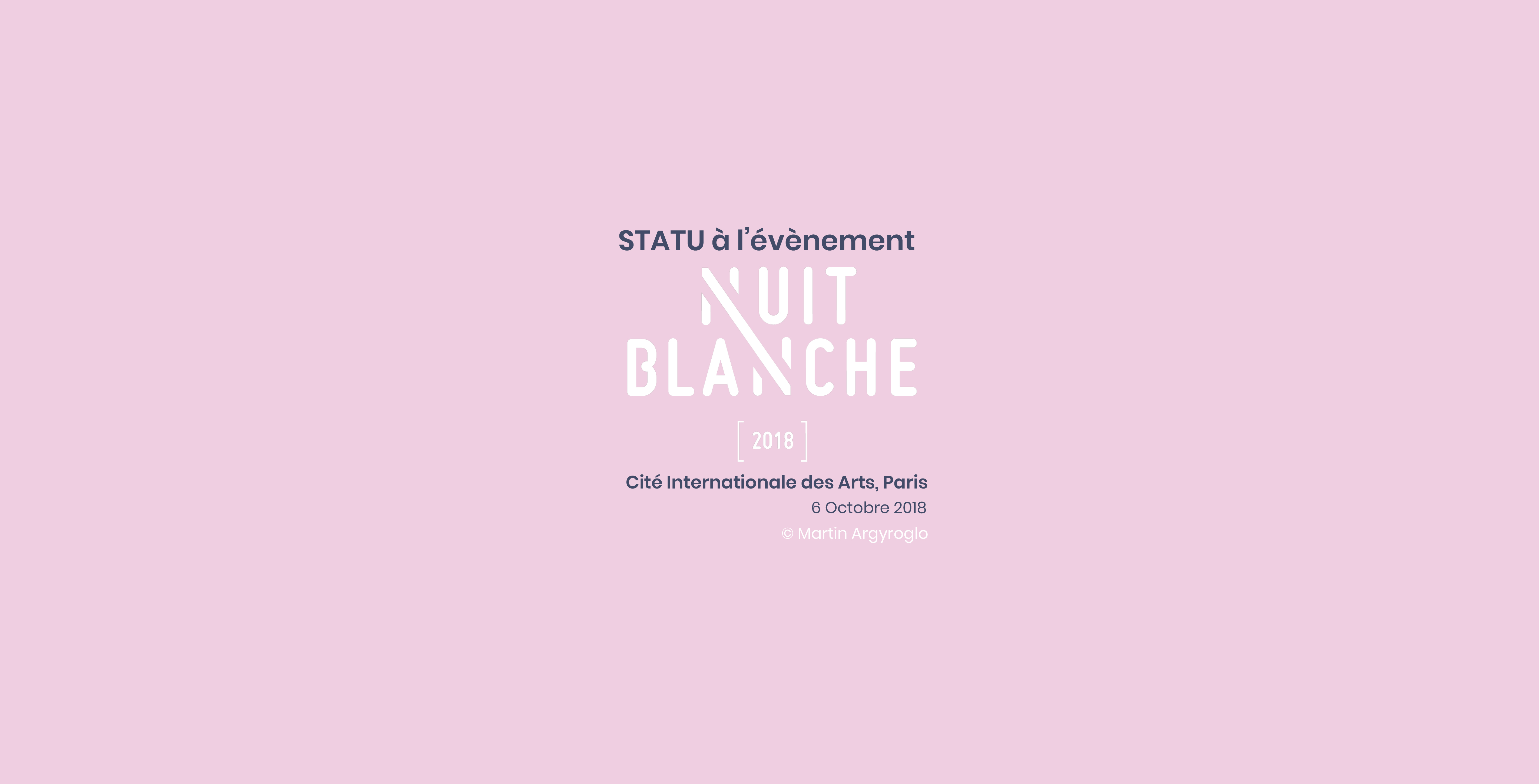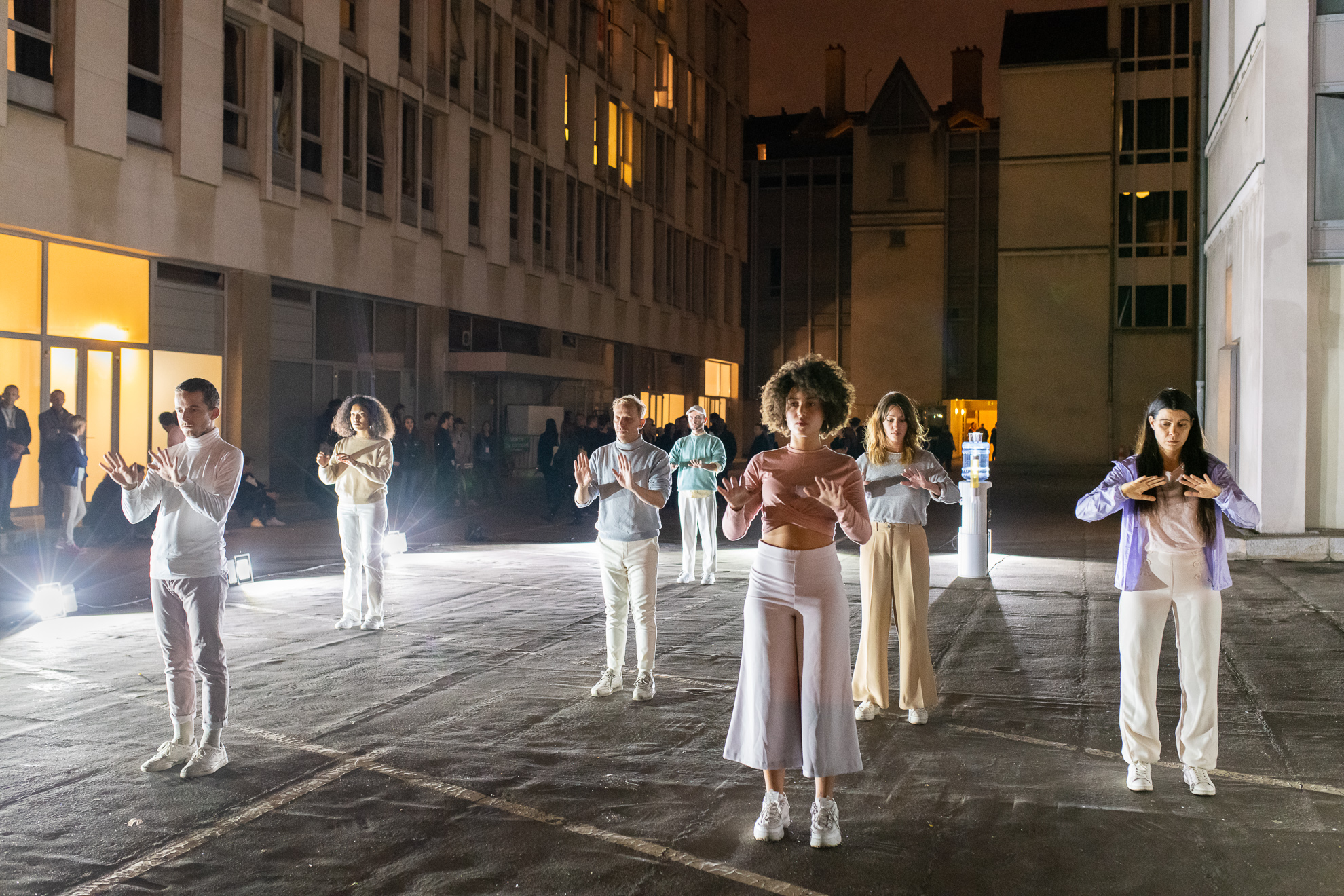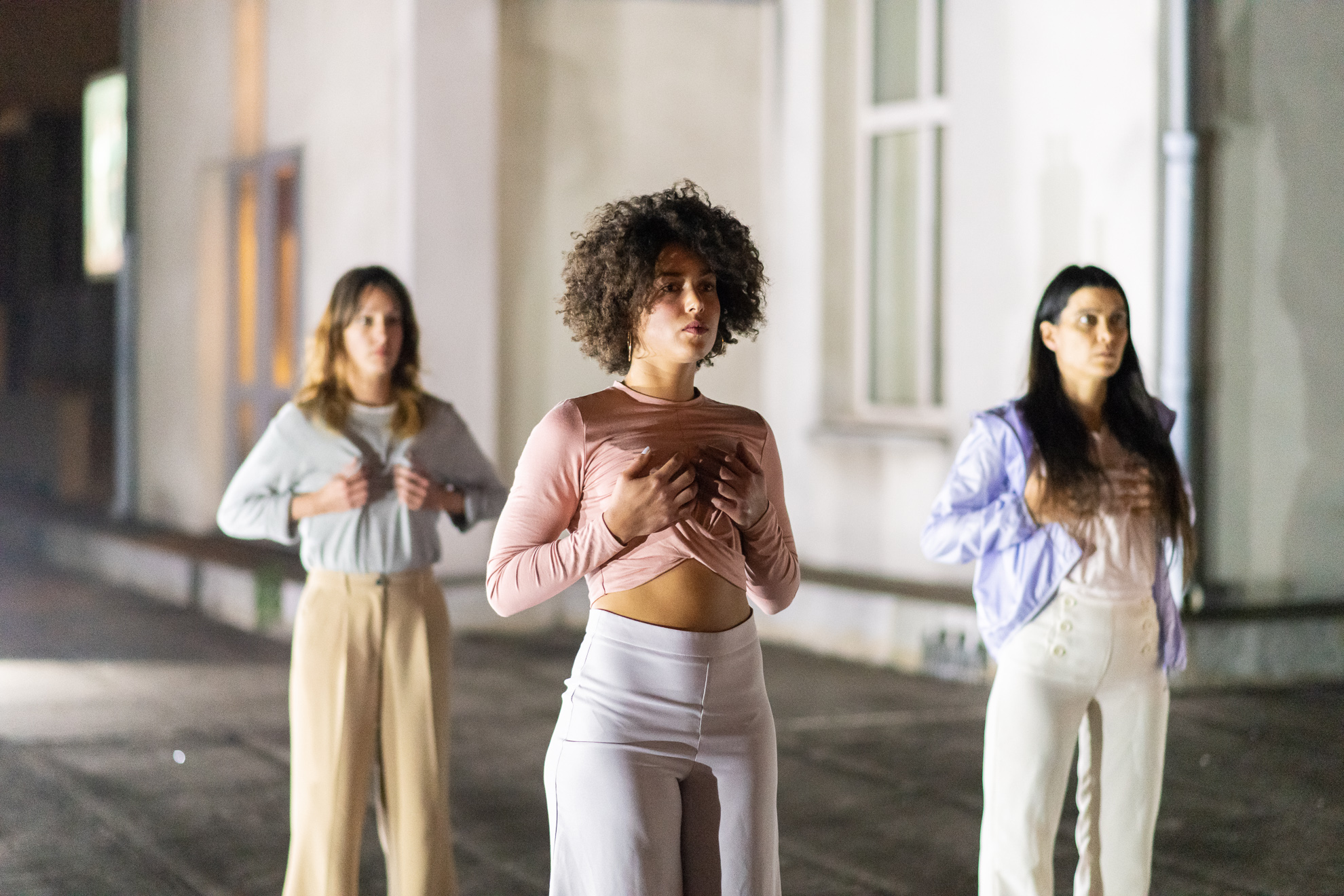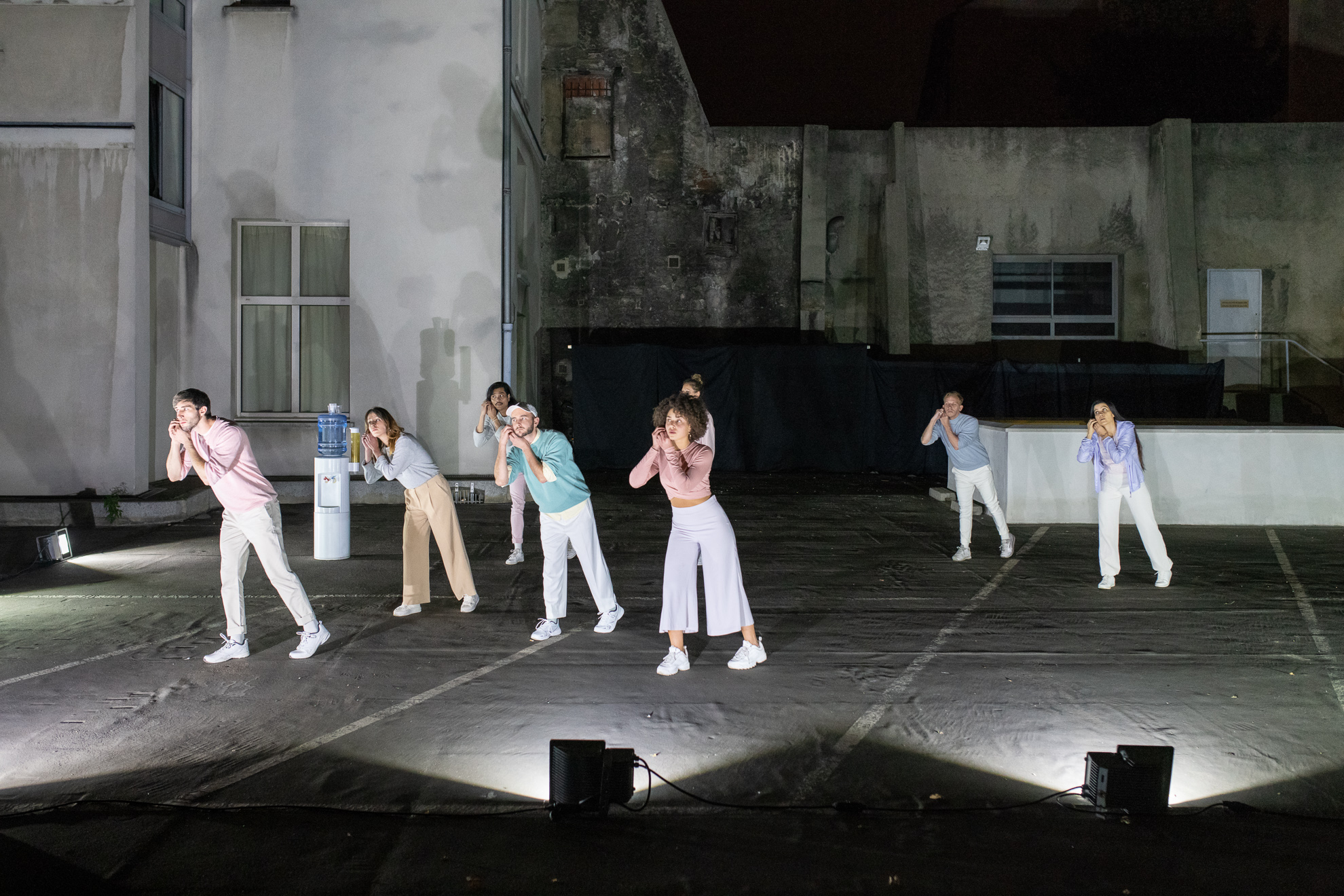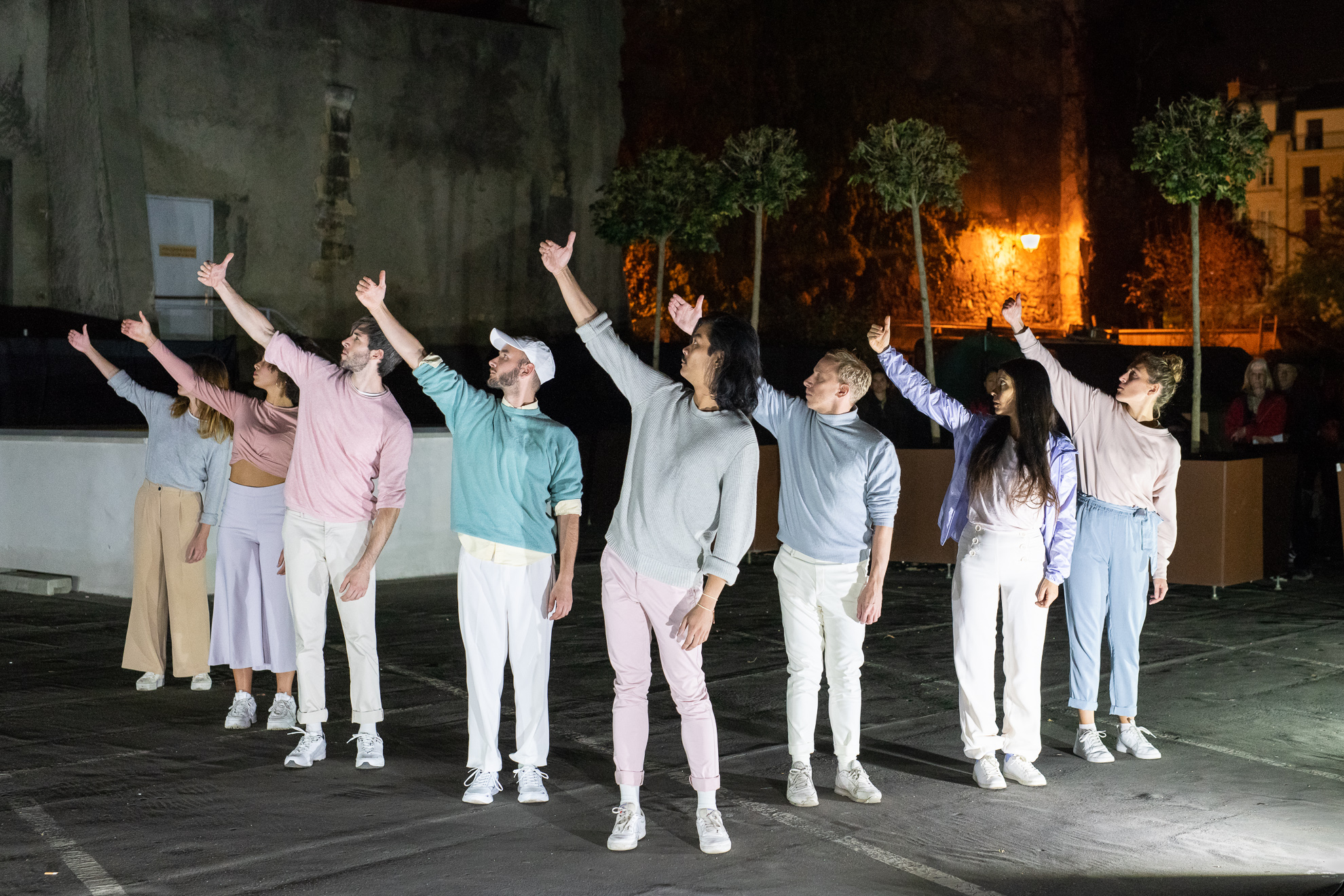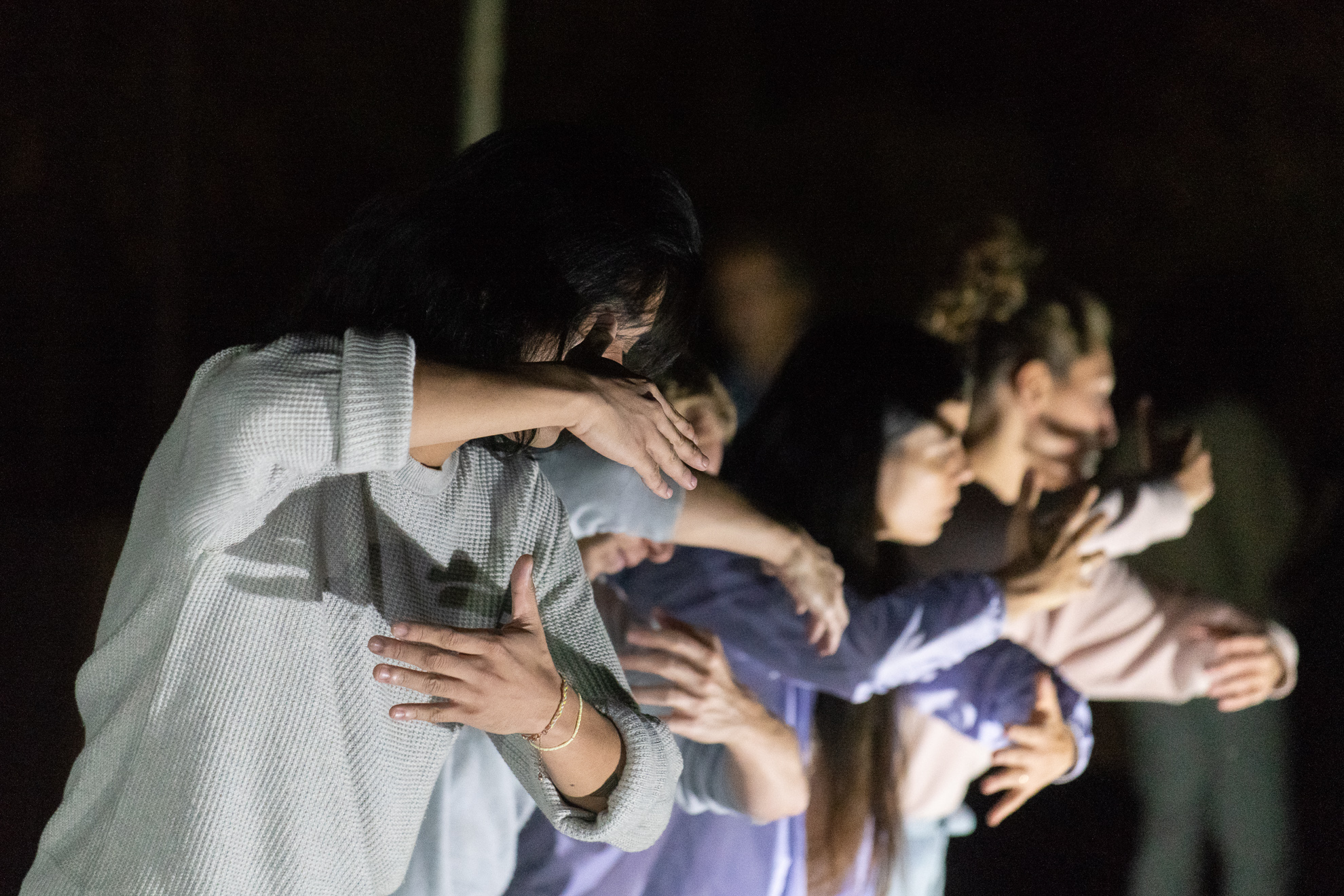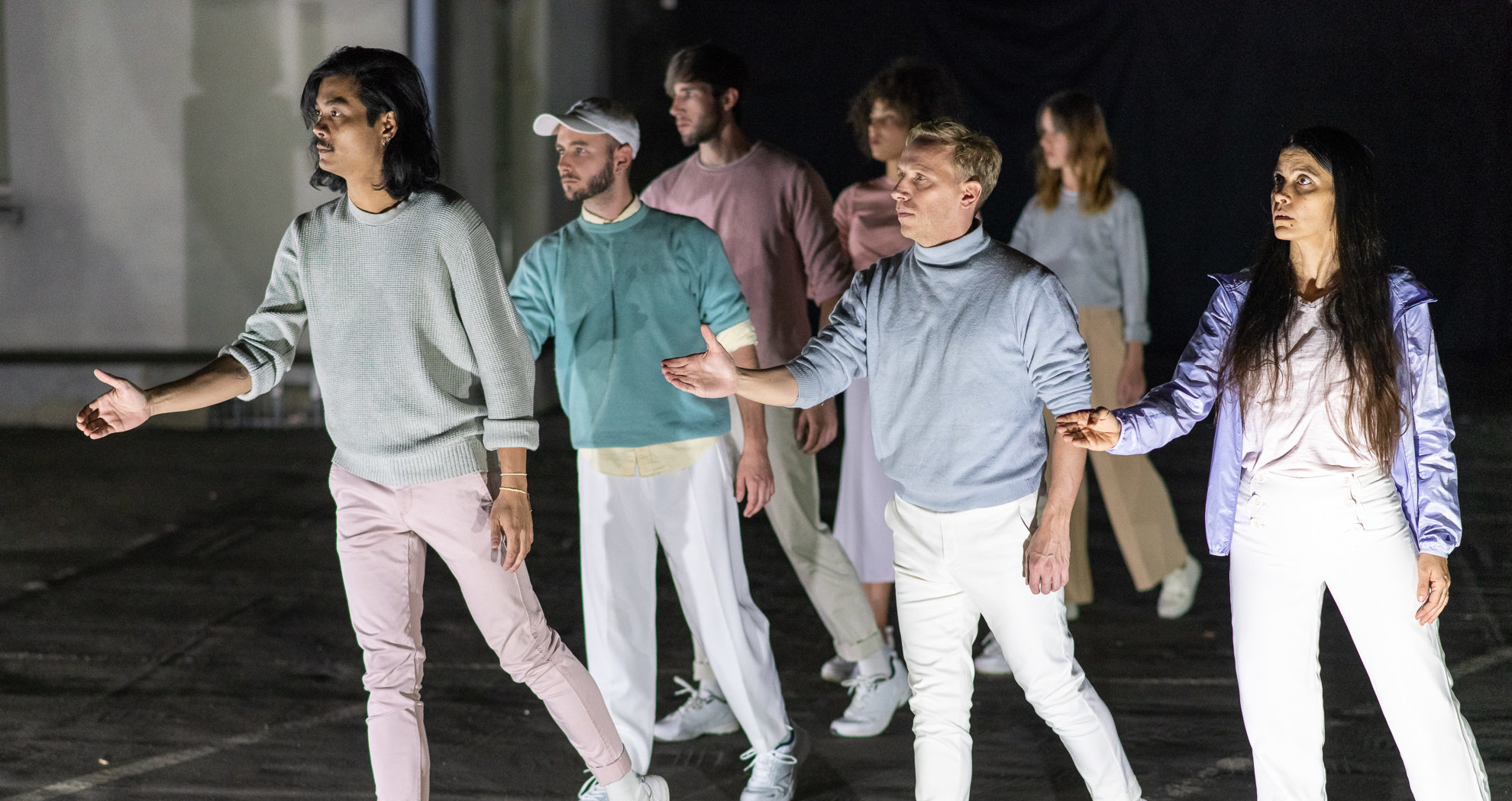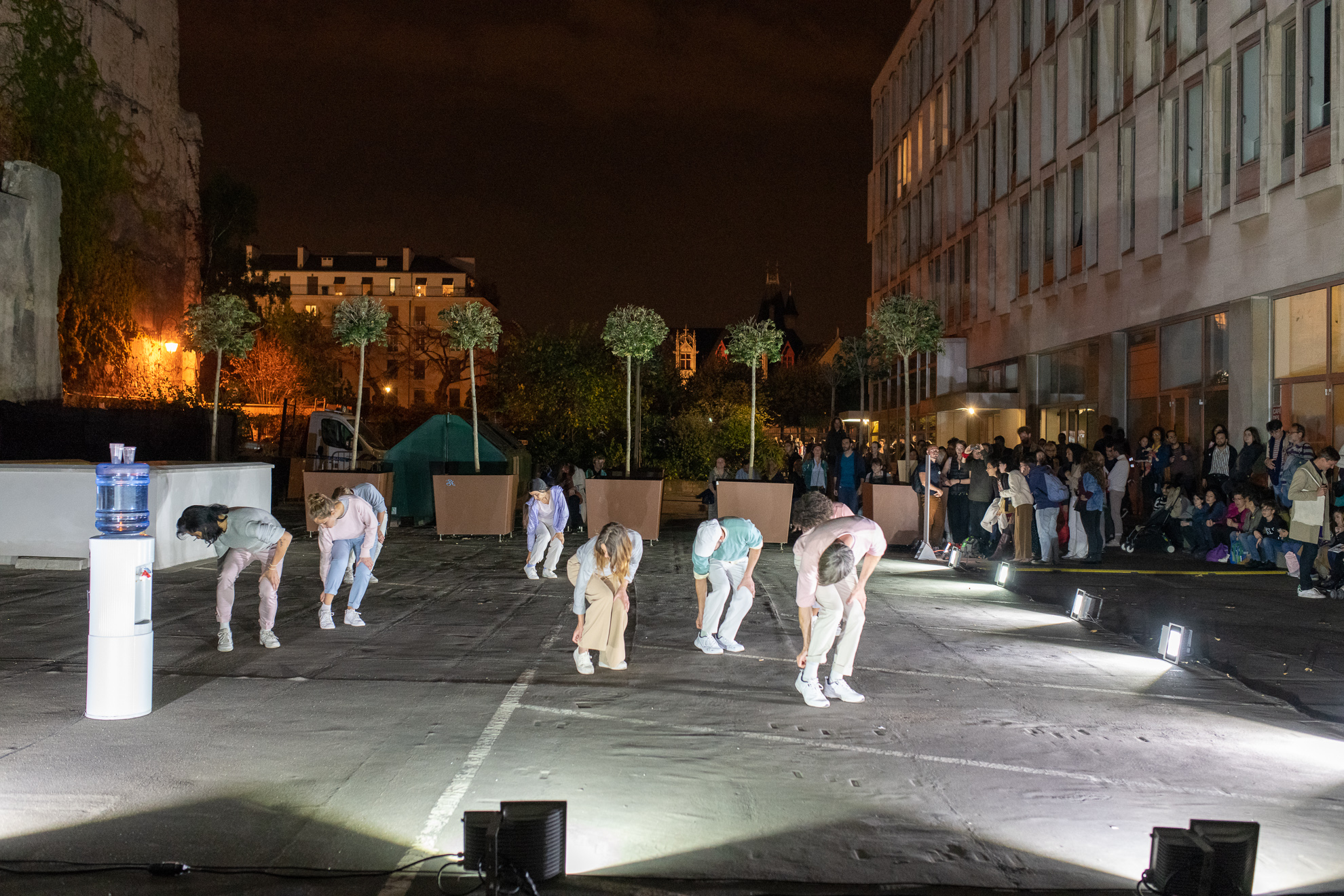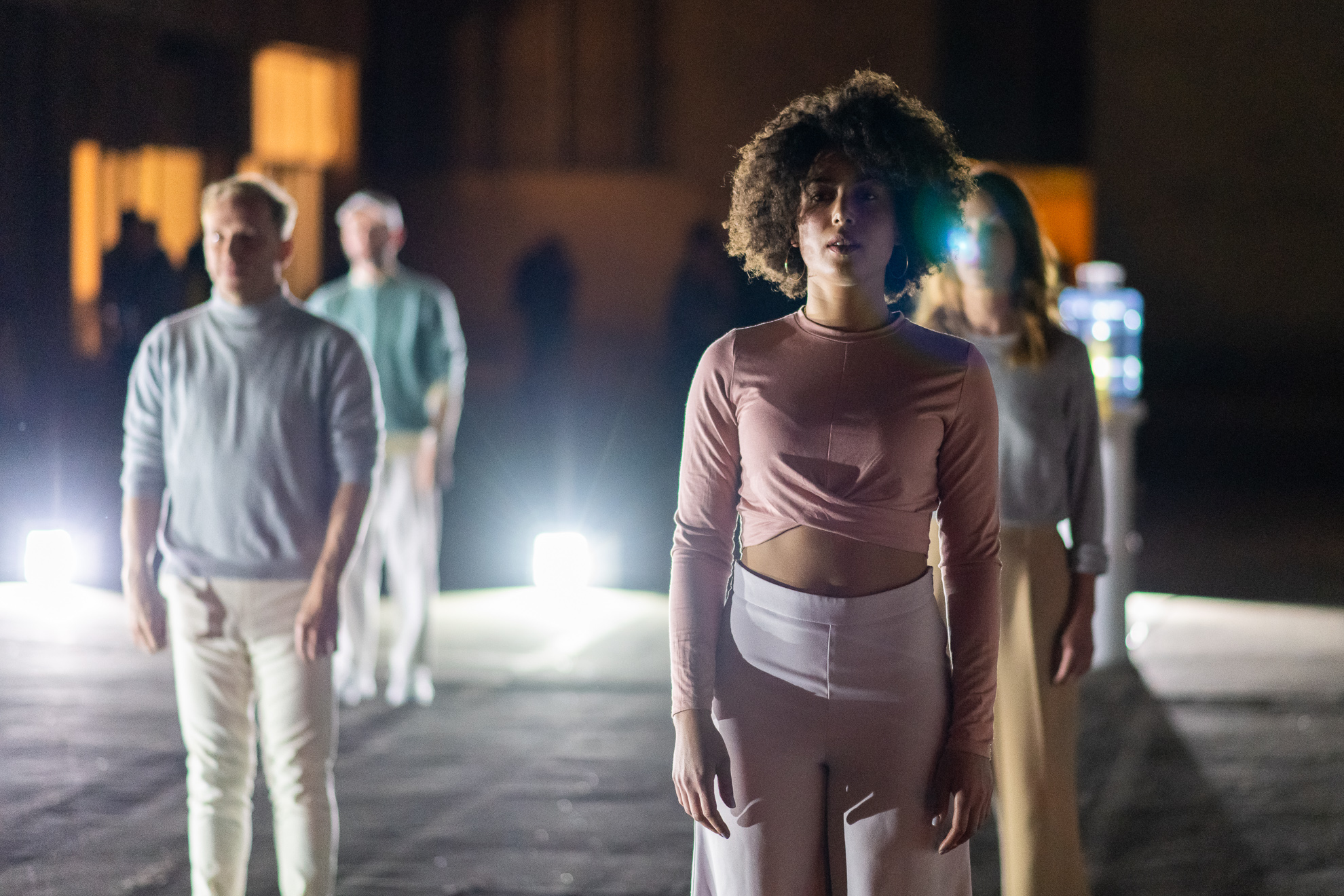 STATU à la Nuit Blanche 2018
STATU à la Nuit Blanche 2018 5 - ©Martin Argyroglo
STATU à la Nuit Blanche 2018 1 - ©Martin Argyroglo
STATU à la Nuit Blanche 2018 7 - ©Martin Argyroglo
STATU à la Nuit Blanche 2018 2 - ©Martin Argyroglo
STATU à la Nuit Blanche 2018 6 - ©Martin Argyroglo
SUZANNEStatuNuitBlanche2018MairiedeParisParis2018MartinArgyroglo22
STATU à la Nuit Blanche 2018 8 - ©Martin Argyroglo
STATU à la Nuit Blanche 2018 4 - ©Martin Argyroglo